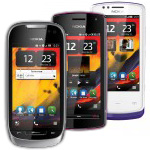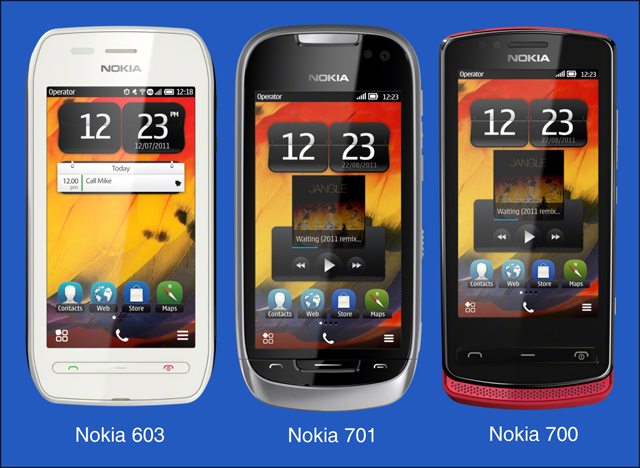 This has been now months when the very first Nokia Belle (Symbian Belle) smartphones were announced globally. The Belle powered devices were also available in Pakistani markets, though they were not present with the official warranty. Now after months Nokia Pakistan has officially announced the launch of three devices Nokia 603, Nokia 701 and Nokia 700, all powering by Nokia Belle.
While it's already decided for how long Symbian OS will be supported by Nokia, the company has promised to support its user base till the end of its days. Nokia Belle OS update was one of the major turn on Symbian platform which was really appreciated by some as well as where some objected and denied the change while commenting that this should have been done way earlier as it's too late for the platform to survive in the recent competition.
Well in truth, Symbian still has a user base and fan following to enjoy the new improved and modernized User Interface of Belle OS which initially was launched with the above listed mid-range smartphones with a few differentiation in features costing low (Nokia 603), mid(Nokia 700) and high (Nokia 701).
One of the major and prominent features in all smartphones were NFC (New Field Communication) which Nokia efficiently has already started shipping its products with, taking from headsets to fully functional devices. The best is that Nokia has provided applications and games which are fully or partially supported with NFC hardware.
You might want to read more about the launch in Pakistan and more about the devices. If you do, do read the press release below. Click the big link "Press Release"
Press Release
Karachi – 20th February, 2012: Nokia has announced the launch of three feature-packed, mass market smartphones, bringing the latest smartphone functionality at attractive price points and including market-leading innovation with Symbian Belle. The Nokia 700, Nokia 701 and Nokia 603 extend the range of available designs, features and functionality in the Nokia Symbian smartphone range. Symbian Belle powers all three, with single-tap NFC technology sharing and pairing, the most personal user interface so far and a more powerful mobile Web browsing experience. As well as allowing content to be shared between devices, NFC capabilities allow any of the three new smartphones to pair with NFC-enabled mobile accessories such as speakers or Bluetooth headphones and headsets. To extend the range of available NFC-enabled accessories, Nokia is also announcing the launch of the Nokia Essence Bluetooth Stereo Headset, which can be paired with any NFC-enabled smartphone simply by tapping the two devices together.
While all three smartphones contain recognizable Nokia features, they each represent a very distinct set of priorities to allow users to choose what matters most in a smartphone. The most compact touch screen mono block smartphone in the world (Nokia 700); a sleek and stylish smartphone with the world's brightest mobile display for indoor or outdoor use (Nokia 701), and Nokia's smartphone built to match the pace of your life (Nokia 603) all bring firsts to the Nokia product portfolio.
"After bringing exciting new features to the Symbian user experience only two months ago with Symbian Anna, we are now driving the platform even further with our most competitive Symbian user experience ever," said Ilari Nurmi, Vice President at Nokia. "Symbian Belle and the three new handsets we are launching today show our commitment to continue delivering Symbian products that allow people to choose what is most important to them in terms of user experience, design, functionality and price. These will not be last products or updates we will deliver on Symbian."
"With this announcement Nokia has made it clear that Symbian will continue to play an important role in its product portfolio along side Windows Phone 7" said Nick McQuire IDC. "There is a sense of urgency in the way improvements and innovations are being delivered to the platform that demonstrates how committed Nokia is to make Symbian products a competitive smartphone choice."
Nokia 700: Nokia's smallest smartphone
At only 50 cubic centimeters, weighing 96gm and at 110 x 50.7 x 9.7 mm, the Nokia 700 not only becomes Nokia's most compact smartphone in the Symbian range, it is the most compact touch mono block smartphone in the world. What it lacks in size it makes up for in functionality, with single-tap NFC sharing and pairing capabilities, a 1Ghz processor, 3.2 inch AMOLED screen Clear Black display, 2GB of internal memory (with the option of using a 32GB micro SD card for a total of 34GB), HD video capture and 5MP full focus camera with LED flash. The Nokia 700 is also Nokia's most eco-friendly smartphone. With a long battery life, extensive use of eco-friendly materials and features to minimize battery consumption, it is the perfect smartphone for any environmentally-conscious smartphone user.
Nokia 701: Nokia's brightest smartphone
The Nokia 701 is a sleek, slim smartphone incorporating the world's brightest ever mobile phone display, based on a 3.5 inch Clear Black display that makes it perfect for indoor and outdoor use. It also has active noise cancellation for the clearest sound quality and, like the other new smartphones, provides single-tap NFC pairing and sharing capabilities, allowing content to be shared and sound to be streamed wirelessly to headphones and NFC-enabled speakers.
Based on the popular Nokia C7 design, the Nokia 701 smartphone also has a 1GHz processor, 8MP full focus camera with dual LED flash and 2 X digital zoom, 2nd front-facing camera and HD video capture. It comes with 8GB internal memory and the possibility to increase to 40GB by installing a 32GB micro SD card.
Nokia 603: Nokia's fast, bright and fully featured smartphone
The Nokia 603 smartphone has a processing speed of up to 1 GHz to match your life's rapid pace. With amazing colors and a bright user interface of 3.5" Clear Black touch screen, it has six fully customizable home screens that allow you to have all your contacts, messages, widgets, music and friends on your home screen. The Nokia 603 is an NFC-enabled device through which you can play games and share files just by touching your phone to another NFC-enabled handset. With a full focus 5MP camera you can capture amazing pictures and shoot 720p HD videos. The phone has an internal memory of 2GB with ability to increase to 34GB using a 32GB micro SD card.
Symbian Belle
Symbian Belle is the latest in a series of planned software updates to the Symbian platform, which started with Symbian Anna and will continue into 2012. Symbian Belle increases the number of home screens from three to six providing more room to display applications and services. Live widgets, now come in five different sizes, making the home screens come alive and giving users more flexibility to personalize the user experience. It also includes a pull down menu and taskbar to access notifications from any of the home screens and further enhancements to the Web browsing experience. All in all, Symbian Belle provides Nokia's most competitive, seamless and intuitive Symbian experience so far.
One of Symbian Belle's most exciting features is the single-tap NFC sharing and pairing capability. This allows contacts, videos and images to be shared with other NFC-enabled devices and smartphones, as well as pairing with NFC-enabled mobile accessories such as speakers and headsets. Gaming fans also benefit from the NFC capabilities of the new handsets with the ability to unlock additional levels in Angry Birds or find a hidden blade in Fruit Ninja just by touching two NFC-enabled devices together. On the Nokia 701 smartphone, which comes preloaded with Asphalt 5, two friends can even pair to compete on the same racetrack.
Nokia Essence Bluetooth Stereo Headset
The new Nokia Essence Bluetooth Stereo Headset uses special active noise cancellation technology to eliminate an unprecedented 99.8% of background noise – delivering pure, high-fidelity sound no matter how noisy the surroundings for people who don't want to sacrifice audio quality when going wireless. Using NFC technology, the Bluetooth headset can be paired with any NFC-enabled smartphone simply by tapping the two devices together.
http://techprolonged.com/wp-content/uploads/2014/11/phones-150p.jpg
150
150
Khurram Ali
http://techprolonged.com/wp-content/themes/TPRO-Theme/tpro/img/tpro-logo-blue-header.png
Khurram Ali
2012-02-20 14:53:37
2012-02-20 15:55:35
Nokia 700, Nokia 701 and Nokia 603 officially launched in Pakistan