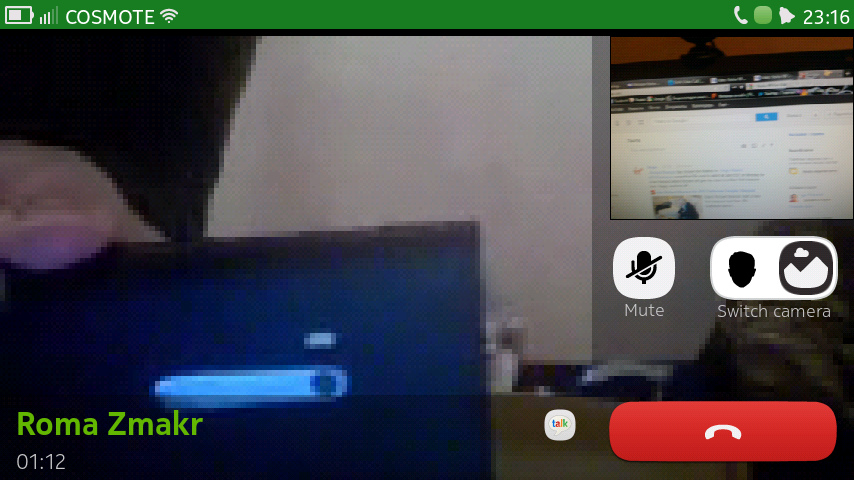 What's the next degree of "Best"? Well there
is not any. But "Nokia N9" is getting greater.
Having experience with Nokia N9, I can tell that there is nothing to abuse about the most precious smartphone of the times knowing the fact that there is not as much app support as other platforms do have. But counting that fact in, I can also tell that there is not as much development used to be done so fast as it's being done for Nokia N9 and MeeGo. We have seen many community additions on the platform. It can also be noted that this is the only device with MeeGo OS and there will not be any other, may be that's the reason we are seeing prominent development for it. Despite all that facts, Nokia officially has released PR1.2 software update for Nokia N9 that brings a lot of useful features as well as opens the ability of the device for developers access.
Video Calling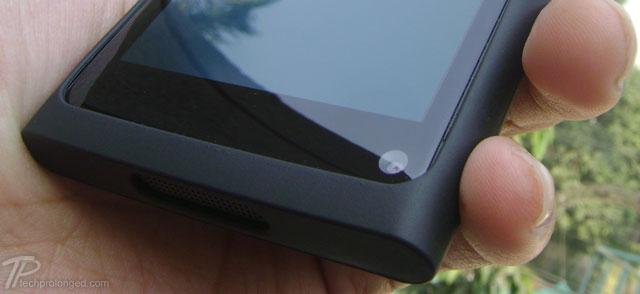 MeeGo Harmattan PR1.2 has already started rolling out to Nokia N9 last week. The most talked feature of the update was the video calling ability of the device which was enabled from the core of the OS and also made the API available for developers to use the same. Tightly sleeping front-facing camera on Nokia N9 at last gets a life and makes the device real usable for video calling. There sure are no third party app yet available which is using the front-facing camera, but just along with the release of the software update Nokia officially made GTalk Video Call app available at the store which provides video calling support with your Google Talk contacts provided they also have video calling feature.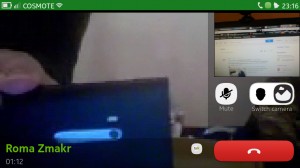 Folders Support
Seriously if you ask me, I won't specially request this feature for Nokia N9 but for those who really wanted folders support to be available for them to organize their games, applications and even same kind of applications in categorized manner, folder support is now available and you can manage folders on main Application view. Pressing and holding anywhere on the "Application View" screen will give you the option to add a new folder, where you can add icons around there.
Continuous Burst Shooting
For camera enthusiasts it's good to hear that the Nokia N9's camera now supports continuous (aka burst) shooting at 3 frames per second with the zero lag shutter. Once you have changed the settings in the camera interface, just hold your finger down on the capture button for a continual stream of photos. You'll get three frames per second which usually helps in capturing fast moving objects e.g. in sports.
Other features:
In Contacts, direct "Sync to – MfE".
Searching for contacts has been optimized and is well integrated with Skype contacts.
Swype keyboard now has bigger keys. Also fixed bugs. Languages limited to chosen list only.
Support for D-Pad arrows.
Snooze/Off Buttons bigger for the Alarm.
New Contacts option: "Prefer Avatars from" and prefer Nick Name
Hundreds of new features and usability improvements
Language support for Thai, Hebrew, Persian, Vietnamese, and Kazakh
LED now 'breathes' when the device is being charged
Closing an app via swiping it down now leaves dark shadow behind to alert that the app will be closed.
Disable Backgound connection for mobile data connection
Improved web browsing history view
Extended copy-paste for web and documents
Browser now remembers passwords.
Default browser can be changed to third party like Firefox via (Settings > Applications > Web)
Threaded view support in Mail.
Email. A failure to sync an inbox now shows a red arrow on the notification bar.
Improved scrolling in most apps.
Nokia Drive App now has imported all the "Favorites" from the Maps application. It now includes routing options. Panning/zooming Improved.
Face Recognition in Photos to help tagging faces with names and more image editing options in the Gallery.
Media Sharing Support via DLNA.
Support for creating playlists and deleting songs in the music player
Send pictures directly to Dropbox.
http://techprolonged.com/wp-content/uploads/2012/03/nokia-n9-google-talk-video-call-screen.jpg
480
854
Khurram Ali
http://techprolonged.com/wp-content/themes/TPRO-Theme/tpro/img/tpro-logo-blue-header.png
Khurram Ali
2012-03-16 17:41:16
2012-03-17 15:48:54
Nokia N9 PR1.2 - The feature full software update makes the N9 even greater