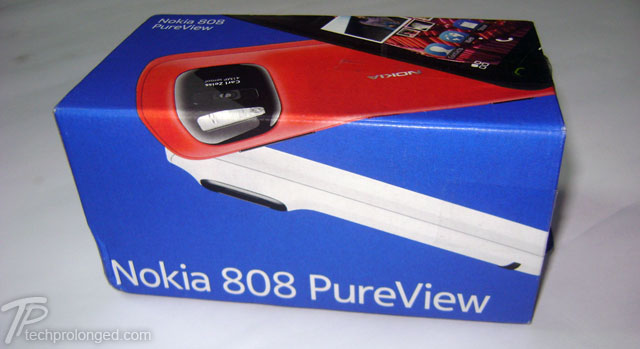 Nokia 808 PureView Part 1:
Unboxing and First Impressions in Pakistan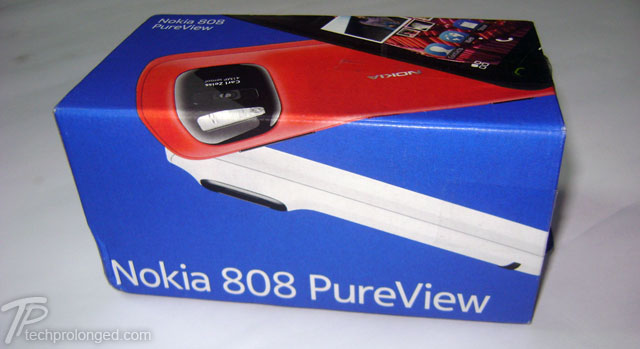 Finally when Nokia 808 PureView has been launched in a select the regions including Pakistan. In fact a day earlier than India we've had seen the Nokia 808 PureView in the stores in Pakistan officially. It's been so grateful of Nokia bringing these devices to Pakistan along with the other regions. And we, here at techprolonged, once again got the opportunity first in Pakistan to test this smartphone with first ever massive camera sensor of 41 megapixels. No doubt that we are posting this unboxing session quite later than we should do but seriously taking the Nokia 808 PureView in hands we got no hand free to write any thing about it and instead preferred taking pictures, pictures and pictures. We'll soon post about the camera and its image shoot. For now we think you should take a glimpse on the the unboxing of Nokia 808 PureView. A video session is also added at the end of the post.
If you are one of our readers then you must know us covering a lot of detail about the 41 megapixels camera smartphone from Nokia since its announcement.
Update:
Checkout the following posts (listed under Nokia 808 PureView Review). This list will be updated once we publish more content/reviews about Nokia 808 PureView.
Now Unboxing:
Nokia 808 PureView ships in colors including red, white and black as also snapped on the box. If you haven't check the specifications of Nokia 808 PureView you can check them in detail here. Otherwise the key features as mentioned on the box itself are listed below in order.
41MP Sensor Camera
4″ AMOLED ClearBlack Display
Xenon Flash
1.3 GHz Processor
16GB Internal memory
GPS/A-GPS / Micro-USB / Micro HDMI / HTML5 browser / 3.5mm Nokia AV Connector / Bluetooth
So let's start with unpacking the box we received. Yes you can see that we got the black Nokia 808 PureView inside the same styled box packing that has been in place since Nokia X7.
Slides out of the cover and the device itself resides on the top of all other accessories stacked down.
Well I don't know anyone did or not but it reminded me of Galaxy Nexus on the first sight with pretty much same rounded shape but stretched little bit inside and hence a bit fat too. Yes of course its 4″ display is 0.7″ smaller than Galaxy Nexus. And why fat? we'll cover this in later review.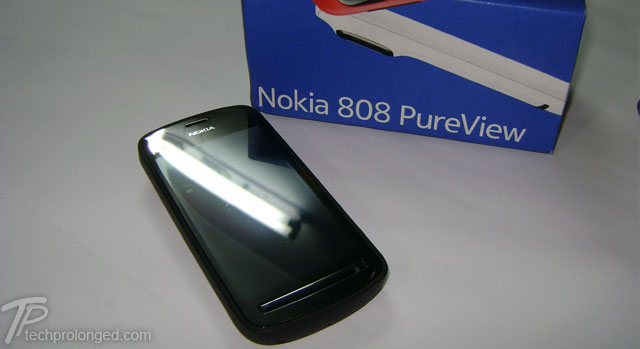 Going down into the box there is a pocket based separate holder with Quick Guide and Safety Information inside. Another additional booklet with Nokia 808 PureView is specifically for its camera. Did we such a camera guide with any other smartphone or mobile phone? I don't remember that. Anyway the camera guide provides the basic tips & tricks to operate the camera in Nokia 808 PureView.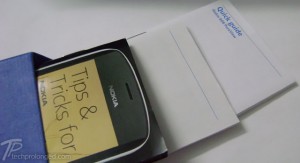 Due to having such a large sensor 1/1.2", large aperture at f/2.4 and 8mm focal length, the possibilities with the camera in this devices leads you to have nicer Bokeh effect including many other features that we'll include in our later reviews. Here the booklet provides the basic tips & tricks to get those beautiful effects on the device, including Bokeh effect, Panning, Low light without flash etc.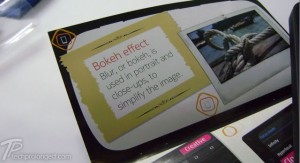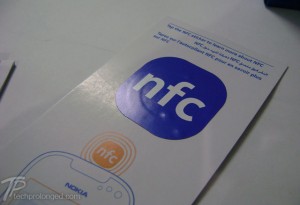 An NFC info card has been added into the retail package with an NFC tag on it. Just bring the back of Nokia 808 PureView near to this tag, that will open up the NFC Tutorial application installed in the device. That's just an informational card to give you an example how the NFC hardware works inside the device. Otherwise you can open up the application in your device in as normal way as you open other apps.
If you are not familiar with NFC or Near Field Communication, it's one of the latest innovations in technology to provide secure an intentional communication between devices by bring them near to each other. The basic application of its use is the transferring data or content from one device to another. Just like the included NFC card instructs the device to open a specific application when bringing it near to the device.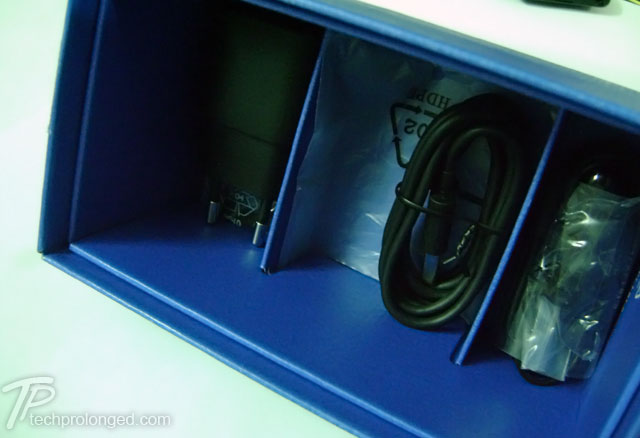 Underneath the pocket tray, the three compartments are having charger, USB cable, stereo headset and a special wrist strap for your camera device. Oh well a separate battery that normally you need to install into to the device yourself. Do read the manual before opening the device's back cover to avoid any damage.
Stereo Headset is capable of delivering Dolby sound when enabled on Nokia 808 PureView (yes its Dolby Sound is just awesome for watching movies) but the headset itself is just having a control for handling calls. No multimedia controls. A disappointment? Yes a sort of. But the ear piece fits into the ears easily due to its bended design.
Connectivity cable serves as a data and power cable PC and charger respectively. The wrist strap does have premium quality look and made of leather.
The retail package will come with the following items,
Nokia AC-50 MicroUSB Charger
Nokia stereo Headset WH-209
Nokia Charging and Data Cable CA-190CD
Nokia Wrist Strap Black.
Even though the Nokia 808 PureView supports HDMI out with micro HDMI port but unfortunately you will miss using it with the out-of-the-box accessories. There is no HDMI cable adapter included in the retail package. Yes! that's a disappointment as well. If you need one, you will have to buy "Nokia Micro HDMI Cable CA-198" additionally. Wait! one more thing what I believe Nokia could have managed to put into the retail package is the Nokia On-The-Go adapter cable as 808 PureView supports the feature but doesn't include the adapter cable. And again if you want to use that cable you will need to go buy the Nokia CA-157.
If you owned Nokia N8 and still have the On-The-Go adapter cable, you can reuse it with Nokia 808 PureView. But if you are thinking you already have HDMI adapter cable too with Nokia N8 then please don't. You can't use that adapter cable with Nokia 808 PureView as the 808 PureView comes with the "micro" HDMI port as mentioned above and Nokia N8 had the mini HDMI port.
Look at them all at once.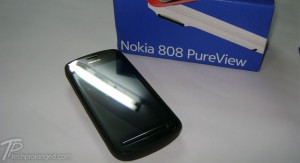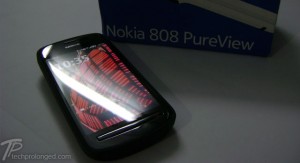 For the first start up and early impressions of Nokia 808 PureView, you can watch the video below that also includes the unboxing of the device. Also a quick hand-on with its camera UI is added.
Well we're still busy with the device and have done pretty much with its camera shooting pictures and videos that we'll soon publish with a review. You can ask any question about Nokia 808 PureView. We'll try our best to bring you an answer.
http://techprolonged.com/wp-content/uploads/2012/06/nokia-808-pureview-unboxing-1.jpg
349
640
Khurram Ali
http://techprolonged.com/wp-content/themes/TPRO-Theme/tpro/img/tpro-logo-blue-header.png
Khurram Ali
2012-06-24 11:51:06
2012-07-08 17:28:06
Nokia 808 PureView - Unboxing and First Impressions in Pakistan