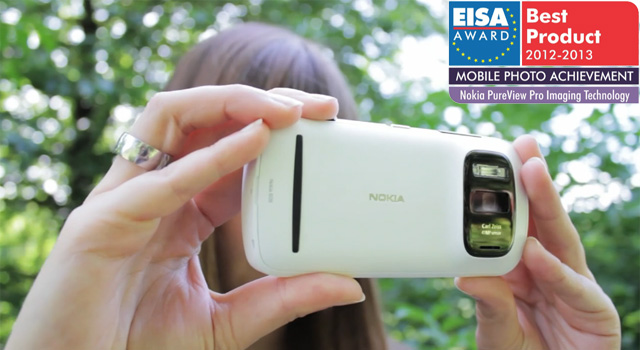 EISA – European Imaging and Sound Association – has awarded the best products of the year for 2012-2013. As per their standards, there are a few categories for Mobile devices to win the titles for their respective best capabilities. However there was the category of a camera mobile phone but the wonder is that Nokia N8 which had been considered the best camera phone at most places on the web, could not achieve its title in the EISA awards. But it seems Nokia 808 PureView – announced and went on sale this year – has forced them to create a solely new category in their lists "Mobile Photo Achievement" to win it.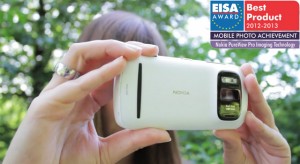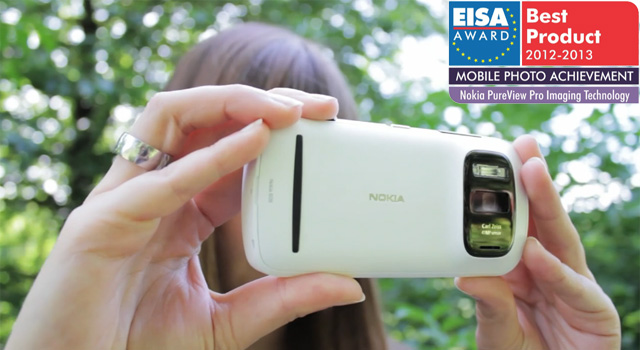 It's not a big news any more about Nokia's PureView Pro technology that born with the Nokia 808 Symbian Bell OS powered smartphone which has already achieved awards for its innovative imaging technology. Recently another award it has achieved was the EISA Mobile Photo Achievement 2012-2013 for its PureView Pro Imaging Technology. The most considered aspect of the technology was the idea of making a suitable digital zooming capability for mobile devices without loosing quality of the image.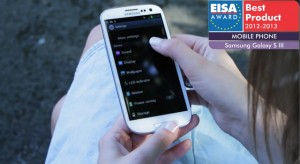 Maintaining the position of "Best Mobile Phone" of the year Samsung Galaxy S III grabbed its 2012-2013 slot for European Mobile Phone. Previously at EISA the Best Smartphone or Mobile Phone award was also achieved by Samsung Galaxy S (year 2010-2011) and Galaxy S II (year 2011-2012).
Galaxy S III was introduced this year and went on sale right in a few weeks. Voice and gesture controls and features like tracking eye-movement were the most discussed on the web.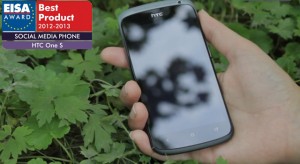 HTC, on the other hand, also grabbed the title "European Social Media Phone" for HTC One S for the slot of 2012-2013. This is the same title which HTC achieved for HTC ChaCha last year.
[source: EISA, Nokia PureView, Samsung Galaxy SIII, HTC One S]
http://techprolonged.com/wp-content/uploads/2012/08/eisa-award-2012-2013-nokia-808-pureview.jpg
350
640
Khurram Ali
http://techprolonged.com/wp-content/themes/TPRO-Theme/tpro/img/tpro-logo-blue-header.png
Khurram Ali
2012-08-21 18:59:24
2012-08-21 19:57:53
EISA Awards 2012-2013 grabbed by Nokia PureView, Samsung Galaxy SIII and HTC One S