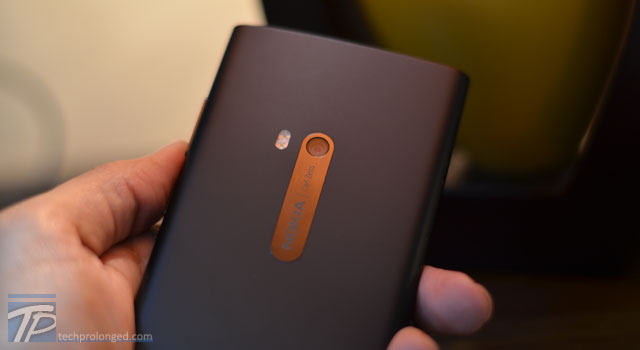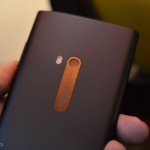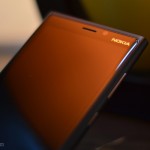 Where every smartphone manufacturer is towards making the most light weight, most slimmer smartphone and increasing their size in inches. Taking the technologies and innovations onwards, the engineers at Nokia have been experimenting with various factors in their latest smartphones taking completely a different paths. Unlike other manufacturers, Nokia didn't follow to make the most light weight or slimmer handset. Their major is the camera unit in a smartphone. Well at Nokia, they always focused on the photography as an important factor of a smartphone.
We can say that the Nokia Lumia 920 is the resultant of the consumer demand after seeing the 41 megapixels PureView camera in the Symbian powered Nokia 808. However both are completely different in functions. Quick difference is that Lumia 920 does not equip with the 41 megapixels camera and we'll talk about it with the camera review afterwards.
Nokia Lumia 920 Review
The PureView Attitude
We're pretty late in reviewing the Nokia Lumia 920 due to the reason of the smartphone arriving later in Pakistan recently. Thanks to Nokia Pakistan for sending over a review unit.
The camera module in Nokia Lumia 920 is what Nokia is really proud of in their latest flagship. Hence we'll cover the camera in detail comparing with other smartphones where possible. Here we'll start with the features specification, packaging and unboxing, build and design. And for sure a little but technical detail about camera with sample shots.
Key Features:
Processing and Memory:
CPU: 1.5 GHz, Dual-core CPU (Qualcomm Snapdragon S4 MSM8960)
GPU: Adreno 225
RAM: 1 GB
Storage: 32 GB Mass memory, 7 GB cloud storage in SkyDrive
No Micro SD card support.
Primary Camera:
8 Megapixels camera – Resolution: 3552 x 2000 for 16:9, 3264 x 2448 for 4:3
4x digital zoom.
Video recording: 1080p (1920 x 1080 pixels), 30 fps, Continuous Auto Focus,
Secondary Camera:
Still resolution: 1.2 MP (1280 x 960 pixels)
Video resolution: 1280 x 720 pixels, 30 fps
Full Camera Specs are given in detail in the Camera Section
Dimensions & Weight:
Size: 130.3 x 70.8 x 10.7 mm
Volume: 99 cc
Weight: 185 grams
Screen:
Resolution: 768 x 1280 pixels
Color depth: 24 bit
Size: 4.5 inch
Display:
PureMotion HD+ ClearBlack, HD IPS
Corning® Gorilla® Glass
LCD transmissive, Luminance 600 NITS
Pixel Density 332 PPI
Connectivity:
WiFi, Bluetooth 3.0, Micro USB, 3.5mm Audio Connector
USB 2.0 High-speed
Secure NFC (Near Field Communication)
Power Management:
Qi Wireless Charging
USB Charging
BP-4GW 3.7V 2000 mAh
Talk time up to: GSM: 18.6 hours – WCDMA: 10.8 hours
Stand by time up to: GSM: 460.0 hours – WCDMA: 460.0 hours
Playback time up to: Video: 6.0 hours – Music: 74.0 hours
Video recording time up to: 3.0 hours
WiFi browsing time up to: 9.0 hours
Unboxing:
Nokia Lumia 920 comes packed in the same blue box that Nokia ships other smartphones in. Showcased the box with device designs in all available colors and printing the details of the features and hardware components the handset is built with.
The box opens in the same drawing-out fashion with another uncovered box containing the handset at top and other things stacked down.
In this box, getting the device out reveals the SIM door key. The user guide is included and then the three compartments for fast charger, micro USB cable and the headset.
More specifically, the box includes the handset itself Nokia Lumia 920, USB Charger Nokia AC-16, Charging and Data Cable "Nokia CA-190CD", Nokia Headset WH-208, Quick User guide and SIM Door Key.
Nokia Stereo Headset WH-208 has been shipped also with previous Lumia devices, Lumia 710 and Lumia 820. While the Nokia AC-16 charger outputs 5V/1000 mA.
Build and Design
Build quality! This is one of the factors in a smartphone, you rarely could get a chance to object on if it's Nokia. Lumia 920 is unibody polycarbonate built with slightly curved back and Gorilla Glass on the screen also curved on edges. Looks just great.
Although the design of Lumia 920 is borrowed from the earlier Lumia 800 and Lumia 900 which were already holding the outfit of MeeGo powered Nokia N9, the Lumia 920 is heavier among them. In real fact, weighing 185 grams, it's the heavier than the majority of the smartphones of its class.
Many – almost everyone who would hold the phone very first time – will notice this thing and even can negate its feasibility saying that it's really hefty. In actual facts, it's a personal choice.
If comparing with devices then Samsung Galaxy SIII on the other hand is almost the same sized – a little bigger actually – but weighs only 133 grams which is almost 2 ounces lighter than the Lumia 920. Not only Samsung Galaxy SIII, but almost every other smartphone e.g. HTC 8X and Samsung ATIV S on the same shelve besides Lumia 920 with a little smaller outfit weighs only 130 grams and later with even bigger outfit and screen size of 4.8" weighs 135 grams.

Nokia Lumia 920 with Samsung Galaxy SIII
Well, it all depends. It's 100% a personal choice of one. Some would like the lighter weight smartphone with a bulky look and slimmer outfit. Others may prefer the solidity and reliability of their smartphone where they can believe all in the device itself without requiring the need of extra protection with add-on back covers and/or pouches. For me personally, the later is better. Specially when the grip of the device is better. I never preferred screen protectors or back covers on my phone. And yes! that's where I would forgive the hefty nature of Lumia 920. It's solid, reliable, decent and great looking.

Nokia Lumia 920 with Lumia 820
Once again, to let you remind. It really is heaviest among any other device out there. But also it depends on your personal taste. Regarding this factor, I'd put the Lumia 920 on the same level with other mentioned devices above after considering the weight, solidity, reliability, hand grip. In fact, I would rather prefer the Lumia 920 for its design as I personally liked the first Nokia N9 in this outfit.
Nokia Lumia 920 is available in Black(this review unit), Gray, Red, Yellow, White
Controls, Keys and Components:
Lumia 920 is all one body build, fully closed. So there is no opening for battery removing on the back. Starting from the top panel, It serves with the micro-SIM holder and 3.5mm headphone connector.
Opening the SIM-card holder is much easy with the provided SIM door key. Just push the key in a little harder like iPhones, the tray will eject enough for you to catch it and get it out of the panel.
Bottom panel is serving the micro USB connector and the speakerphone while the right side of the device hosting the traditional 2-step camera shutter key for focusing and shooting. Other keys on the right side include the power/unlock key and the volume rocker. Left side of the device is plane blank with nothing on it.
Feature: Long-pressing the camera shutter key also awakes the device from sleep mode and directly takes the user into the camera interface. Well that's quick but if the screen unlocking is configured with a passcode, the procedure will still take you through the camera interface while every other thing in the phone will kept locked until you provide the correct passcode.
At the bottom of the screen, the standard Windows Phone keys – back key, start key and search key –are provided. These are capacitive touch enabled.
Earpiece and the front-facing camera is at the top side of the screen.
Coming to the back side of the device, provides the lens which is the Carl Zeiss optics bundled with very new-to-world feature in any smartphone, that is, the optical image stabilization (OIS). The most talked feature of the Lumia 920 with the label "PureView".
For a consumer, it's an 8 megapixels camera. Along side the lens a Dual-LED flash is provided. I just mentioned "for a consumer", we'll talk about the actual camera specifications afterwards. Continue reading.
Screen & Display:
In Lumia 920, Nokia added the very new PureMotion HD+ IPS display with Nokia's own ClearBlack technology. With the resolution of 768 x 1280 pixels, the 4.5" screen serves the pixel density of 332 PPI, which is of course above the iPhone's retina display but at this time when we are reviewing the Lumia 920, newer Android devices e.g. HTC One and Samsung Galaxy S4 have been launched and they have the pixel density of almost 469 PPI and 441 PPI respectively, both with the 1080p display resolution.
Here are the devices we had during the review and the display results from various angles are listed below. Compared with Nokia Lumia 820 and Samsung Galaxy SIII.
Comparatively the Nokia Lumia 820 with its AMOLED and ClearBlack display serves a lot better and higher contrast ratio and provides the much better black color when it's black. It's not the case with Lumia 920. Taking into account the HD+ PureMotion display, it actually is way smoother due to higher refresh rate but it's not the AMOLED anyway. Pure black with the sharper and vibrant colors will really look superb if put it against this IPS display. However Lumia 920 played really well indoor against Lumia 820 and both indoor+outdoor against Samsung Galaxy SIII although both the later ones are equipped with the AMOLED ClearBlack and Super AMOLED respectively.
Outdoor visibility of Lumia 920 can not be said as extra ordinary but relatively it provides an easy and better viewing ability. I am more towards the AMOLED displays but that does not negate the powerful and smoother display of Lumia 920.
Overall the display on the Lumia 920 with PureMotion HD+ actually does have an advantage over any smartphone currently available excluding its siblings that works well with the regular gloves. It's really sensitive to touch.
PureView Camera:
As always it's the Carl Zeiss optics, Nokia uses in their every flagship phone if the camera is the major factor. "PureView" was the technology Nokia brought to the smartphone world by introducing the 41 Megapixels camera sensor in their last Symbian device Nokia 808 and titled it the "Nokia 808 PureView". That's when the people argued about the platform used with it. There are however no arguments about the 41 megapixels camera which performed extra ordinarily with Symbian being only a smartphone – see comparison. Nokia then hinted and later promised to bring the "PureView" technology into their Windows Phone devices.
There came the Nokia Lumia 920. But surprisingly at that time, the "PureView" turned to be a generic term used for serious photography instead of referring to some particular technology. This "PureView" is not the same we saw in the Nokia 808. Lumia 920 does not inherit 41 megapixels camera of Nokia 808. Instead, with the bigger sensor (1/3 inch) Nokia describes it as the best low-light shooter.
Primary Camera:
Carl Zeiss optics with OIS (Optical Image Stabilization)
8.7 megapixels sensor, BSI (Backside illuminated), 1/3" sensor size, 1.4 µm pixel size.
8 megapixels usable – Resolution: 3552 x 2000 for 16:9, 3264 x 2448 for 4:3
Lens aperture: f/2, Focal length: 26 mm for 16:9 and 28 mm for 4:3. focal lengths are 35mm equivalents.
Focus range: 8 cm to infinity.
Other features: Short pulse high power dual LED flash, Auto and Manual Exposure, Auto and Manual White Balance, 4x digital zoom.
Video recording features: 1080p (1920 x 1080 pixels), 30 fps, Continuous Auto Focus, Optical Image Stabilization, Video Stabilization,
Secondary Camera:
Still resolution: 1.2 MP (1280 x 960 pixels)
Aperture: f/2.4, 35 cm to infinity
Video resolution: 1280 x 720 pixels, 30 fps
Nokia Lumia 920 has the fast lens with aperture opening of f/2.0 and for the very first time in smartphones – optical image stabilization which allows the hand-held camera to stay steady when shooting in still or video mode. Nokia claims its OIS can cater 50% more movements per second than the conventional OIS systems in the most digital cameras – that's up to around 500 movements per second. Normally the hand-held camera requires 1/30th of the second minimum to capture a sharp image. Below this point the shot will start occupying the blur in movements depending on an individual's hand steadiness. While according to Nokia's claim, their OIS system can provide as much steadiness to human use as 1/4th of the second can provide sharper image when hand-held.
Well yes! that's we have tested. With the 1/3rd of the second of exposure Nokia Lumia 920 provides impressively sharp image in low-light – unexpectedly from a smartphone camera. The involvement of the OIS in Lumia 920 can easily be noticed when pressing the shutter key half way down. You will see the sudden steadiness of the image in the live view.
Camera Technical Info:
The 8 megapixel camera in Lumia 920 is actually for the consumer awareness as it's the output resolution. But in technical aspects, it's the 8.7 megapixels sensor that helped Nokia Lumia 920, just like Nokia 808, to make use of the full width or full height of the sensor in 16:9 or 4:3 aspect ratios respectively. That's the true multi-aspect ratio.
Sample Shots and Comparisons:
When set the Lumia 920 at ISO-200 (left-below), shutter speed was used by the camera at 1/3rd of the sec to soak enough light for a good image, there was genuinely no blur in the final picture. The OIS in Lumia 920 impressively works great.
Following both shots were taken with Nokia Lumia 920

Preset at ISO-800 (right-above) was also captured at the shutter speed of 1/3rd of a second by the camera. Any hand-held camera (without OIS) will obviously bring motion-blur at this exposure. Image on the right is also showing very low-noise at this ISO speed. Thanks to longer-exposure time. Zero-motion blur is of course the result of Nokia's Optical Image Stabilizer.
Following shot is the clean decision maker, how the Lumia 920 performs in low-light and how does it differ the results from other smartphones.
[Nokia Lumia 920, ISO 800, 1/3 sec, f/2 (Left)] – [Samsung Galaxy SIII, ISO 800, 1/15 sec, f/2.6 (Right)]
Performing in extremely low-light and producing very low-noise is what the job of the camera in Lumia 920. That's what we have seen and that's what Nokia, in advertising, focused on this factor along with the most complemented OIS introduction into the Lumia 920.
But after testing thoroughly, daylight performance can not be said as on par with other competitors. The Lumia 920 performed better, same or even less at some places. Fine detail and textures are mostly missing. Due to the noise-reduction, the fine detail seems to be vanished from the objects and textures are mostly smudged. Even this is the first device – I would say – from Nokia that produced the more saturated colors than what you actually observe with your eyes. That was the area I always complemented Nokia for not adding over saturation to colors, but not this time.
Following pictures were taken with Lumia 920 and Galaxy SIII set at automatic settings. Nokia Lumia 920 used the base ISO-100 with the faster shutter speed of 1/2874th of the second. While the Samsung Galaxy SIII used only the 1/916th of the second and even lower ISO-80. At first the picture looks great on the Lumia 920's side with an additional big lens flare. That's actually a good image if comparing to the right one from Galaxy SIII which is over exposed at brighter areas. May be Galaxy SIII didn't choose the right settings to capture this well lit area during the mid day with bright sun above.
LEFT: Nokia Lumia 920, ISO-100, 1/2874 sec, f/2 – RIGHT: Samsung Galaxy SIII, ISO-80, 1/916 sec, f/2.6

Now have a closer look at the 100% crops from different positions of above pictures. The one from Nokia Lumia 920 actually has lost the detail at much extent. At the darker areas the Lumia 920 has got visual noise and the text on the blue road mark is completely messed up – may be due to mixed noise reduction at different positions. The middle one is showing well exposed image by Lumia 920 but having the fine detail lost somewhere leaving the leaves smudged into each other. Galaxy SIII, in the middle crop just over exposed the image as visible in original above washing out completely the blue sky.
In the third one above, Nokia Lumia 920 is much better in reducing the noise and providing well exposed image while the Galaxy SIII on other hand has the same over-exposure issue and has vanished the cables completely with white.
We really missed the Nokia 808 PureView for these experiments, in which we believe that would have win this race by a wider margin.
We'll update the post once the video comparison with the optical image stabilization is done. More pictures will be added.
Camera User Interface:
Camera UI is straight forward with a very few settings to to play with.
Still photo settings: ISO settings can be set from base 100 to 800 with the 200 and 400 in between. "Scene" mode settings include auto, close-up, night, night portrait, sports and backlight. EV ranges from –2 to 2. "White Balance" options include auto, cloudy, daylight, fluorescent and incandescent. Resolution can not be manually set but only the aspect ratio can be chosen from 4:3 and 16:9
Video settings only include options to choose white balance, turn on/off continuous focus and resolution options 720p or 1080p.
Third party camera specialized apps and built-in camera fancying apps are very well integrated to the native camera app as "Lenses". Nokia has provided Smart Shoot, Cinemagraph, Panorama lenses. We'll try to cover these lenses in more detail in a separate post.
Gallery:
[flickr-gallery mode="photoset" photoset="72157633141286226″ size="small"]
Conclusion:
The one line comment about Nokia Lumia 920 will be "It's of course the best Windows Phone 8 smartphone currently with every aspect of it". The build and design has its grace specially in black matte finish. The sturdiness is way better among the competition. For some ones, if there could be an issue regarding the Lumia 920's design, it sure will be the weight of it. Again it's a reminder that it truly is hefty.
Grip on the phone is even better than the slimmer Galaxy SIII. PureMotion HD+ IPS display is of course impressive but I would say it's not much better than the competition. I would have appreciated if it's AMOLED for great looking Windows Phone user interface.
Camera on the phone is on par with any other smartphone currently available if you appreciate the low-light comfort of it. Outdoor/daylight camera performance is almost equal to the competition.
Windows Phone 8 has got a lot of improvements as well as the app count on the Windows Phone store has crossed 150,000 milestone but is still way far to reach the app count at Apple's App Store or Google's Play (Android market). However the Windows Phone store does have moderate quantity of the useful and quality apps. But sure if the app requirement is your first priority, you will want to look for your preferred apps if they are available on Windows Phone store.
Plus side of the Windows Phone 8 is that It's very well integrated socially and productively with the built-in Microsoft Office. And in Lumia 920, you get the special treat from Nokia exclusive apps and GPS navigation with Nokia Drive*
It's true that Nokia's engineering for the camera units in their smartphones will always remain pioneer of the ideas in later productions from any of the manufacturers including Nokia themselves. But we still have to see if the maturity of the Windows Phone 8 gets the users as well as following Nokia's mature hardware.
Now it's your turn to speak about it. Tell us in the comments below what your preference is, and what will you buy.
*Nokia Drive and other Nokia GPS/Mapping services are not fully available in Pakistan
http://techprolonged.com/wp-content/uploads/2013/04/nokia-lumia-920-pureview-review-1.jpg
350
640
Khurram Ali
http://techprolonged.com/wp-content/themes/TPRO-Theme/tpro/img/tpro-logo-blue-header.png
Khurram Ali
2013-04-05 04:20:55
2013-07-03 12:57:02
Nokia Lumia 920 Review - The PureView Attitude