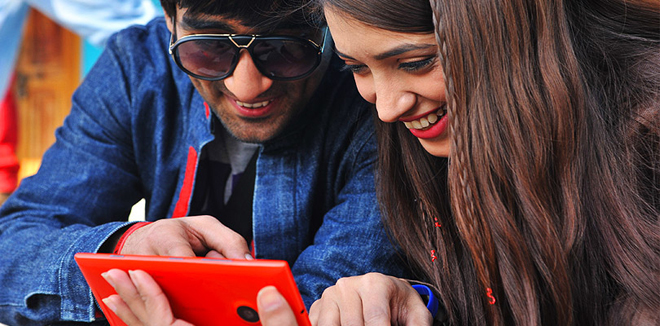 Nokia misses the opportunity to show off its maps and navigation feature, which has been acclaimed worldwide, in a travel show "Kuch Kar Dikha" due to the unavailability of Nokia HERE Maps and Navigation in Pakistan.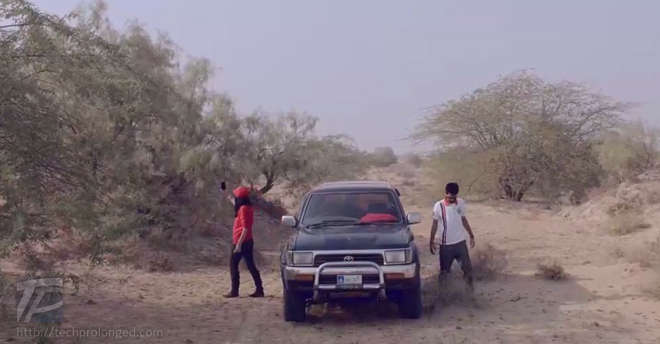 Nokia Pakistan launched a travel based show to promote its Nokia Lumia brand as well to promote regional famous places across the country. The show has started airing on ARY Digital (Pakistani TV channel) every Friday and currently two episodes have been aired. The show consists of three teams who are searching for something hidden at somewhere by visiting different places across the region after following the clues they frequently receive via text message on their Nokia Lumia smartphones.
When an actress in the show searches for network signals while waving her Nokia Lumia around, reflects not only the absence of a mobile service in a remote area which however doesn't show the inability of the phone but Nokia would have used in a very appropriate way to introduce offline detailed maps and navigation at a point when those guys get lost in desert and end up with burning their truck's tyre to create smoke.
Unfortunately, Nokia Maps and Navigation are not available for Pakistan, due to reason unknown. But some conflicts with licensing and illegal use of mapping has been reported, that most probably could be the reason behind in favour of protecting sensitive areas. SoP (Survey of Pakistan, national mapping agency) is already on it. Farhan from senseapplied.com has talked about this matter with the Nokia's officials for quite many times where he got some reply too. "We will move forward with a proper license particularly in the light of the recent government communication indicating that SOP will have the legal power to regulate/license mapping data and related services." said Nokia's official.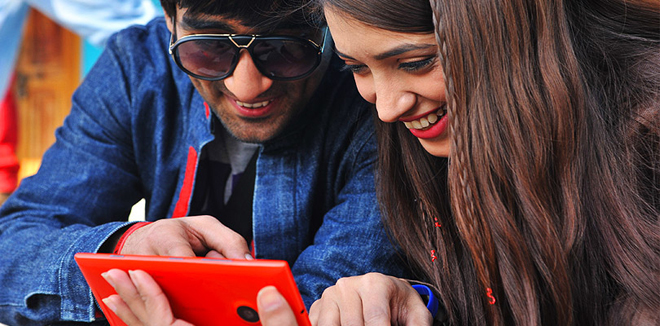 We know that Nokia has all what we need to have Nokia Maps in Pakistan as we have seen it on Navteq maps (the core behind Nokia HERE maps). The Government has their point too for not letting it happen but they have always been late in introducing technology for the sake of feasibility of the public. They start trying very late and then keep trying for a lot more time than needed. Another example is the unavailability of 3G services in Pakistan.
We hope the Government makes up good plans and licensing strategies that could help public in the end. We hope for Nokia with our best wishes to let their services introduce in Pakistan.
This article was just quick written to use the situation occurred in the show where the digital mapping and GPS navigation could have helped positively. You can watch previous episodes of "Kuch Kar Dikha" on Nokia's facebook fan page as well as you can download other stuff like wallpapers.
http://techprolonged.com/wp-content/uploads/2014/03/kuch-kar-dikha-show-picture.jpg
326
660
Khurram Ali
http://techprolonged.com/wp-content/themes/TPRO-Theme/tpro/img/tpro-logo-blue-header.png
Khurram Ali
2014-03-09 23:57:36
2014-03-14 22:25:22
Nokia's "Kuch Kar Dikha" Travel Show but no Local Maps & Navigation