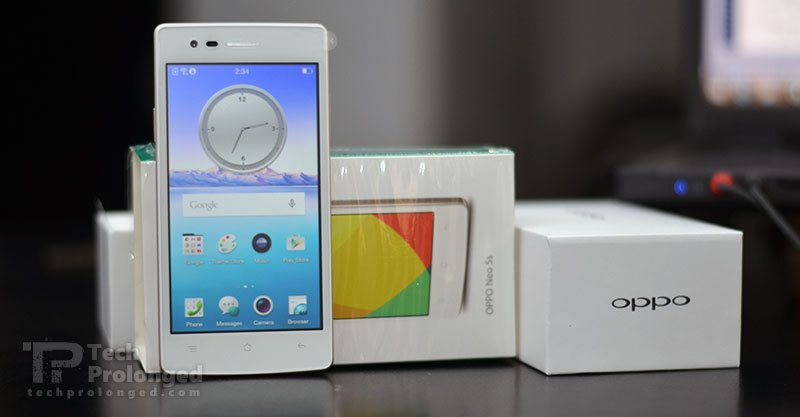 Here we have a FREE OPPO Neo 5s to giveaway to a lucky one of our readers. But this is the time to get involved to have your chance of winning this exclusive device from Tech Prolonged and OPPO Pakistan.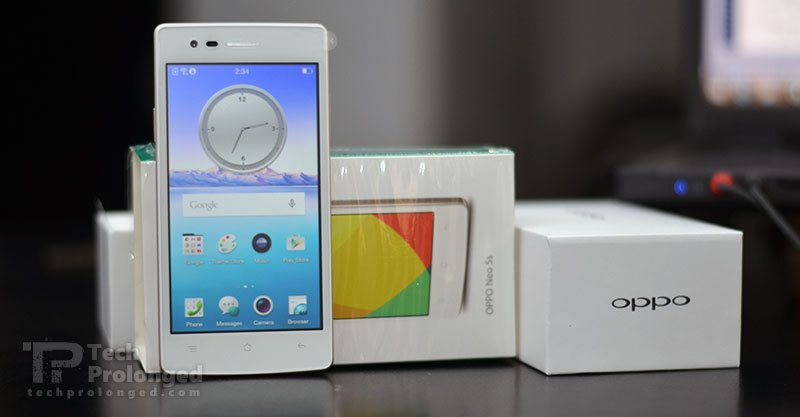 We have this device for review and the unboxing session of OPPO Neo 5s has already been done.
But this time it's even more interesting! It's a Giveaway!
We do have it for review but once the review is done and published, the device "OPPO Neo 5s" will be given away to a lucky one of our readers, chosen by the listed criteria after the break. All you have to do is get involved and spread the word out.
OPPO Neo 5s is worth Rs. 19,990/-
More the entries you complete,
More the chances you get to win.
This Giveaway is only for Pakistani readers and once completed the device will be shipped only within Pakistan. So make sure you reside in the country.
We ask for apology from global readers for now as this giveaway is from OPPO Pakistan. Although you can participate if you want to ship this device to your fellow in Pakistan, provided that you win.
Here you GO!
This giveaway has
en
ded
on
June 15th, 2015 12:00 AM Pakistan Standard Time.

Winner will be announced here before June 16th.
Complete the entries below to win.
Just Follow us on twitter. Also follow OPPO Pakistan
Entries are closed for this giveaway!
Visit and LIKE Tech Prolonged on facebook. Also like OPPO Pakistan's fanpage
Entries are closed for this giveaway!
Share Tweet about this giveaway.
Entries are closed for this giveaway!
Share this post on your facebook timeline. Make the post public for us to verify.


Entries are closed for this giveaway!



Tell us in the comments section below, "how curiously, you want or need this phone ?"
Entries are closed for this giveaway!

DEADLINE: The giveaway will end on 15th of June, 2015 12:00 AM. No entry will be counted after that time. The winner will be announced next day of the deadline.
Terms & Conditions:
It's mandatory, that you follow the instructions in the giveaway entries very carefully.
This giveaway "OPPO Neo 5s" has five (5) entries which you may or may not complete. For example if an entry asks you to visit the Facebook fan page, you have to make sure to do that and click on the button provided to complete the entry. Otherwise your entry will be voided.
Each of the 5 entries has equal points and completing each entry increases your chance of winning accordingly. More the entries you complete, more the chances you get to win.
A winner will be chosen randomly once the deadline meets. However, Tech Prolonged has the right to disqualify a winner if in the process of reviewing, his/her entries are found not to comply with the required actions.
Once selected, he/she will be announced as a winner here within 24 hours once the giveaway time span ends.
Most importantly, this giveaway is only for Pakistan.
Criteria: Selection of the winner
The five entries above have equal points. Once the deadline meets, we'll join all the participants from all of the entries and randomly choose one entry. That means, if you have completed all 5 entries, you will have 5 chances to be randomly selected. Simple as that!
Warning! Once again! make sure you submit the entry after following the step as described, otherwise your entry will be voided. e.g. for entry no. 5, if you submit your email address without commenting below, that entry will be wasted.
http://techprolonged.com/wp-content/uploads/2015/06/oppo-neo-5s-techprolonged-giveaway-2.jpg
417
800
Khurram Ali
http://techprolonged.com/wp-content/themes/TPRO-Theme/tpro/img/tpro-logo-blue-header.png
Khurram Ali
2015-06-06 14:18:18
2015-06-15 23:34:59
[Giveaway] OPPO Neo 5s - We are giving a free smartphone to a lucky reader