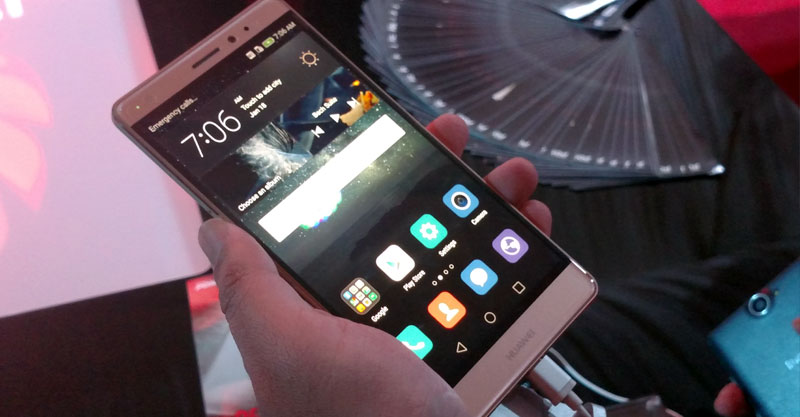 Right from the recent launch event we have a quick hands-on experience with the flagship Huawei Mate S and the mid-range Huawei G8.
Huawei launched its latest flagship smartphone Mate S during this year's IFA event, while in the recent launch event in Pakistan we had a chance to get our hands on with this flagship device which is being promoted by the Chinese manufacturer really well. Huawei G8 on the other hand was launched as a mid-range option for customers, and we also checked with this device.
Huawei has listed the Mate S for Rs. 67,999/- and the G8 for Rs. 40,999/- So let's see how these devices stack up with their offerings for the price they are valued at.
Huawei Mate S Hands-on
A little overview about features is that Huawei Mate S is equipped with the Hisilicon Kirin 935 chipset with two Quad-core processors making it an Octa-core. With a Mali GPU, the phone comes with 3GB of RAM and 32 GB or 64 GB. It runs on Android 5.1 Lollipop with the Emotion UI 3.1 on top of it.
Also Read: Full Specifications of Huawei Mate S
Looking around it, the Mate S is undoubtedly going to impress you. It looks really good with its metal body. No wonder, the the metal build on a smartphone attracts almost anyone – the Mate S is absolutely one of the best looking phones you would see. I personally count Huawei in the list of manufacturers who seriously build devices with quality.
Mate S has a 5.5 inch AMOLED display with 1080p resolution. The screen covers around 74% of the front side of the phone which actually makes it even gorgeous. Mate S is quite good in handling.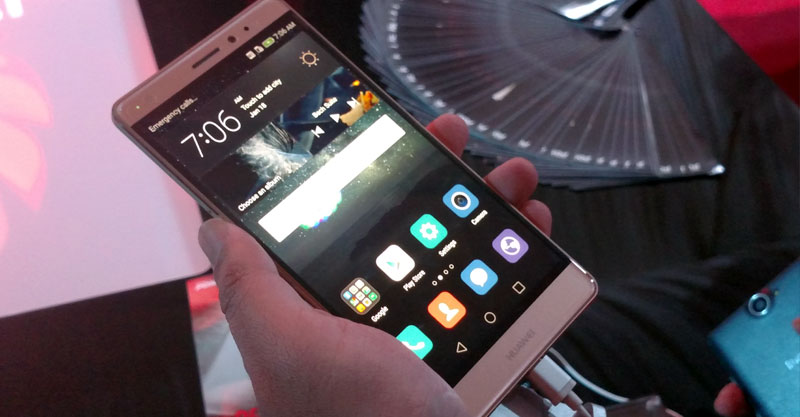 The screen is protected by Gorilla Glass 4 and the 2.5D curved edges are attaching seamlessly to the body. Like we have seen with OPPO R7 Plus, the branding "Huawei" is labeled below the display. It's a good move actually instead of leaving the space blank down there.
Back side of the Mate S is slightly curved with the plastic strips on the top and bottom part – that's obviously for antennas inside. "Huawei" is labeled below on the back while a fingerprint sensor is placed where your index finger is usually reachable easily when holding the phone with front-side facing you. It's the 2nd generation fingerprint sensor, as Huawei mentions, with an upgraded chip for on-key unlock technology, improved speed and self-learning for better accuracy.
On the back, Mate S features a 13 MP camera with RGBW image sensor and Optical Image Stabilization for better low light and stead photography. There is also dual LED flash along side the camera module.
As noted earlier, there were two versions launched by Huawei – the standard version packed with 32 GB internal storage cost $649 globally and the premium version with 64 GB storage cost $699. The price in Pakistan is Rs. 67,999/-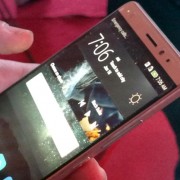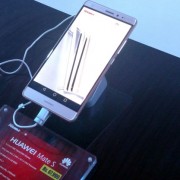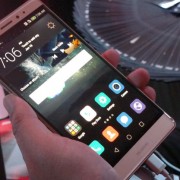 The software EMUI 3.1 is based on Android 5.1 Lollipop and actually appreciable with even more features. Mate S also comes with Force Touch feature, announced right before the iPhone 6S launch which also have a similar feature named as 3D Touch which will allow the system to work differently on your touch pressure such as you can hard-press with single finger to zoom in photos instead of pinch-to-zoom with two fingers. Otherwise, the Knuckle feature is also improved with more gestures.
Battery seems to be very low to drive the package, wonder for how long the phone will stay up. But the Kirin 935 is claimed to be the high energy efficient by the company, we'll see how would the processor beat the low battery power.
The price of Mate S is pretty much higher, may be to match the other brands, which should not be as much. But considering the recent reach of Chinese manufacturer to build the latest Nexus flagship for Google, we believe sooner or later the company will go side by side the brands like Samsung, LG and HTC. However I'd recommend Huawei their build quality.
Huawei G8 Hands-on
Features wise, G8 will also run on Android 5.1 and EMUI 3.1 featuring a Snapdragon 615 – it's a 64-bit octa-core processor clocked at 1.5 GHz with Adreno 405 GPU. 5.5 inch IPS display with full HD 1080p resolution. 3 GB RAM and 32 GB internal storage along with the 3000mAh battery.
Also read: Full Specifications of Huawei G8
First impression first – it's indeed gorgeous in looks sitting right beside the Mate S on the same table. With its metal-body, it can attract easily anyone. Having a clue already from specifications as ~72% screen-to-body ratio, this thing actually looks good while covering most of the front with its screen. Of course it's a little bit low than the Mate S.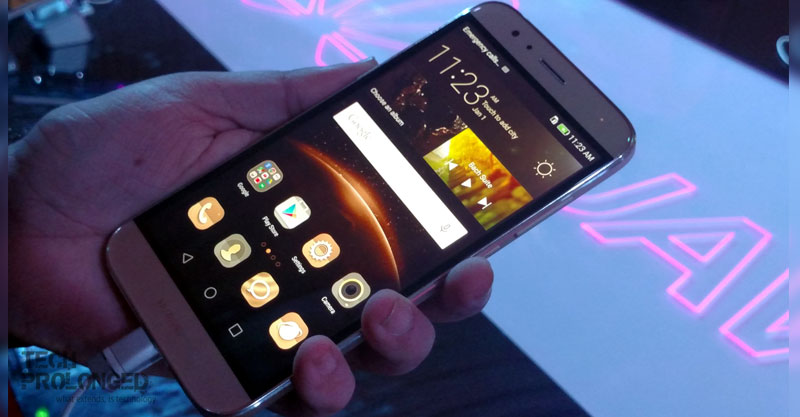 G8 is also branding "Huawei" below the display.
Looking at the back, the camera module is protruded. It's a 13 megapixel camera and besides it, there's a dual LED flash. While right below the camera, another similar thing is actually the fingerprint scanner. Huawei Logo is down there as well.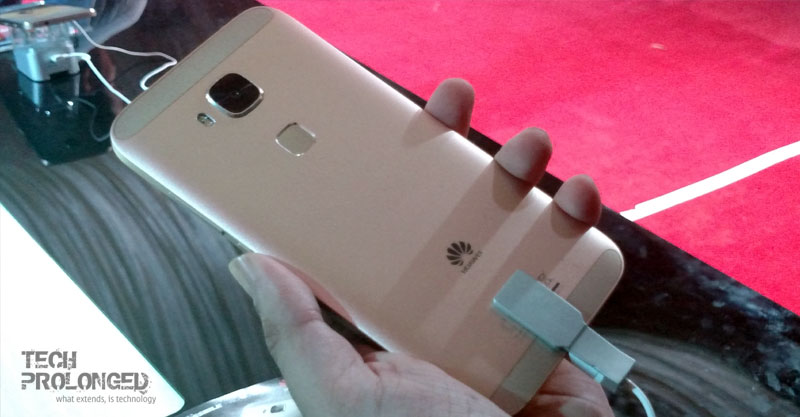 The strips or pieces on the top and bottom parts of the back are actually covering for the antennas inside. It's dual antenna mechanism to enhance the signals – something that is most useful for many.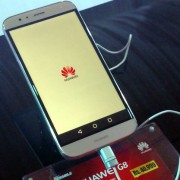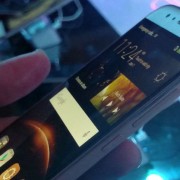 Huawei G8 which is said to be a mid-range device while costing more than a device from this class. 41 thousand rupees won't be a mid-range budget for someone in Pakistan. Looking at the case with this device specifically, we I believe that features G8 comes packed with, shouldn't be considered literally as a mid-range package either.
Leaving aside the Snapdragon 615 processor, G8 has a full HD display of 1080p resolution on a 5.5 inch screen. 3 GB of RAM and 32 GB internal storage aren't either the mid-range features. There are 13 MP rear and 5 MP front cameras. Plus you get 3000mAh battery. Well, I'll rather say it should have a processor from Snapdragon 8xx family to make a package where someone could decide easily a where this device actually stands. Lastly we'll need to have a look deep into the device to tell how it matches the price tag of Rs. 40,999/-.
http://techprolonged.com/wp-content/uploads/2015/10/huawei-mate-s-hands-on-4.jpg
417
800
Maroof Saeed
http://techprolonged.com/wp-content/themes/TPRO-Theme/tpro/img/tpro-logo-blue-header.png
Maroof Saeed
2015-10-11 23:27:49
2015-10-12 18:26:11
Hands-on with Huawei Mate S and G8 - First Impressions