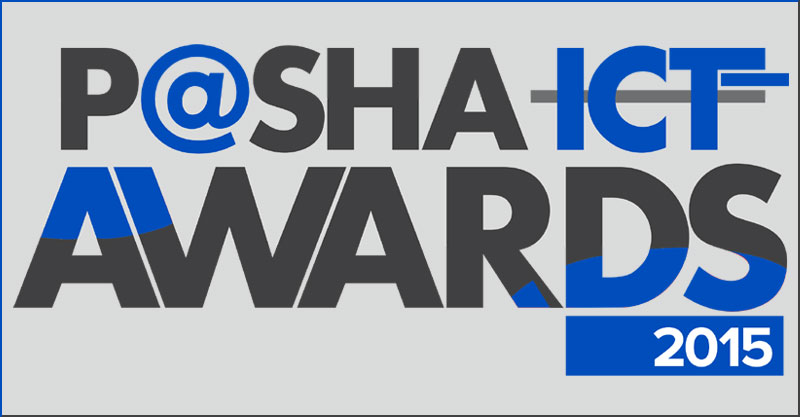 Press Release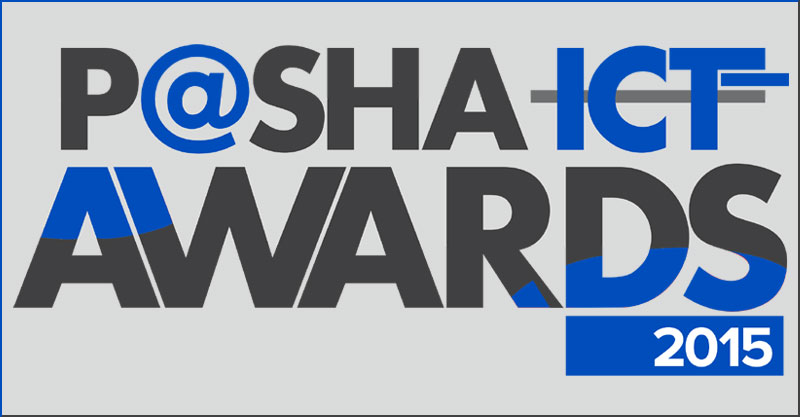 PRESS RELEASE: The Pakistan Software Houses Association for IT & ITES ([email protected]), in partnership with Punjab Information Technology Board (PITB), organized its 12th annual ICT Conference and Awards Ceremony, during a grand gala event on October 12, 2015 at Pearl Continental Hotel Lahore. The event was organized in partnership with Punjab IT Board (PITB), along with major tech sponsors including Infotech, Ministry of IT and PSEB, DPL and Systems Limited and Telenor Apps.
Bringing together local tech stars on a single platform, the Awards ceremony lauded innovation and excellence in the Pakistan ICT industry and recognized the efforts of outstanding achievers that have been making waves both locally and internationally. The guest list for both events included leading gurus of the tech industry as well as representatives from the government, the business sector, professionals, academia and students.
Jehan Ara, President [email protected], said
As always, we were overwhelmed by the number of entries that started pouring in from all around the country as soon as we opened applications for the [email protected] ICT Awards which are now in their 12th year.

Celebrating innovation in the Pakistan IT industry is our foremost goal and we started these awards with a vision to promote innovation in Pakistan. There is so much to celebrate, so many innovators who prove again and again that we are a country brimming with talent and creativity; where people with wonderful ideas start companies and transform their ideas into dreams and products that conquer markets, create impact and win awards and accolades.
Entries for the [email protected] ICT Awards were received from Hyderabad, Mianwali, Peshawar, Karachi, Lahore, Islamabad and Rawalpindi. Judging was held in all three major cities of Pakistan to evaluate the applicants and their products. Companies and individuals were asked to pitch their products in front of a panel of judges.
Chairman [email protected] and CEO of DPL, Mr Syed Ahmad said:
The key idea behind holding these awards every year is to give our companies a platform to showcase their talent and innovation, and provide them a chance to gain local, regional and international exposure. At the end of the day, it's all about promoting growth and excellence in the IT sector and establish Pakistan's stature as a hub of creativity and innovation.
The application process for the awards kicked off in August, and companies and individuals regardless of being [email protected] members or not, applied in 17 product categories and 15 service categories. [email protected] ICT Awards also open doors to international exposure for local companies working on innovative ideas, as the winners from Product categories will get a chance to represent Pakistan at APICTA (Asia Pacific ICT Awards) 2015 that are being held in Colombo next month.
Preceding the Awards night was [email protected] Annual Conference, with a number of panel discussions by notable industry experts lined up on core issues of concern for the ICT industry. The conference began with a talk by Shoaib Makani, who used to be part of Khosla Ventures in Silicon Valley and is now running his own startup in Silicon Valley. A discussion on the emerging e-commerce landscape in Pakistan was next, followed by a panel on scaling and growth hacking titled: "From zero to million (founders who grew companies to million+ and how)".
The key panel in the conference however, was focused on Taxation – the role of the regulation and how it affects the growth of IT companies operating in Pakistan. The final panel of the day was dedicated to the thriving startup eco-culture in Pakistan, highlighting the role of accelerators, incubators and freelancers on boosting the growth of the IT sector.
Winners of PASHA ICT Awards 2015
This article contains content from a press release issued by the company and does not reflect any opinion or recommendation from Tech Prolonged.
http://techprolonged.com/wp-content/uploads/2015/09/pasha-ict-awards-2015.jpg
417
800
Press Release
http://techprolonged.com/wp-content/themes/TPRO-Theme/tpro/img/tpro-logo-blue-header.png
Press Release
2015-10-13 00:10:15
2015-10-15 00:06:55
PASHA ICT Awards 2015 - Winners Announced