The latest flagship smartphone from Chinese manufacturer, Huawei P9 has made a lot of buzz globally. There is no question that the P9 is Huawei's best smartphone ever – being one of the most compact ones around. But the most publicity of P9 was done around its dual-camera built in collaboration with German Leica Camera.
While the review of P9 is soon to arrive published, here we have a separate edition of another special feature in P9's camera. That is "bokeh" mode (Huawei calls it as "aperture effect") – to blur out the background (or foreground) in a more flexible way than any other smartphone camera.
The most pleasant background blur I have seen from a smartphone camera was the one from Nokia 808 PureView four years ago. But now with dual-camera setup and additional algorithmic approach, Huawei P9 offers to control the strength of background blur which is really cool to play with.
Following are two quick shots taken with Huawei P9.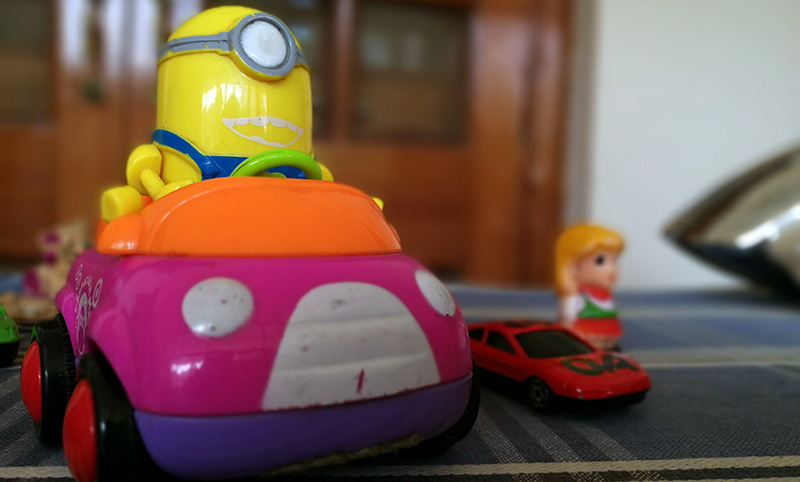 Not to mention the professional/manual mode in Huawei P9 along side the RAW format, the P9's camera UI features a separate mode for aperture effect. When enabled, you won't have access to any other feature of the camera including flash.
Here is how you will use the Aperture Effect (or bokeh mode if you like that way)
In the camera app, you will be provided with an "aperture" icon on the left side (landscape view). Tapping the icon will activate the mode and you will have a bigger aperture control within the frame along with a slider to adjust the aperture. (It's not an actual variable aperture but just a simulation of aperture effect. Huawei P9's camera has a fixed f/2.2 lens aperture and software works with the dual-camera to simulate the aperture effect.)
With the slider you can simulate aperture opening as wider as as f/0.95 and as smaller as f/16 to take photos with shallow depth of field or greater depth of field respectively
Just aim at a view, tap over an object you want to focus, slide the aperture and shoot.
Well, it was something you could do before taking the shot but you can do the same after a photo has been shot in this mode. Refocusing! Once a photo has been shot, you can go into gallery, select that image (you will see the aperture icon on every image shot in this mode.) and tap the aperture icon to activate the editing mode – this time on an image (instead of a live camera view). Now tap another object to focus in the image, slide aperture to change the effect and save.
Each save event will "save as" a new JPEG image without loosing the original shot so that you can re-edit and save again.
What's better than a video demo? watch below.
Hope this post will help some who were wondering about the same.
Note: This article is not a camera review and does not contain any kind of remarks (positive or negative). That will be done in the review soon. It's only an article to introduce a camera feature in Huawei P9 in a better way. For more detail on Huawei P9 Camera, check our in-depth review of Huawei P9.
http://techprolonged.com/wp-content/uploads/2016/05/vlcsnap-2016-05-17-22h12m36s718.jpg
929
1652
Noaman Rasheed
http://techprolonged.com/wp-content/themes/TPRO-Theme/tpro/img/tpro-logo-blue-header.png
Noaman Rasheed
2016-05-21 02:42:24
2016-11-17 23:44:24
How to use "Bokeh" Mode or Aperture Effect in Huawei P9