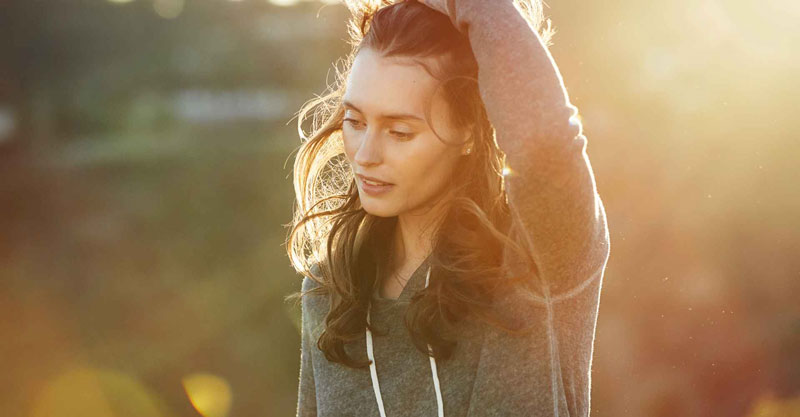 Huawei shared a photo of a lady model with a gorgeous lens flare across frame over at Google+ a few days ago implying it to be shot by the Huawei P9 as appeared from the caption but what Google+ photo revealed in EXIF data was a rig worth of $4500.
Huawei had published [now removed] the photo as reported, but they probably forgot to manipulate or completely remove EXIF data before publishing the photo. Or may be, they didn't know at all that unlike Facebook or other social networks, Google+ preserves and shows the EXIF data of the photos published at the network like Flickr or 500px.
After the guys at Android Police thought to check the authenticity of the photo via Google+ EXIF, the photo hinted to be from Huawei P9, in real turned out to be shot by a Canon EOS 5D Mark III and an EF70-200mm f/2.8LIS II USM lens.
So let us tell you here that current market price of the body-only 5D Mark III is $2600 which costs a lot more than one $550 Huawei P9. In addition, only lens is worth of $1950.
Actual post reads: "We managed to catch a beautiful sunrise with Deliciously Ella. The #HuaweiP9's dual Leica cameras makes taking photos in low light conditions like this a pleasure. Reinvent smartphone photography and share your sunrise pictures with us. #OO"
Well the post itself didn't claim that the photo was shot by its smartphone camera but it's what we call "misleading" to consumers.
Update:
Huawei has issued the following statement in regard to the photo in subject.
It has recently been highlighted that an image posted to our social channels was not shot on the Huawei P9. The photo, which was professionally taken while filming a Huawei P9 advert, was shared to inspire our community. We recognise though that we should have been clearer with the captions for this image. It was never our intention to mislead. We apologise for this and we have removed the image.
It's all part of the tech world today as the marketing needs all of this confusion. But I am sure if Huawei didn't mean it, they didn't need to remove the photo at all but only change the caption a little bit.
http://techprolonged.com/wp-content/uploads/2016/07/huawei-p9-canon-5d-mark-iii.jpg
417
800
Noaman Rasheed
http://techprolonged.com/wp-content/themes/TPRO-Theme/tpro/img/tpro-logo-blue-header.png
Noaman Rasheed
2016-07-04 23:52:44
2016-07-05 14:03:47
Huawei P9 Implied Camera Sample turns out to be shot by 5D Mark III