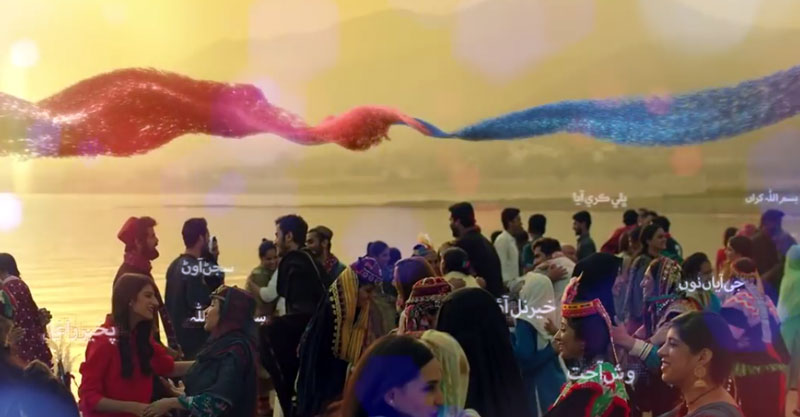 Following the merger and the announcement of on-net tariff packages for subscribers on both the telcos, Mobilink has now released a new thematic TVC representing Jazz and Warid brands.
As the merger of the two of the telcos in Pakistan, Mobilink and Warid completed in the month of July – Mobilink, just yesterday, announced a select revised packages under the on-net tariff for the subscribers of both the companies. Today, the new TVC is just another public update on the story of country's biggest merger.
After the completion of the merger, over 50 million combined subscribers of Mobilink and Warid are now under one umbrella. Let me add "Jazz" here as Mobilink prefers to promote them as Jazz now. But you can call it as you like.
The on-net packages, announced yesterday, are for the subscribers from both the telcos which will now be under one ultimate network as they call it. The new TVC is presenting the same ideology as well as the subscribers from both the families are shown welcoming each other under the cloud-like coverage of Jazz and Warid with the tag line #DouNetworkAikAwaz (دو نیٹ ورک، ایک آواز – Urdu for "Two Networks, One Voice").
Just play the video below which we actually find cool.
http://techprolonged.com/wp-content/uploads/2016/10/jazz-warid-tvc.jpg
417
800
Noaman Rasheed
http://techprolonged.com/wp-content/themes/TPRO-Theme/tpro/img/tpro-logo-blue-header.png
Noaman Rasheed
2016-10-22 17:26:16
2016-10-22 22:11:12
Mobilink's new TVC represents Jazz-Warid Relationship