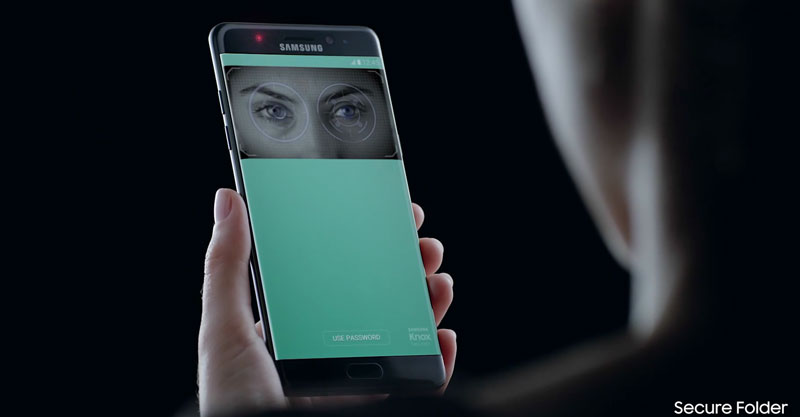 Samsung, currently the famous Android smartphone maker, has permanently ceased production of its latest Galaxy Note 7 smartphones after repeated battery explosions even in replaced devices.
The Korean smartphone maker finally decided in a positive manner to end the production of the Note 7 smartphones when the reports of exploding batteries continued even in the replaced devices which were shipped after Samsung recalled for replacement of the devices.
Samsung had already stated that the company will stop the sales of its latest addition to the Galaxy Note series until they further investigate the issue, while asking the partners globally to offer exchanges of the Note 7 smartphone.
Company stated that considering the safety of consumers, they had to take decision of ceasing the production of Galaxy Note 7 smartphones . "For the benefit of consumers' safety, we stopped sales and exchanges of the Galaxy Note 7 and have consequently decided to stop production."
We recently readjusted the production volume for thorough investigation and quality control, but putting consumer safety as top priority, we have reached a final decision to halt production of Galaxy Note 7s
A Brief Background
If you are not familiar about what's been up with Galaxy Note 7, you must know that after the sales of the Note 7 were first started. Reports were raised globally about its battery that started catching fire in various unknown situations. Samsung in a well mannered way listened to the reports and acknowledged while recalling the smartphones globally for replacements. In the mean time the reports of battery explosions in the Note 7 continued. Along side the stories started circulating about the ban of the use of this faulty smartphone at various public locations including hotels, airports and airplanes.
Recently Samsung started shipping the replacement batch back to the consumers globally but unfortunately, the replaced devices also kept exploding as reported by the consumers. Following this, the Korean smartphone maker first issued a statement as there is need to verify if the new devices which exploded are really the replaced ones. But after more investigation, Samsung has now finally thought to recall the devices again and permanently halt the production of the Galaxy Note 7 while offering customers exchanges with other devices of the same brand or even other brands.
Opinion:
I think, Samsung has decided very well as prioritizing the consumer safety first. It'd have been really a tough decision to make for the Korean smartphone maker.
You can read more in the source link below.
http://techprolonged.com/wp-content/uploads/2016/08/samsung-galaxy-note-7-secure-folder.jpg
417
800
Noaman Rasheed
http://techprolonged.com/wp-content/themes/TPRO-Theme/tpro/img/tpro-logo-blue-header.png
Noaman Rasheed
2016-10-11 12:33:32
2016-10-11 23:03:31
Samsung kills Galaxy Note 7 - Ending Production After Repeated Battery Explosions