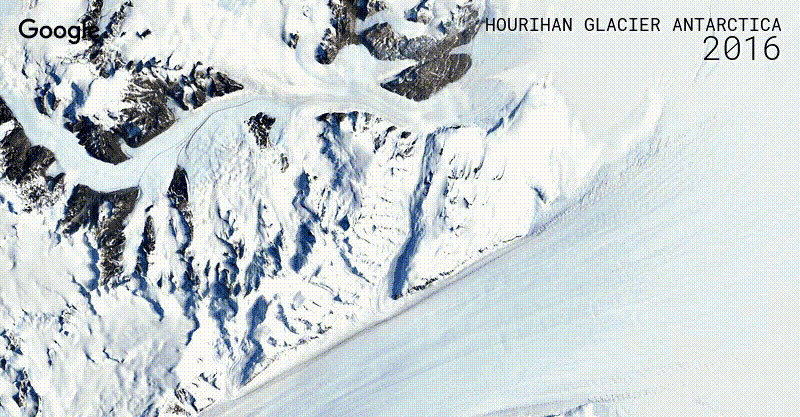 Google has made its largest update to Timelapse yet, adding four years of imagery. That is around petabytes of new data which gives sharper view of earth in a timelapse from 1984 to 2016.
Originally released back in 2013, the Timelapse on Google's Earth engine included the imagery data up to 2012. It offered first interactive experience to explore the changes on earth year by year to people "to watch the sprouting of Dubai's artificial Palm Islands, the retreat of Alaska's Columbia Glacier, and the impressive urban expansion of Las Vegas, Nevada."
Now timelapse span on the Timelapse has additional four years to include latest imagery data from the satellites since 2013 through 2016. Google previously updated its maps and earth with high-resolution imagery which is said to be same what has now made the new Timelapse provide sharper view of the earth. The new imagery includes true colors as well as fewer artifacts.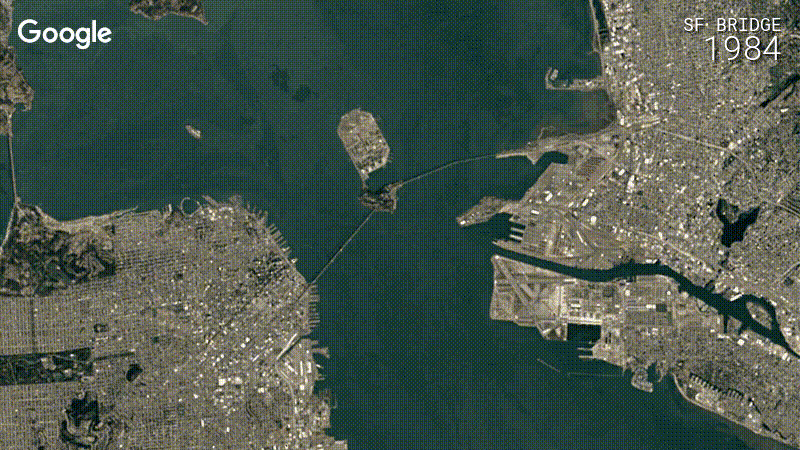 San Francisco – Oakland Bay Bridge reconstruction [view in Timelapse] (Image credit: Landsat / Copernicus*)
A Little Know How, What Google Did For This.
Google used its Earth Engine to sift through about three quadrillion pixels (that's bombastic 3,000,000,000,000,000 pixels) from more than 5,000,000 satellite images. Google had access to more images from the past by NASA's Landsat Global Archive Consolidation Program to make this update happen, and fresh images from two new satellites, Landsat 8 and Sentinel-2.
From all that huge data of pixels, Google used best of them and created images from 33 years (1 for each year from 1984 through 2016) that contained 3.95 terapixel images. In turn, they were encoded into over 25,000,000 overlapping multi-resolution video tiles. Google then used Carnegie Mellon CREATE Lab's Time Machine library to make it interactive and explorable. CREATE Lab is used for creating and viewing zoomable and pannable timelapses over space and time.
You can head over to Google's Timelapse on Earth Engine to interactively explore the timelapses around the globe. You can also watch some thrilling timelapses in a playlist below worth 40 minutes of yours.
A few interactive explorers.
Paksitan's Gwadar & Gwadar Port
Dubai's Artificial Palm Islands
http://techprolonged.com/wp-content/uploads/2016/11-12/sf-bridge-4k_1.gif
450
800
Rehan Rasheed
http://techprolonged.com/wp-content/themes/TPRO-Theme/tpro/img/tpro-logo-blue-header.png
Rehan Rasheed
2016-11-30 00:53:32
2016-12-02 03:07:45
Google Timelapse gets petabytes of imagery data up to 2016