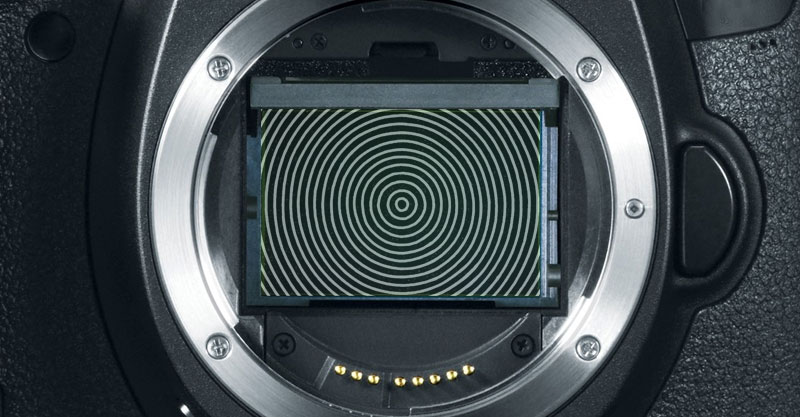 Hitachi might not be so popular for cameras among average consumers but a recent announcement from the company suggest that it's working on a camera technology where it won't need a lens to capture photos.
Tokyo based multinational conglomerate, Hitachi has announced about the development of a lensless camera which uses moiré fringes patterning instead of a lens on the front. In addition, the images captured with the camera will allow focusing after when they have been taken – 'refocusing' as recently known as.
If you rewind back just a year back, we have seen another approach to build a lensless camera – FlatCam, which might still be under works, was taking its roots from pinhole lensless cameras which, in Hitachi's approach of making it, isn't the case.
So how the camera actually captures images without lens? It's an area of film imprinted with a concentric-circle pattern (featured image is for illustration only) that is directly overlaid on to the surface of image sensor which replaces the functioning of a glass. As light-field camera does, the moiré fringing allows the camera to record position and direction of light beams simultaneously and helps determining the position of subject in the image, which in turn allows to adjust the focus. It's done using image processing called "Fourier transform" – A mathematical operation by which a signal is transformed between a spatial frequency domain and a spatial domain.
Calling it the "computational photography", the camera actually captures the depth information which in final image allows to readjust the focus on any point gathered in the depth map after the image has been taken.
However a light-field camera usually works with a lens making it a bulky camera unit such as lytro, this lensless camera system itself is thinner and lighter. According to the company's survey, the system due to tis simple design also results in reduced image processing load by 1/300th.
Before going with the hype, do consider that it's still in its early stages and don't expect any good image quality from this setup as compared to lens based light-cameras – Lytro may be. Do note that Hitachi is not making this up to cover the consumer market as the company aims to utilize this technology in a range of applications such as work support, driver-less vehicles, robots and human-behavior analysis with mobile devices.
We still would welcome the technology as it always extends from a minor to major varieties.
http://techprolonged.com/wp-content/uploads/2016/11/hitachi-sensor-concentric-circle-pattern-illustration-only.jpg
417
800
Khurram Ali
http://techprolonged.com/wp-content/themes/TPRO-Theme/tpro/img/tpro-logo-blue-header.png
Khurram Ali
2016-11-16 09:10:17
2016-11-18 02:55:56
Hitachi's Lensless Camera Uses Moiré Pattern, Refocus After Capture