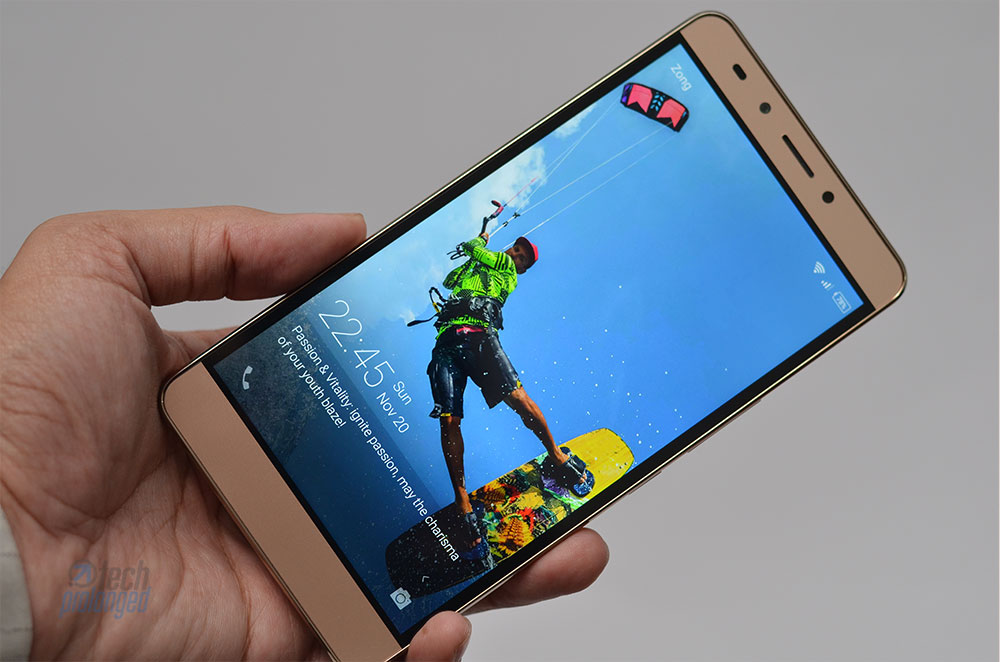 Should buy Infinix Note 3 Pro Instead – with 4G/LTE and 3GB of RAM
Like we usually say here about Infinix getting too aggressive in making budget phones with quiet impressive specifications, the most recent entry from the Chinese phone maker is the Zero 4 which still has its upper model with power specs to be launched sometime soon in Pakistan. Here we got the company's phablet smartphone the Infinix Note 3 for review.
Infinix Note 3 also comes in two versions – 3G and 4G/LTE, the latter is called Note 3 Pro. Technically there are only two differences – first as the name suggests, one supports only 3G networks while the other can connect up to 4G/LTE frequencies. Second is the RAM where former has only 2GB while the latter version has 3GB of RAM. Price tags are Rs. 18,599/- and Rs. 20,599/- Respectively. So you know exactly what do you get for additional 2,000/- rupees.
What we have here is the 3G model of Note 3 and while I'll be speaking about it, you can consider the same for the 4G model of the phone. However there are some important factors which may or may not apply to both the version in same behavior and most of it is the power consumption.
Before you get prepared for something to come out of the box, I'll want to apologize that in this review you won't see an unboxing session as it just had to be pretty quick. But for your information let me tell you that what you get with the phone.
Unboxing Overview
The box is not so much different than before but a little large vertically. It's completely blue printing all the key elements of the phone with a pop-out style having compartment based packaging inside. Note 3 lies right on top when you take off cover from the box.
At the bottom side of the phone you could see an envelop styled box with Note 3 printed on it – It's a cover that reveals nothing but half of the charger. You need to pickup the phone first, then pickup the underlying envelop packet that contains user manuals and things alike. Below you see three open compartments filled with head phones, USB cable and a charger. You get glass screen protector along inside the box.
Hardware Features
Coming over to hardware features, you must make a note that the Note 3 Pro (4G/LTE model) is mostly similar to what has offered by the predecessor Infinix Note 2 from the core with distinction of higher display resolution as Full HD of 1080p and an additional fingerprint scanner. With 3GB of RAM Note 3 Pro also has an upper hand being a successor.
If you look at the standard 3G model of Note 3 then it's exactly the same as the Note 2 with an addition of a fingerprint scanner but a trade-off with 4G/LTE connectivity. Spending $20 or Rs. 2000/- in addition to buy the Note 3 Pro is what I recommend.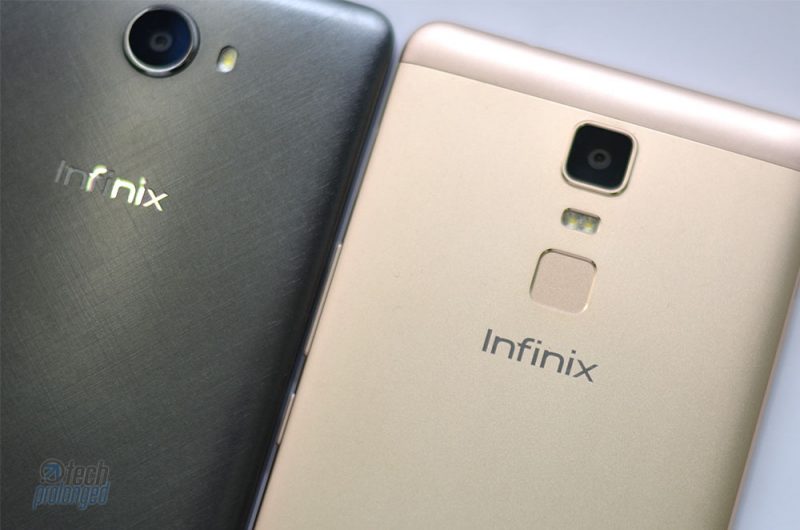 Note 3 comes with the same MediaTek MT6753 processor like the predecessor had. It in fact is clocked a little lower at 1.3GHz where the Note 2 was clocked at 1.5GHz with the same ARM GPU Mali-T720. Unimpressive! that it has only 16GB of internal storage on board but you have expandable memory option up to 128GB via a dedicated micro SD card. 2GB of RAM in standard variant is also not too good but the Pro model has the attraction with an added 1GB of memory.
Dual micro SIM on Note 3 is also fully dedicated as all three items – two micro SIM cards and a micro SD card can be used altogether.
Design Elements
Aluminium build is so cool and sure is much better than previous model but you can't have it open much easily as you will need some tools to open the back cover.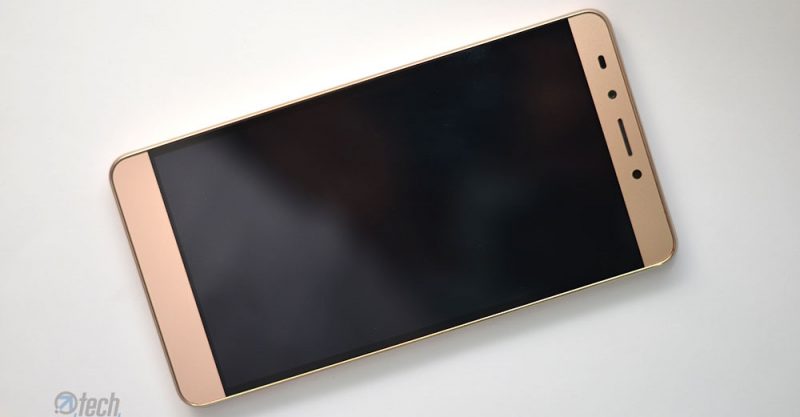 Infinix Note 3 is a really large phone with its 6 inch screen however 74% screen-to-body ratio is also remarkable making the phone really nice in design revealing only top and bottom panels out of the screen.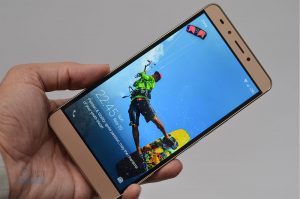 When the phone is turned off – or it's sleeping, you can see how the screen joins to the edges but the display inside it does not sync with the screen and the wider black borders make it some what unpleasant visually. You can even notice those black spaces around the screen in above picture if you look closely or you can see them easily when the display is turned-on.
But first let's have a look over the profile of the Note 3 which to me is quiet premium and can impress anyone as how it comes in the budget price range. It's aluminium on the back and sides but the top and bottom panels are seems to be built with plastic (if it is, it's sure a good one.)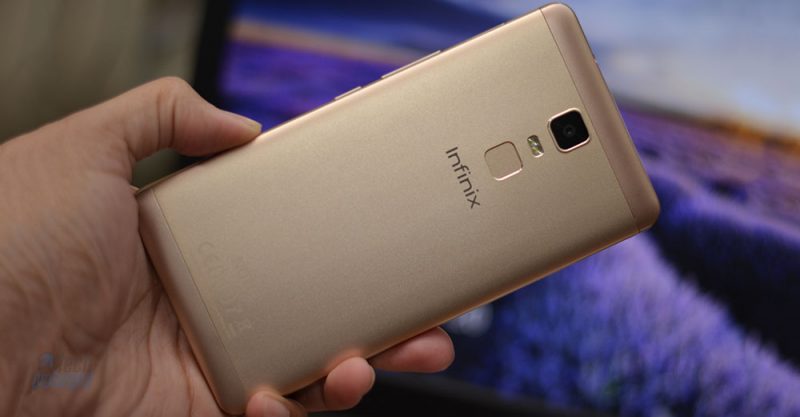 In this gold color variant, the top and bottom panels have a little distinction in the shade as compared to the aluminium back panel. Camera module is on the top with a dual-LED flash below and then a fingerprint scanner – we'll talk about that later below.
On the right side we've a power button, volume rocker positioned pretty accurately to reach with a thumb – if you are a right-hander. Above them, there is a tray for the micro SD card which can be ejected with pin.
While on the left side of the phone there is only a SIM tray which serves for both the SIM cards. It's usually common in budget smartphone to have dedicated slots for two SIM cards and a micro SD card unlike major manufacturers like Samsung and Huawei which has hybrid design with a single tray serving for two SIM cards or one SIM + one microSD card.
Bottom of the phone hosts micro USB port in the middle, a mic and a speaker on the sides of it. Whereas on top, there is only a 3.5mm audio jack.
If you haven't used previous Note 2, you should know that it's a big phone even bigger than Samsung's Galaxy Note series. There indeed is single-handed mode in software which allows users to shrink the size down towards left or right side of the screen according to your preference. But the physical size will only be suitable for those who really love to keep bigger phones.
Display
As noted above, Infinix Note 3 has similar display as its predecessor but Note 3 has full HD resolution of 1920×1080 pixels with serving at pixel density of approximately 367 ppi. It's an IPS display with not much intuitive descriptive information – it's like most out there. However the colors are vivid and sharp with nice contrast ratio outdoors.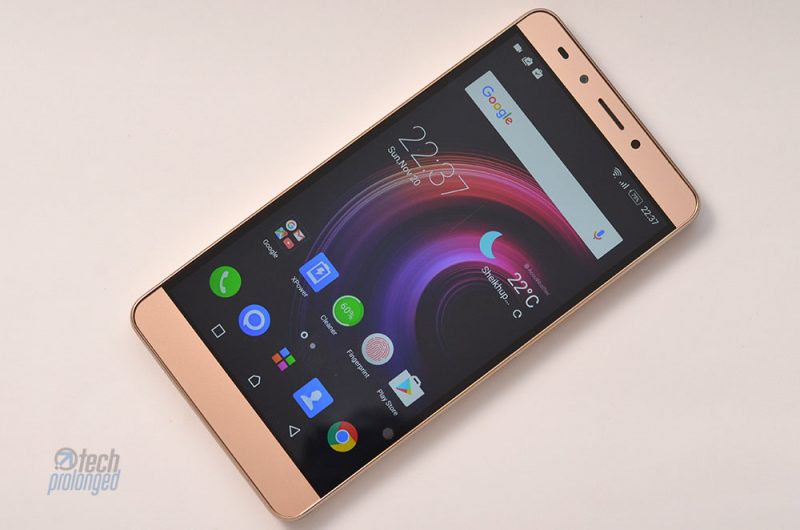 Auto brightness does a good job to control the luminance under what lighting condition you are in. But when it's totally dark in the room, it doesn't go at the lowest brightness value – mostly due to its own light reflection coming from your face. Overall, the display is good to be informed about.
Bigger display like it is 6″ is always appreciated for watching movies, playing games and such activities. On the negative note, they always tend to bother about handling.
Camera
Infinix Note 3's 13 megapixel main camera vendor is not disclosed but a little specs are there which are exactly the same as on Note 2. It was Samsung S5K3M2 ISOCELL CMOS with very small 1.12μm pixel size on a 1/3″ sensor format (widely used in mobile devices).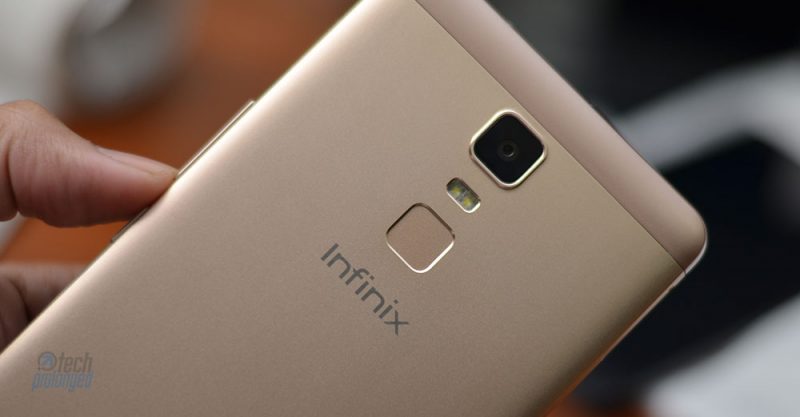 It's an autofocus camera and the lens has f/2.0 aperture where the flash serves with dual LED bulbs.
Although, the native camera software offers a variety of features in capturing still photos or recording videos. In addition to normal mode there are the beauty mode, panorama mode, night mode, Picture in Picture (aka PIP), and more importantly the professional mode which allows the user to control everything including exposure compensation, ISO sensitivity (100-1600), shutter speed (1/10 – 16 seconds), white balance (fixed presets) and manual focus.
In video recording PIP is also there as VIV (Video in Video) where both the cameras (rear and front) are used in the recording overlaying the front camera footage onto the rear camera footage. Video recording is supported at 1080p resolution but unfortunately it's not 30fps or even not 25fps. As revealed in the footage meta data, it didn't even cross 20fps. The phone uses a variable frame rate which you can't even change.
The image sensor however supports video recording at 30fps, but other resources on the phone are sure causing the system to use very low frame rate as in my footage the 1080p recording only used 18fps and a 720p recording could use only 16fps. Well that's obviously not good. But time lapse feature is supported.
Front facing camera is an upgrade over its predecessor and comes with 5 megapixel sensor.
Software & Performance
Infinix Note 3 as you would know comes out of the box with Android 6.0 Marshmallow. Infinix is baking its own flavor on top of the software called XOS currently versioned as 2.0 code-named "Chameleon". The skin has no app drawer and features the apps straight on home screen. What you install, will be there on the home screen. It does have a list view where you can search or filter the apps reach it easily. However folders are supported on the home screens.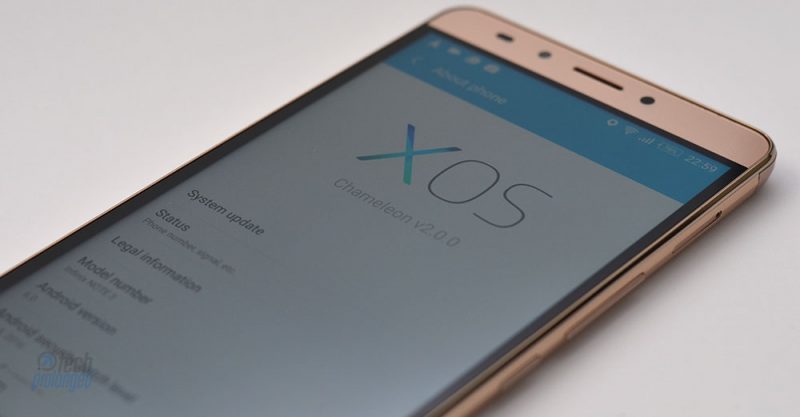 Top bar is mostly common with two levels of pull down behavior. Notifications are plotted at the lower end and the shortcut/switches can be rearranged in edit interface.
Performance of any smartphone is the key element when you buy it. Note 3, on paper, has enough power to perform the MT6753 chipset but not when heavy graphics are on in games as the GPU is not that of a caliber to keep the performance smooth. Taking the value of the phone in account, what you get from this phone is really worth it.
2GB RAM on this kind of phone with large display is really not what is recommended that's why the standard version of Note 3 is what you should buy. Note 3 Pro with 3GB RAM really could keep up with the the processor and the GPU.
If you are wondering about what games you would be able play on this phone then "mostly". Titles like Candy Crush, Temple Run or alike should work for long. Heavy games like Mortal Kombat, Modern Combat 5 will also run but might soon start to lag. 3GB model of Note 3 could give you a few more minutes before lagging.
Battery performance is something you shouldn't be afraid of. 4500mAh power house comes with the fast charging capability and lets you use it the whole day with full usage. In addition to that big battery capacity, the software also supports "Ultra Power" where you can further lower the resources of the phone whenever you need the power in urgency. It will leave you with only a limited features which include, calling, text messaging and so.
Just in case if you prefer to read scores, you can checkout the benchmark numbers below.
AnTuTu Benchmark Scores
Geekbench Benchmark Scores
Fingerprint Scanner
Fingerprint scanner has been one of the fastest adapted feature in smartphones in a year or two and now you see it every next smartphone whether it's budget, mid-range or a high-end one. What matters is how much it's usable for you and how better it performs on your smartphone.

The placement of fingerprint scanner where mostly are featuring it on the back of the phone below the camera, while a few putting it inside the home button on the bottom front. I personally accept both but the former way is ideally better for most applications. Note 3 has it on the back side. But most important factor is that how efficient and fast it is.
Well with a quiet long usage with this fingerprint scanner on the phone, I'll say it's too good for its budget class. It's fast enough to wake your phone up but you can notice if you touch the scanner and very quickly take it away, the phone will wake up but screen will stay locked. It unlocks only if you do not take your finger away very quickly. Accuracy is impressive, at least I never faced a single incorrect attempt of finger scan unless I wanted to play with it.
Conclusion and Final remarks
Infinix Note 3 has good components to buy in a package where there are some which are not so good such as the camera. It's just fine to have it, shoot a little bit around and share share the pictures with friends and family. With a good time in hand the camera can work pretty good to shoot some still life with manual controls for which you need to keep steady hands.
Regular usage is fine with not so reservations but a 3GB RAM model will be recommended to keep it smoother. Performance is god with long lasting battery life which is really a plus point for this smartphone.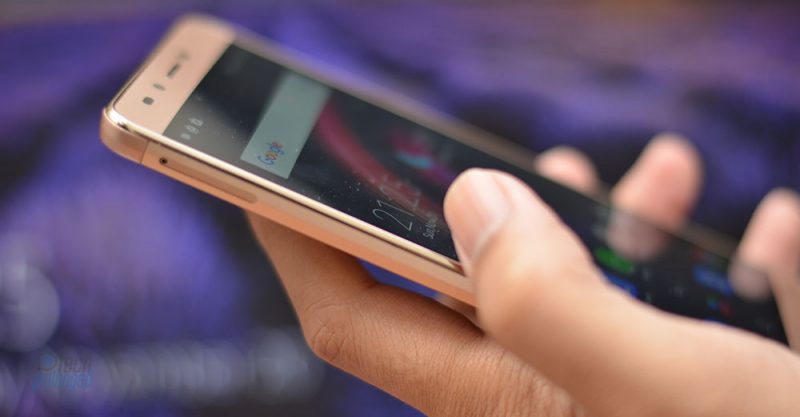 Foremost element is the design and its build quality which actually will catch one's eyes with its slim profile which I personally liked. The large size may be a deal breaker here for the ones who do not want to have as large size as with a 6″ screen.
Considering everything, I would recommend you buy Note 3 Pro for Rs. 20,599/- (or ~$200) and just don't go for the standard version. But if you could manage an additional Rs. 2,500/- (or ~$25) you might consider Zero 4 smartphone which although has identical processor with 3GB RAM but has extended storage of 32GB on board, better camera rear/front (at least on paper) and most importantly the manageable size with 5.5″ display. Plus being a flagship phone from the company, Zero 4 would offer variety of sensors compatible with virtual reality.
Where to buy Infinix Note 3
If you want to keep within the budget, Note 3 Pro will be a good option for you. And if you plan to buy it, you can consider following online stores to buy from.
Daraz.pk: sure is currently the largest stock seller in Pakistan online where customers can get discounts based on their payment methods.
َYayvo.com: is also gaining momentum in online selling in Pakistan recently collaborated with JazzCash for online payments. Also has some discounts on payment method basis.
HomeShopping.pk: usually offers the same items at a little lower price but might not give warranties and after sales service. You might want to consider that.
http://techprolonged.com/wp-content/uploads/2016/11-12/infinix-note-3-review-profile-front-display-1.jpg
662
1000
Noaman Rasheed
http://techprolonged.com/wp-content/themes/TPRO-Theme/tpro/img/tpro-logo-blue-header.png
Noaman Rasheed
2016-11-25 16:02:06
2016-11-29 04:12:57
Infinix Note 3 - Review; When Premium Build & Fingerprint Come in Budget