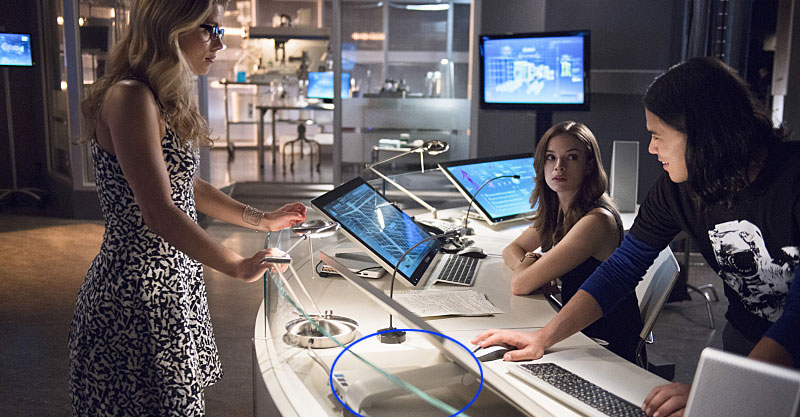 Computers in S.T.A.R Labs are extremely similar to Surface Studio.
Microsoft's Surface Studio has been so much in positive reviews. But it looks like someone at Microsoft had watched the The Flash TV series of CW that led them to make something like a convertible desktop PC.
It won't be correct to say for sure if they got an idea from something else to make Surface Studio looks like it actually is. But it does resemble the way it look like the computer screens with always blue interfaces running in the S.T.A.R Labs of The Flash.
Looking closely at the images (taken from the video) will tell you how the monitors are lying with the rotatable hinges attached to it and on the base – probably containing the system itself just like the way Microsoft did it. The design elements of these machines are much similar to the Surface Studio but the Microsoft's design seems better with square hollow hinge with a slimmer screen unlike the traditional LCD base arms. I am not even sure, in The Flash series, if they are real functioning machines (are they?) if they are, then what features they have got. So the numbers should be for Surface Studio.
Surprisingly one of the images below seems to show Lenovo branding behind the screen. Wonder if Lenovo was sponsoring the TV series, there is no clue about that. Or may be I just can't look at it correctly?
Picking some idea and making it a reality is really something when it involves all the technical limitations. Idea of a convertible Desktop PC couldn't be better (as for now) than how Microsoft has done with its Zero Gravity Hinge.
Surface Studio's Zero Gravity hinge is actually made up with technologically advanced components that include spring systems in the bottom base and on the top with the screen. More specifically there are four compression springs at the bottom and the torsion springs in the top.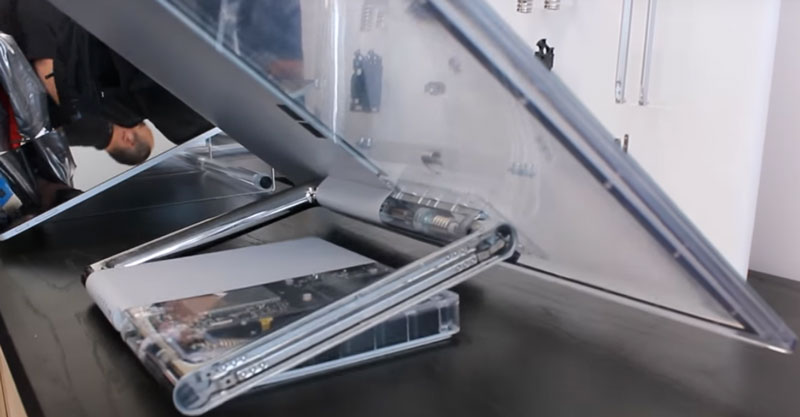 Microsoft Surface Studio – Zero Gravity Hinge
All the springs are then linked from top to bottom going from sides of the hinge exterior and work together seamlessly. Working together is the key that lets the Surface Studio pulled up (desktop mode) or pushed down (studio mode) in stabilized form providing gravity free effect.
This is not the first case, a technology company would take some advanced ideas from sci-fi movies and turn them into reality. There have been many products in today's market that were shown as a future in old science fictions however Surface Studio design isn't kind of a leap from decades ahead, although the features and user interface with gadgets like Surface Dial are quiet impressive.
http://techprolonged.com/wp-content/uploads/2016/11/star-labs-surface-studio-microsoft-3.jpg
417
800
Noaman Rasheed
http://techprolonged.com/wp-content/themes/TPRO-Theme/tpro/img/tpro-logo-blue-header.png
Noaman Rasheed
2016-11-06 00:01:09
2016-11-06 02:30:54
Microsoft's Surface Studio Inspired from S.T.A.R. Labs in "The Flash" TV series