Long rumored concept phone of Huawei has now just come to life as Honor Magic which we can tell is the most curvy design of a smartphone we have ever seen. Indeed, it will be the most fabulous design as well. Yes! it easily could beat the other concept-come-real Mi Mix smartphone if the price is not a factor.
With 3D curves at every corner – the back and the front, in the phone you will hardly find an edge which is flat ever in a millimeter. Not only the looks, the phone has more than that to stand out from the same crowded designs around. It's a feature rich smartphone that contains anything you would like to have in your smartphone.
Prominent Features
Honor Magic is powered by company's proprietary Kirin 950 SoC with octa-core processor (4x Cortex-A72 clocked at 2.3GHz + 4x Cortex-A53 cores clocked at 1.8GHz) and an i5 micro-intellectual nuclear co-processor. The chipset is bundled with ARM's Mali-T880 MP4 GPU.
The phone is one option package of 4GB RAM and 64GB of Internal Storage. The phone runs Android 6 Marshmallow that is not supported by the company's long known EMUI. It's rather Glory Magic Live OS (aka Honor Magic Live UI) that is driven by artificial intelligence and a lot of sensors – more details after the break.
Weighing only 145 grams and with the thickness of 7.8mm, Honor Magic features a moderate size 5.09″ screen with a sharp AMOLED display that also goes beyond Huawei's theory to keep full HD resolution on its smartphones at maximum. Honor Magic supports 2K, WQHD resolution of 2560 x 1440 pixels across display with the pixel density of 577ppi.
Related: Full Specifications of Huawei Honor Magic
It's just not the one we have seen in the leaked photos of the Magic, however the factor of a fingerprint scanner on front in home key comes true with a Huawei smartphone. Honor Magic has it in the home key.
On the bottom, there is 3.5mm audio jack, a speaker, a USB Type-C port and a the SIM card slot as well. Well yes the phone doesn't support external memory – no microSD card. The phone features a 2900mAh battery which is fixed and is not user replaceable.
Dual Camera
Once again, Huawei chose to put a dual-camera configuration on this phone too. It's again similar to what we have seen in Honor 8 recently and in Huawei P9 initially. On the back, Honor Magic has a dual-cam setup of 12MP sensors (monochrome + RGB color). The lens aperture is f/2.2 while the pixels size on the sensor is 1.4µm.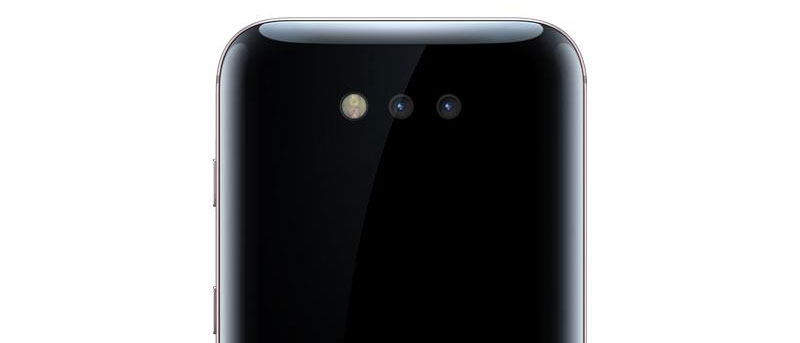 The camera supported by a dual-color temperature LED flash along side on the back. On the front, there is an 8 megapixel camera that has only f/2.4 aperture lens and is fixed focus as usual.
Video recording with primary camera is still limited to FHD 1080p while slow-mo feature works with only up to 720p recording mode.
Honor Magic Live OS
You will see the Magic Live system driving the Android 6 OS in the Honor Magic smartphone. The software works with various AI-driven features which enable human-like interactions with the user and provides recommendation services – more like a digital assistant.
Here are a few examples that give idea how the software will work.
Imagine when you are chatting about movies with your friends on Wechat, Honor Magic will then be able to recommend the latest blockbusters for you.
Imagine when you are on the road, Honor Magic automatically recognizes that you are driving and will prompt a reminder for you to switch the device to driving mode.
DeepThink – Press and hold the home button and Honor Magic will offer multi-facet information based on the current webpage you visit.
Once you use Honor Magic to order a cab, the driver's license plate information will be shown on the display under locked screen mode.
Once you arrive at the theatre, Honor Magic will automatically display the ticket booking number.
When you approach the parcel collection counter, Honor Magic will automatically show the tracking number.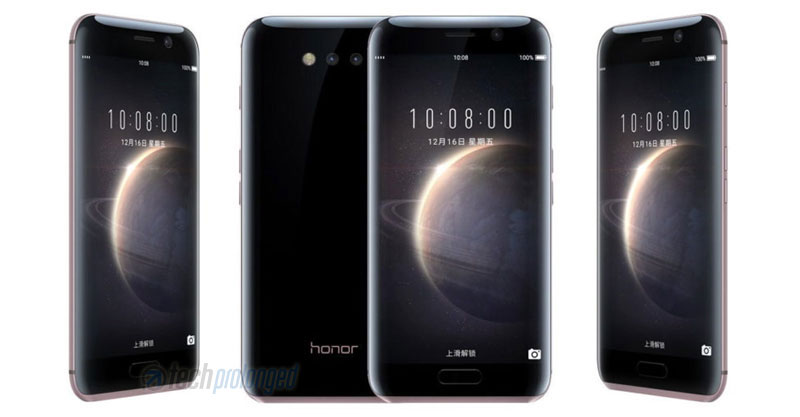 A lot of Sensors and the Magic features
The phone is home to sensors of quite a lot of types. Gravity sensor, light sensor, distance sensor, brightness sensor, hall sensor, gyroscope, e-compass and last but the least NFC. Well don't forget the fingerprint scanner, it's also comes in sensors.
There are some more; a WiseScreen sensor works with a combination of sensors in the frame where one is infrared sensor which is in the front-facing camera module. WiseScreen automatically identifies the user of the phone and turns the screen on when he picks it up. According to claims the sensor will identify the users' hand and eyes and turn the screen on. Accordingly it will turn off when you put the phone down.
Then there's a FaceCode – an intelligent face recognition system that works with DeepThink system in the phone and provides instant reach to features that are intended for the user who they belong to. For example any message notification will reveal itself to the user if the phone detects a registered face. The message will not appear in the notifications or will not pop out if your phone is temporarily in use by anyone else.
There are some more interesting features in the Honor Magic smartphone that make use of the built-in sensors to identify the environment and act accordingly without the user's command – if pre-configured by the user though. e.g. The Magic will turn on the flashlight when you enter a dark room. Another "My Pocket" feature of Magic Live OS allows the user to swipe up from the bottom edge of the screen to access music, photos, videos and articles and share them online.
Battery and Fast Charging
We have seen a new fast charging technology that Huawei has shipped in the recently announced Mate 9 smartphone – called as SupperCharge that works with 5-gate protection using low voltage and high ampere charging. But with this Honor Magic, Huawei has another thing in charging category.
They now call it as "Huawei Magic Power" charger that works with another fast charging technology and allows the phone to charge up to 40% in 10 minutes whereas a 20 minute charge can fill the battery up to 70% and incredibly half an hour charge leads the phone to stand with 90% battery.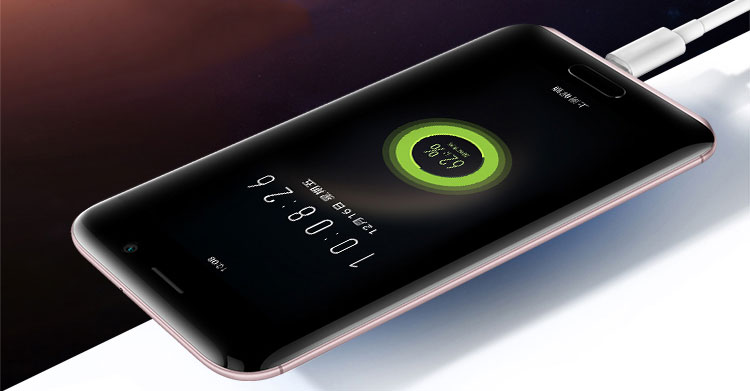 With all that new circuit design for charging, the Chinese manufacturer has built the battery with a special graphite molecular structure that keeps the battery and the phone cool and calm.
Final Remarks
Huawei seems to be so much focused in promoting its sub-brand (aka e-brand) "Honor" with introducing premium design and features. We have seen Honor 8 previously to be one of the most glorious designs ever. With this Magic smartphone in front and various other brilliant designs, we believe Huawei is on par with any other top manufacturers – or let me say it, the Chinese manufacturer has shown even better innovations in designs than others.
While the Honor Magic is only available in China, the phone supports multiple international frequencies (more details). So hope for the phone to reach your region too.
Related: Huawei Glory Magic – Features and Specifications
Price and Availability
Available in only two colors Golden black and Porcelain white, the Huawei Honor Magic costs ¥3699 Chinese Yuan (or ~$530). Or if converting currency in Pakistani rupees, it makes PKR ~56,000. Find more detail about the features of Huawei Honor Magic.
The Honor Magic will go on sale in China with pre-orders starting today, December 16th from regional online retailers such as vmall, jd, tmall. Unfortunately, there is no word if the this magic device will make out of the home country China and will put for sale in other regions as well. We'll need to see that.
We'll really want to hear your opinion about Huawei Honor Magic. Do tell us below in the comment what do you think about this smartphone.
http://techprolonged.com/wp-content/uploads/2016/12/huawei-honor-magic-official-display.jpg
417
800
Khurram Ali
http://techprolonged.com/wp-content/themes/TPRO-Theme/tpro/img/tpro-logo-blue-header.png
Khurram Ali
2016-12-16 22:39:44
2016-12-22 02:54:24
Huawei Honor Magic - Officially Most Fabulous Smartphone Ever