Along with the Stylus 3 LG has introduced another four K-series smartphones in its mid-range lineup set to unveil next year at CES 2017 in Las Vegas.
LG has disclosed that the new mid-range devices will bring features from company's premium flagship smartphones. One of the features is the 120-degree wide angle front facing camera lens and the fingerprint scanner and NFC.
The fingerprint scanner and the wide angle lens on front camera will only be present in LG K10 – Stylus 3 will also be featuring a fingerprint scanner. The K10 is the most powerful smartphone among these four new devices but it stacks up a little below the Stylus 3.
With a 5.3 inch display and 720p resolution, LG K10 is powered by MediaTek chipset MT6750 with a 2GB RAM and a 16GB or 32GB internal storage with expandable memory via microSD card. K10 supports a 5MP front-facing camera with wide-angle lens and a 13MP camera on the back is what has previously been featured in LG's G-series smartphones. It's backed up by a 2800mAh battery.
K8 features a 5 inch display also with 720p HD resolution. It's powered by Snapdragon 412 processor and a 1.5GB RAM. 16GB internal storage with expandable storage via microSD card, the phone is backed up by 2500mAh battery. K8 features 13MP standard and 5MP standard cameras on back and front respectively. K8 also runs Android 7 Nougat.
Related: LG Stylus 3 Introduced, Launching at CES 2017
LG K4 and K3 are powered by Snapdragon 210 along with a 1GB RAM and 8GB internal storage. Both devices support expandable storage via microSD card. K4 supports a 5 inch display and the LG K3 has 4.5 inch display while both serves at FWVGA resolution of 854 x 480. Both the phones runs Android 6 Marshmallow while the K4 has 5MP+5MP cameras on back and front and K3 has 5MP+2MP cameras respectively. Former is backed up by a 2500mAh battery while the latter will only have a 2100mAh battery.
All the phones support 4G/LTE connectivity while the LG K10 and K8 also feature NFC (Near Field Communication.) Prices have not yet been disclosed by the company. Expect them to be revealed on the launch. Find more details below
LG K10 – Features and Specifications
Chipset: MediaTek MT6750 1.5 GHz Octa-Core
Display: 5.3-inch HD In-cell Touch (1280 x 720 / 277ppi)
Memory: 2GB LPDDR3 RAM / 16 or 32GB eMMC ROM / microSD (up to 2TB)
Camera: Front 5MP (Wide) / Rear 13MP (Standard)
Battery: 2,800mAh (removable)
Operating System: Android 7.0 Nougat
Size: 148.7 x 75.3 x 7.9mm
Weight: 142g
Network: LTE / 3G / 2G
Connectivity: Wi-Fi (802.11 b, g, n) / Bluetooth 4.2 / USB 2.0 / NFC
Color: Black / Titan / Gold
Other: Fingerprint Scanner

LG K8 – Features and Specifications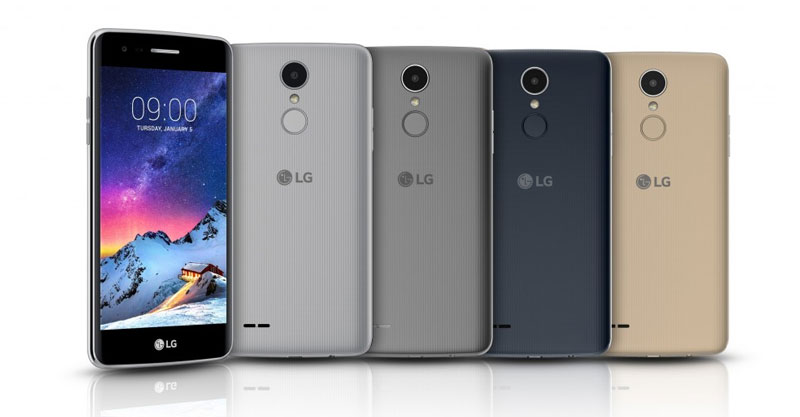 Chipset: Qualcomm Snapdragon 412 (MSM8917) 1.4 Quad-Core
Display: 5.0-inch HD In-cell Touch (1280 x 720 / 294ppi)
Memory: 1.5GB LPDDR3 RAM / 16GB eMMC ROM / microSD (up to 32GB)
Camera: Front 5MP / Rear 13MP
Battery: 2,500mAh (removable)
Operating System: Android 7.0 Nougat
Size: 144.8 x 72.1 x 8.09mm
Weight: 142g
Network: LTE / 3G / 2G
Connectivity: Wi-Fi (802.11 b, g, n) / Bluetooth 4.2 / USB 2.0 / NFC
Color: Silver / Titan / Dark Blue / Gold
LG K4 – Features and Specifications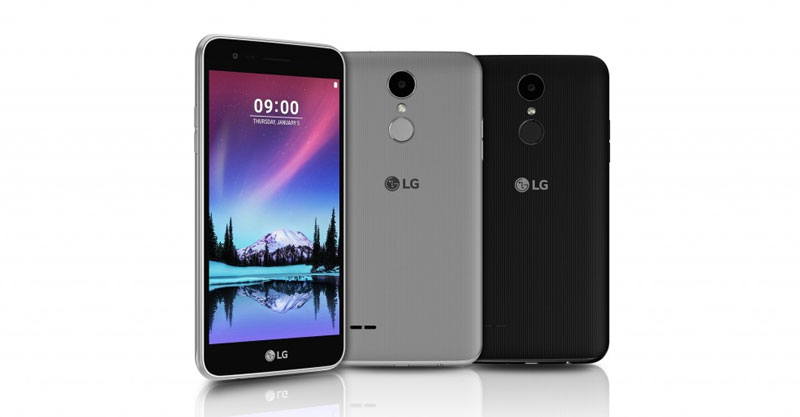 Chipset: Qualcomm Snapdragon 210 (MSM8909) 1.1GHz Quad-Core
Display: 5.0-inch FWVGA In-cell Touch (854 x 480 / 196ppi)
Memory: 1GB LPDDR3 RAM / 8GB eMMC ROM / microSD (up to 32GB)
Camera: Front 5MP / Rear 5MP
Battery: 2,500mAh (removable)
Operating System: Android 6.0.1 Marshmallow
Size: 144.76 x 72.6 x 7.9mm
Weight: 135g
Network: LTE / 3G / 2G
Connectivity: Wi-Fi (802.11 b, g, n) / Bluetooth 4.1 / USB 2.0
Color: Titan / Black
LG K3 – Features and Specifications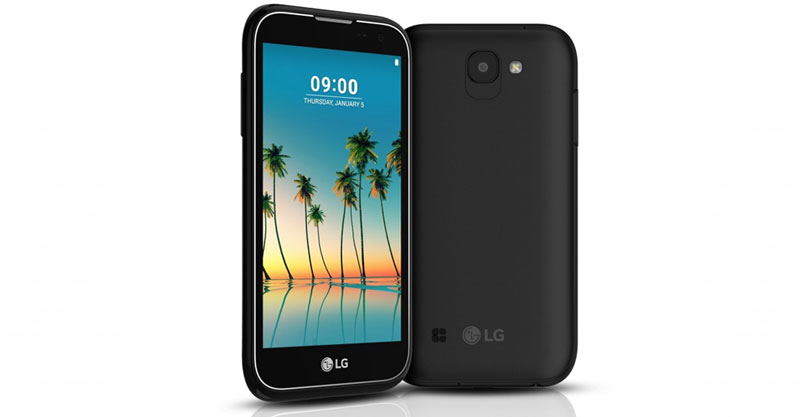 Chipset: Qualcomm Snapdragon 210 (MSM8909) 1.1GHz Quad-Core
Display: 4.5-inch FWVGA On-cell Touch (854 x 480 / 218ppi)
Memory: 1GB LPDDR3 RAM / 8GB eMMC ROM / microSD (up to 32GB)
Camera: Front 2MP / Rear 5MP
Battery: 2,100mAh (removable)
Operating System: Android 6.0.1 Marshmallow
Size: 133.9 x 69.75 x 9.44mm
Weight: 132g
Network: LTE / 3G / 2G
Connectivity: Wi-Fi (802.11 b, g, n) / Bluetooth 4.1 / USB 2.0
Color: Black
http://techprolonged.com/wp-content/uploads/2016/12/LG-K10-Smartphone-2017.jpg
417
800
Rehan Rasheed
http://techprolonged.com/wp-content/themes/TPRO-Theme/tpro/img/tpro-logo-blue-header.png
Rehan Rasheed
2016-12-22 19:38:05
2016-12-23 04:31:02
LG K10, K8, K4, and K3 mid-range smartphones introduced, available next year