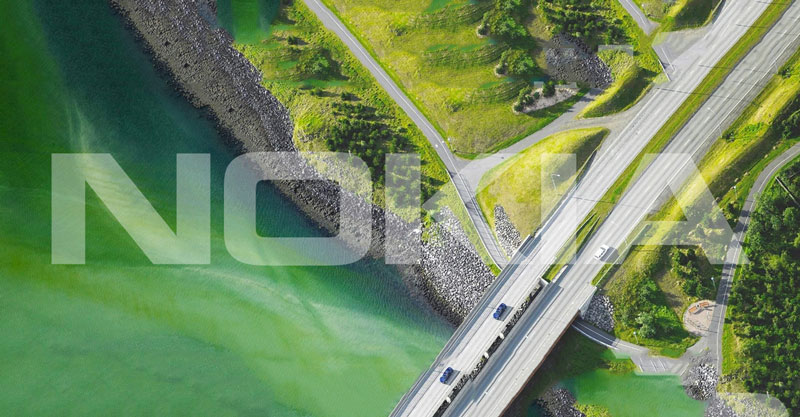 Nokia, within the day after publicly announcing that it was suing Apple for infringing 32 of its patents, has now expanded the scope of the lawsuits against the fruit company to cover 40 patents across 11 countries, which were only limited to U.S. and Germany in the initial stage.
In a statement, issued sooner after the initial one, Nokia has expanded the scope of the the suit it has filed against Apple. In addition to filing for 32 patents in the U.S. and Germany, the Finnish firm has filed suit covering additional patents in Finland, UK, Italy, Sweden, Spain, Netherlands, France, Hong Kong and Japan.
"Through our sustained investment in research and development, Nokia has created or contributed to many of the fundamental technologies used in today's mobile devices, including Apple products. After several years of negotiations trying to reach agreement to cover Apple's use of these patents, we are now taking action to defend our rights." — said Ilkka Rahnasto, head of Patent Business at Nokia.
With the initial lawsuits against Apple, Nokia is believed to have retaliated with their own litigation right after when Apple accused Nokia of becoming a "patent troll" since the Finnish technology giant sold out its phone business to Microsoft. Apple accused Nokia of having conspired with the patent assertion entities like Acacia and CIPM who have sued Apple multiple times before Apple thought to sue the entities and indirectly tried to involve Nokia while accusing the firm.
Not having responded directly to the suite Apple is filing, Nokia first announced about a number of patents which Apple was infringing and has declined subsequent offers to license its patented technologies. Hence Nokia went on with filing lawsuit to protect the technologies it has invested in research and development.
There is a need to mention that Apple and Nokia previously have gone into legal battles for patent infringements in 2009 and 2010 which later settled in 2011 with the agreement between the two firms as Apple will be paying royalties for the Nokia-patented technologies used in their products.
http://techprolonged.com/wp-content/uploads/2016/12/nokia-featured-og.jpg
417
800
Noaman Rasheed
http://techprolonged.com/wp-content/themes/TPRO-Theme/tpro/img/tpro-logo-blue-header.png
Noaman Rasheed
2016-12-22 22:31:17
2016-12-23 02:22:58
Nokia expands lawsuits against Apple, covers 40 patents across 11 countries