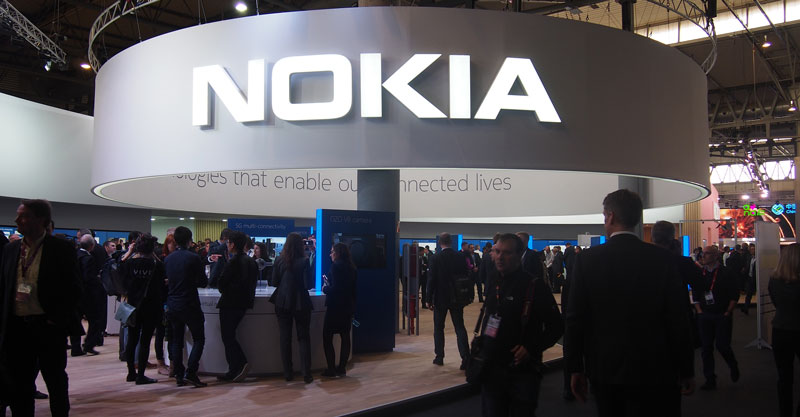 Since a couple of years when Nokia was all busy doing several other things in the technology after giving up its phone business to Microsoft, the smartphone industry has been rapidly moving. Now when Nokia – once a leader in phone manufacturing , is getting back to business, they really seem to have the world know about their come-back and have already started a patent war to get control of everything they have invented or innovated.
Nokia Corporation has said that it had filed a number of lawsuits against the famous iPhone makers Apple for violating 32 of its patents that mostly include Nokia's own but at least one of them is transferred from Alcatel-Lucent Technologies after the acquisition.
Nokia's lawsuits cover patents regarding technologies that include for displays, user interfaces, software, antennas, chipsets and video coding. The lawsuit is filed in courts of Dusseldorf, Mannheim and Munich, Germany and in US it's filed in Eastern District of Texas – the one which is known to be favorable by the actual patent owners when filing lawsuits.
More like it's a real quick response to Apple which yesterday filed lawsuit against PAEs alleging them to have conspired with Nokia to diffuse and abuse Apple and other firms to seek revenue from patent infringement claims.
Nokia has also disclosed in the statement that Apple has declined subsequent offers to license other of its patented technologies. "Since agreeing a license covering some patents from the Nokia Technologies portfolio in 2011, Apple has declined subsequent offers made by Nokia to license other of its patented inventions which are used by many of Apple's products," Nokia said in a statement.
This legal action by Nokia once again started a dispute which appeared to have settled five years ago when both the companies were firing back with a wave of lawsuits against each other with wins and losses on the both sides.
After having its handset business with all its assets and the factories sold to Microsoft over two years ago, Nokia Corp. has settled with its telecom and networking equipment business but also has taken care of tremendous portfolio of patents they have acquired since decades for mobile technologies. There is no doubt that Nokia really wants to get what it owns and license in a proper way to get revenue of their technologies if used by third parties.
Along side, Nokia has once again licensed its brand name for 10 years to HMD to use for mobile and smart devices including low-end feature phones and Android powered smartphones coming slotted to come next year.
http://techprolonged.com/wp-content/uploads/2016/11/nokia-mwc.jpg
417
800
Noaman Rasheed
http://techprolonged.com/wp-content/themes/TPRO-Theme/tpro/img/tpro-logo-blue-header.png
Noaman Rasheed
2016-12-22 00:59:23
2016-12-22 18:24:48
Patent War Back Again, as Nokia sues Apple for infringing 32 of its patents