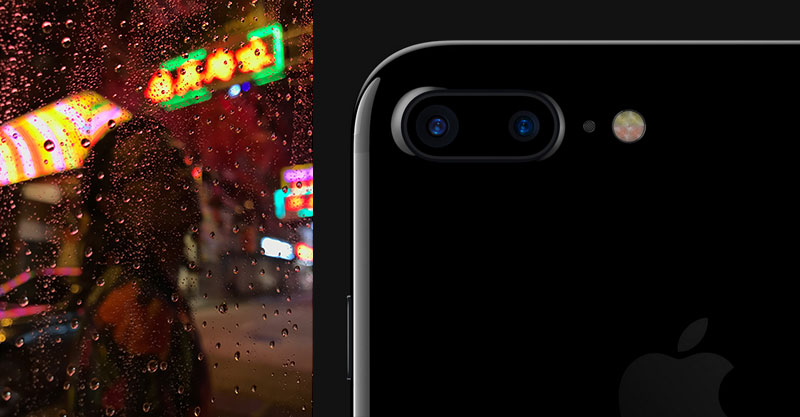 Apple iPhone tops as mostly-used camera in Flickr Community
While the year 2016 is just about to end – like usually companies do, Flickr has also published its stats of the year disclosing most popular devices the photos were taken and uploaded from as well as the brands.
Flicker has seen the dominance of smartphone cameras to be consumers' choice over DSLR and point & shoot cameras when uploading photos to the community. In fact smartphones have been seen increasingly adapted for day-to-day camera usability where DSLR and other cameras have shown decline over the past years.
With 48% of photos uploaded to Flickr, smartphones gained 9% increase from last year and interestingly 47% were taken using the iPhone alone. Flickr has recorded iPhone 5s, iPhone 6 and iPhone 6s to be most popular devices among its users.
On the other hand, photos from DSLR dropped in the community to only 25% in 2016 which were 31% of the total last year. Point and Shoot cameras also dropped to 21% from 25% however Mirrorless cameras remained at 3% of the total.
While maintaining its footprints in the community, Apple's devices stay at top of the list, Canon comes as second largest brand used by the Flickr users with 24% and Nikon at the third place with 18% of the photos in the community this year.
In another point noticed by Flickr, Canon 5D Mark III and 5D Mark II were the only non-Apple branded cameras that were present in top 10 list. This statement conflicts with the actual data present on Flickr, see breakdown of cameras/devices below
Well this doesn't actually tells the mostly used cameras among users as it's just about users who have the option to instantly upload the photos right after they take it. So of course smartphones' dominance is not so surprising.
Top 5 Cameras (smartphone/DSLR/P&S) over last year
Apple iPhone 6
Apple iPhone 6s
Apple iPhone 5s
Samsung Galaxy S6
Apple iPhone 6 Plus
Top 5 Camera Brands over last year
Apple – iPhone 6, iPhone 6s, iPhone 5s
Samsung – Galaxy S6, Galaxy S5, Galaxy S7
Canon – 5D Mark III (dslr), 6D (dslr), 5D Mark II (dslr)
Nikon – D7100 (dslr), D750 (dslr), D7000 (dslr)
Sony – Xperia Z3, A6000 (mirrorless), Xperia Z5
http://techprolonged.com/wp-content/uploads/2016/11-12/iphone-7-camera.jpg
417
800
Noaman Rasheed
http://techprolonged.com/wp-content/themes/TPRO-Theme/tpro/img/tpro-logo-blue-header.png
Noaman Rasheed
2016-12-07 00:07:28
2016-12-21 02:37:38
Smartphone Cameras dominate on Flickr, iPhone remains at top