Google introduced RAISR – Rapid and Accurate Image Super-Resolution last year to enhance and upscale low-resolution images in great way. The technique uses machine learning to produce improved or better quality versions of the photos with lower-resolution.
According to more a recent announcement, Google has now implemented the technology on its Google+ and Android platforms. The major intention of the search giant behind RAISR was to reduce bandwidth requirements when publishing or viewing better quality images online, more specifically on mobile data.
"Traditionally, viewing images at high resolution has also meant using lots of bandwidth, leading to slower loading speeds and higher data costs. For many folks, especially those where data is pricey or the internet is spotty, this is a significant concern." – Google writes on a blog post.
Google claims that by the use of RAISR, they have been able to use up to 75 percent less bandwidth per image, to display some of the large images on Google+. With RAISR at job, the users are able to view images almost exactly as they need to be seen.
Google has only started to roll out RAISR for high-resolution images when they appear in Google+ streams of a subset of Android devices. Google has already been applying the technology to more than 1 billion images per week, resulting in total bandwidth reduction by about a third at the users' side.
According to Google's plans, the RAISR technology will be rolling out more broadly benefiting Google+ users with their bandwidth consumption.
Checkout some of the samples provide by Google back in November.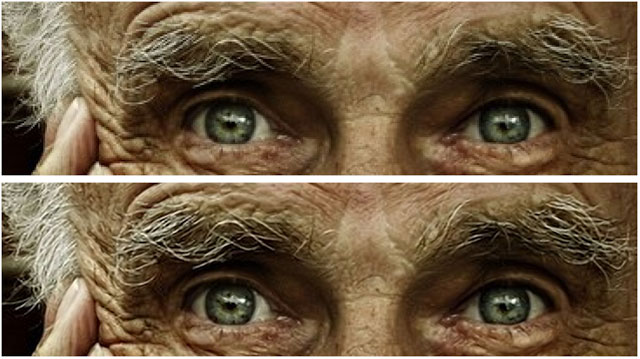 Top: Original, Bottom: RAISR super-resolved 2x. Original image from Andrzej Dragan.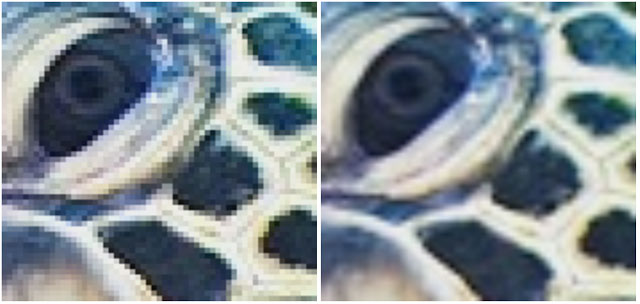 Left: Low-res original, Right: simple (bicubic) upsampled version (2x). Image Credit: Masa Ushioda/Seapics/Solent News
http://techprolonged.com/wp-content/uploads/2017/01/Google-RAISR-Image-Upscaling.jpg
417
800
KA
http://techprolonged.com/wp-content/themes/TPRO-Theme/tpro/img/tpro-logo-blue-header.png
KA
2017-01-12 22:36:48
2017-01-14 04:18:09
Google's RAISR, Smart Image Upscaling comes to Google+ on Android