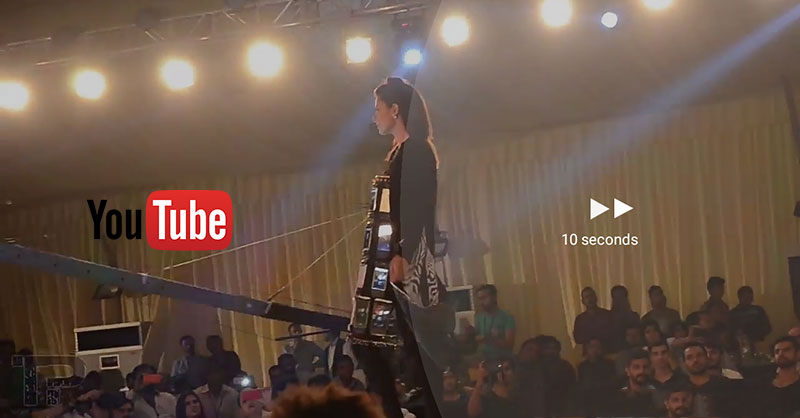 YouTube mobile app now allows to go 10 seconds ahead or back by double-tapping
If anyone is like me out there, they sure would have found it troublesome to fast forward or rewind videos on YouTube on their smartphones fiddling on the seekbar. I literally have tried many times swiping back and forth on the screen while the video was playing thinking if it was on VLC player but ended up with no response.
Well, it's not swipe gesture but YouTube has implemented a feature to serve the purpose. Double-tap on the right side of the video to fast-forward or double-tap on the left side to fast rewind the video playback.
The video jumps ahead or back respectively by 10 seconds only. For further seeking, you can do multiple double-taps. Standalone players like VLC which support swipe gestures are much better if you compare as you can swipe shorter or longer to seek for a few seconds up to over 1 minutes in just one action.
Reports have suggested that the double-tap feature on YouTube only works in landscape (or full-screen) mode but it works either way in portrait mode as well.
The feature was not announced officially, however it's started rolling out so if your YouTube app doesn't have the feature, you can update the app from App Store or Google Play for your respective iOS or Android devices.
As no official announcement was made by Google, it's believed that the feature came along with the recent app update last week and later reported by a reddit user who shared the experience.
http://techprolonged.com/wp-content/uploads/2017/02/youtube-fast-forward-landscape.jpg
418
800
Rehan Rasheed
http://techprolonged.com/wp-content/themes/TPRO-Theme/tpro/img/tpro-logo-blue-header.png
Rehan Rasheed
2017-02-04 03:12:30
2017-02-06 04:21:44
Double-Tap to fast forward or rewind YouTube Videos on Android and iOS