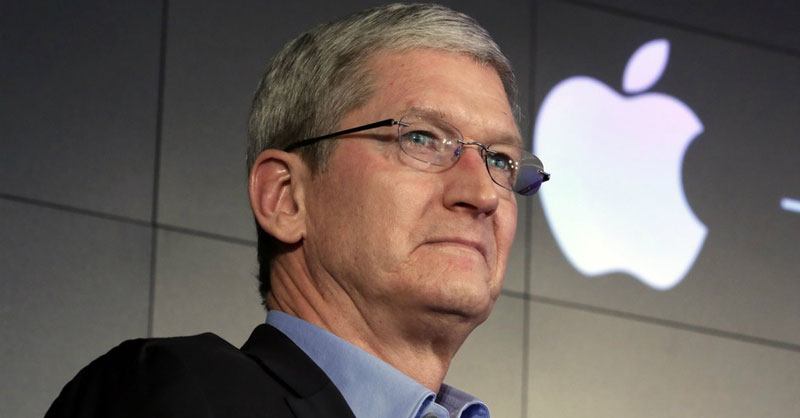 Many of the loop holes are already patched, Apple says
Only a few hours ago, leaked data by WikiLeaks revealed that the CIA, US intelligence agency, is hacking into iPhones, Android smartphones and other connected devices. In fact a specialized unit in agency's Center for Cyber Intelligence is devoted to target iPhone devices.
The WikiLeaks also revealed that CIA had lost control of the majority of its hacking tools including malware, viruses, trojans, weaponized "zero day" exploits.
Apple seemed to be active, so they quickly issued a statement on the matter. The company said, while it's working to fix those exploits, many of them have already been fixed in the latest iOS version.
Kis Leswing, a reported at the Business Insider, posted the statement that Apple is deeply committed to safeguarding the security and privacy of its customers.
Apple is deeply committed to safeguarding our customers' privacy and security. The technology built into today's iPhone represents the best data security available to consumers, and we're constantly working to keep it that way. Our products and software are designed to quickly get security updates into the hands of our customers, with nearly 80 percent of users running the latest version of our operating system. While our initial analysis indicates that many of the issues leaked today were already patched in the latest iOS, we will continue work to rapidly address any identified vulnerabilities. We always urge customers to download the latest iOS to make sure they have the most recent security updates.
In a recent leaked data, WikiLeaks claimed that "despite the fact of iPhone's only market share of 14.5%, a specialized unit CIA's focuses on the smartphone. And it may be explained by its popularity among social, political, diplomatic and business individuals. However a small unit in CIA targets Android platform that holds the majority of market share. "Year Zero" shows that CIA had 24 "weaponized" Android "zero days" last year."
Code-named "Vault 7", only the first part of the series (more to come as WikiLeaks claims) is said to be the largest ever publication of any confidential information leaked by WikiLeaks till today. It's "Year Zero" – the first part that comprises over 8000 documents, revealed files from an isolated, high-end network inside CIA's Center for Cyber Intelligence, in Virginia.
http://techprolonged.com/wp-content/uploads/2017/03/Tim-Cook.jpg
418
800
Zohaib Butt
http://techprolonged.com/wp-content/themes/TPRO-Theme/tpro/img/tpro-logo-blue-header.png
Zohaib Butt
2017-03-08 18:56:11
2017-03-09 05:27:14
Apple is already set to fix exploits revealed by WikiLeaks' CIA documents