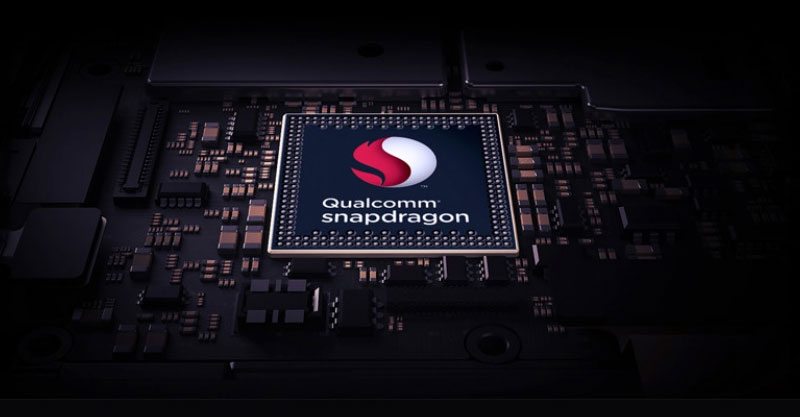 Says "Moving beyond processors to platform"
After around a decade since the launch of the Snapdragon brand name, the dominant chip maker — Qualcomm has announced that it's no more a "processor". Instead it's a platform now — the Snapdragon Platform.
From now-on, Qualcomm will be referring to – what was previously said to be a Snapdragon processor – as a "Snapdragon Mobile Platform". For extant, only premium mobile platforms will carry the "Snapdragon" brand name. However the low-end of its product lineup, formerly Snapdragon 200 series will no more be a part of the Snapdragon family. It will simply carry the Qualcomm brand name – "Qualcomm Mobile".
It's pretty much common that companies use to switch their brand names but switching terminology like this is something new. Qualcomm has a reason to tell why they will use "platform" as the term, instead of a "processor" – and that is actually acceptable.
Qualcomm emphasizes that its hardware is more than just a CPU. It is a set of various components that include a CPU, a GPU, a DSP, a modem, RF transceivers, Quick Charge, Audio, WiFi, Touch controllers, fingerprint.
For decades, the semiconductor industry has used the term "processor" to mean the component that powers the most advanced devices. It's a word that Qualcomm Technologies has embraced over the years with our Snapdragon brand, or as we say — our Qualcomm Snapdragon processor. But the word is an inadequate representation of what the technology actually is, and the solutions that tens of thousands of Qualcomm Technologies innovators have worked on.

In truth, Snapdragon is more than a single component, a piece of silicon, or what many would misinterpret as the CPU; it's an anthology of technology, comprising hardware, software, and services that are not fully captured in a word like "processor." That is why Qualcomm Technologies is refining our terminology by referring to Snapdragon as a "platform" instead of a processor.
Well, it's cool that they finally felt what they used to call as simply a processor for years, is actually more than this. But the term "platform", generally is more common to associate with software and operating systems, rather than to use with hardware. Qualcomm may also use the term "platform" to feature their System-on-Chip along with the accompanying software and drivers to run on a particular system.
Qualcomm believes that people will eventually understand what their move means in following years. We'll see if this approach will not create confusion when used among publications.
You can read more by going through the source links below.
http://techprolonged.com/wp-content/uploads/2016/12/qualcomm-snapdragon.jpg
417
800
Rehan Rasheed
http://techprolonged.com/wp-content/themes/TPRO-Theme/tpro/img/tpro-logo-blue-header.png
Rehan Rasheed
2017-03-17 00:49:19
2017-03-22 03:26:31
Qualcomm's Snapdragon is now a "Platform", instead of a "Processor"