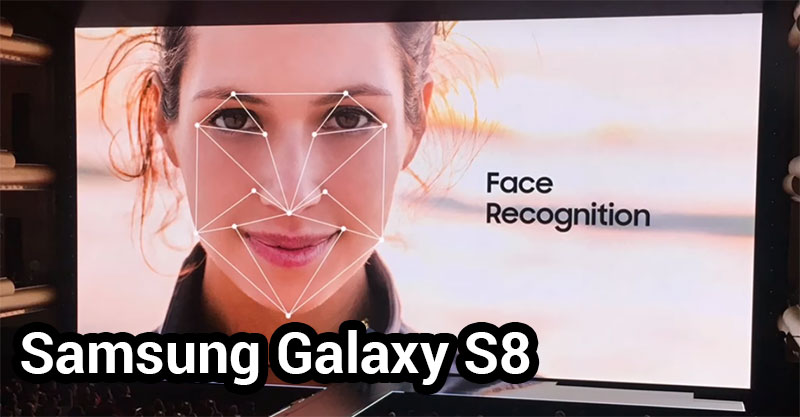 Oops! How long will it take for Samsung to update the feature?
Samsung launched its latest flagship smartphone Galaxy S8 recently but sooner after one of its best features got fooled. The new addition into biometrics – facial recognition needed just a photograph of the authenticated individual to unlock the phone.
If you remember, five years ago Google's Face Unlock was bypassed using the same technique which later was secured. Google later required the authenticated person blink for once to pass through. However this feature was later obsoleted and was not present on Android devices until Galaxy S8.
Sadly, Samsung couldn't provide the secure facial recognition after having a bad example already in place. As demoed in a video posted by an attendee of Samsung's Unpacked event in New York City, only a selfie from another phone was needed to unlock the Galaxy S8. He tried a few times by facing his phone iwth his face on screen towards a locked Galaxy S8 when the S8 suddenly unlocked itself.
See for yourself!
Arstechnica, on the other hand, provided Samsung's narrative on the issue. It seems that Samsung doesn't have any plans to solve the issue but has to tell that the feature would only be used to unlock the screen of Galaxy S8. It won't authorize Samsung Pay purchases or even couldn't open secure folders. For those secure activities users will require to use iris scanner or the fingerprint scanner.
Samsung's remarks:
The Galaxy S8 provides various levels of biometric authentication, with the highest level of authentication from the iris scanner and fingerprint reader. In addition, the Galaxy S8 provides users with multiple options to unlock their phones through both biometric security options, and convenient options such as swipe and facial recognition. It is important to reiterate that facial recognition, while convenient, can only be used for opening your Galaxy S8 and currently cannot be used to authenticate access to Samsung Pay or Secure Folder.
http://techprolonged.com/wp-content/uploads/2017/03/galaxy-s8-facial-recognition.jpg
417
800
Noaman Rasheed
http://techprolonged.com/wp-content/themes/TPRO-Theme/tpro/img/tpro-logo-blue-header.png
Noaman Rasheed
2017-03-31 00:32:56
2017-04-02 00:07:14
Samsung Galaxy S8's Facial Recognition can be fooled by a Photo