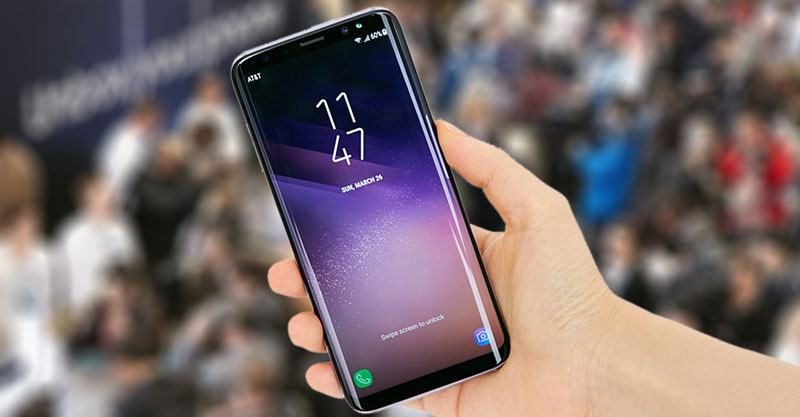 Following the best display of its own predecessor, Galaxy S8 takes the label this year, as it earns the highest ever A+ grade from the experts at DisplayMate. "The Best Performing Smartphone Display that we have ever tested" — state the experts.
If you have followed Galaxy S8's display which is named and marketed as an "Infinity Display", you might have been told about its features how do they work. Or how the screen blends into almost bezel-less frame with its dual and rounder edges. But it's not really something that is used to measure a display quality. Instead, the important factors are the screen's brightness, its color accuracy, it's contrast ratio – and sure the power consumption.
While the experts at DisplayMate denote those visual size and curves of the display, they also put the display under their expert tools to measure the important factors – brightness, color etc. In addition to the largest display resolution with the only tallest aspect ratio, Galaxy S8's display achieve a record smartphone brightness of 1,000 nits – as tested by DM.
The Infinity Display on Galaxy S8 also achieve native color gamut with 113% DCI-P3 when viewed under high ambient light (e.g. bright sunlight outdoors). The flagship phone from Samsung is the first to be "certified by the UHD Alliance for Mobile HDR Premium, which allows the Galaxy S8 to play the same 4K High Dynamic Range content for 4K UHD Premium TVs"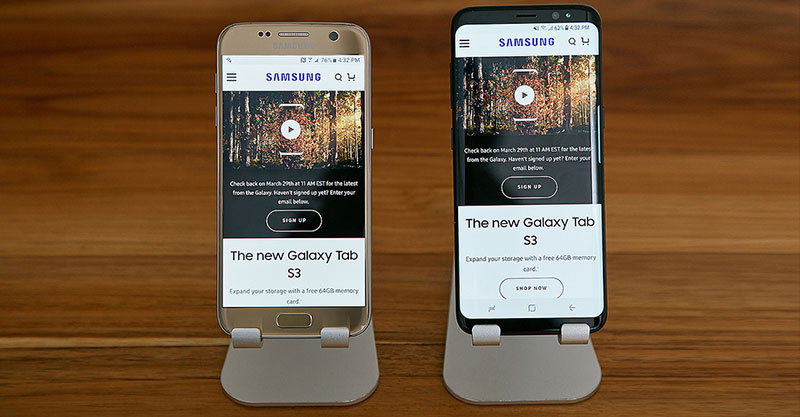 DisplayMate lists the following characteristics from the Galaxy S8's Infinity Display.
Galaxy S8 Display Features
With 3K or Quad HD+ higher resolution of 2960 x 1440 serving at 570 PPI, the 5.8 inch edge-to-edge display covers most of the front screen that is 18% larger than the Galaxy S7.
A new display form factor with a taller height to width aspect ratio of 18.5:9 (2.05), instead of traditional 16:9 (1.78)
A new full 100% DCI-P3 Color Gamut and Digital Cinema mode that is also used for 4K Ultra HD TVs. The DCI-P3 Gamut is 26 percent larger than the Rec.709 Gamut that is used in 2K Full HD TVs.
Larger Native Color Gamut with 113% DCI-P3 for better displayed Colors in High Ambient Light.
It's the first Smartphone to be certified by the UHD Alliance for Mobile HDR Premium, which allows it to play all 4K HDR content produced for 4K UHD Premium TVs.
The Galaxy S8 has 5% to 19% Higher Screen Brightness, plus a record Peak Brightness of over 1,000 nits.
New front and back Dual Ambient Light Sensors for significantly improved Automatic Brightness settings.
A new Night Mode with a Blue Light Filter that allows the user to adjust and reduce the amount of blue light from the display for better night viewing and improved sleep.
You can learn even more about how DisplayMate evaluates displays at the source below.
http://techprolonged.com/wp-content/uploads/2017/04/galaxy-s8-display-label.jpg
417
800
KA
http://techprolonged.com/wp-content/themes/TPRO-Theme/tpro/img/tpro-logo-blue-header.png
KA
2017-04-05 00:17:00
2017-04-05 21:41:30
Galaxy S8's "Infinity Display" becomes best with A+ Grade from DisplayMate