SK Hynix has announced world's fastest 2Znm 8Gb (Gigabit) GDDR6 . The new DRAM devices for graphics cards have capacity of 8 Gb and operates with an I/O data rate of 16 Gbps per pin. The company plans to mass produce the GDDR6 chip for graphics cards by early 2018.
The new DDR6 DRAM claimed to be faster than the GDDR5 and last year's GDDR5X – a customized format by Micron. "GDDR6 is a next generation graphics solution under development of standards at JEDEC, which runs twice as fast as GDDR5 having 10% lower operation voltage."
The South Korean chip maker has already started collaborating with high-end graphics card manufacturers to manage the mass production of the new GDDR6 DRAM.
If look at a few years back, GDDR5 has been used for high-end graphics cards for around seven years, since 2008. Since then, it has also been improved by increasing data rate from 3.6 Gbps to 9 Gbps. However, in the same time span, its per chip capacities increased from only 512 Mb to as huge as 8 Gb.
Further examining the market adaption of Micron's GDDR5 memory, NVIDIA didn't adapt it until February 2017 with the launch of GeForce GTX 1080 with 11 Gbps. it appears, GDDR6 will be used for high-end graphics cards by the end of 2018.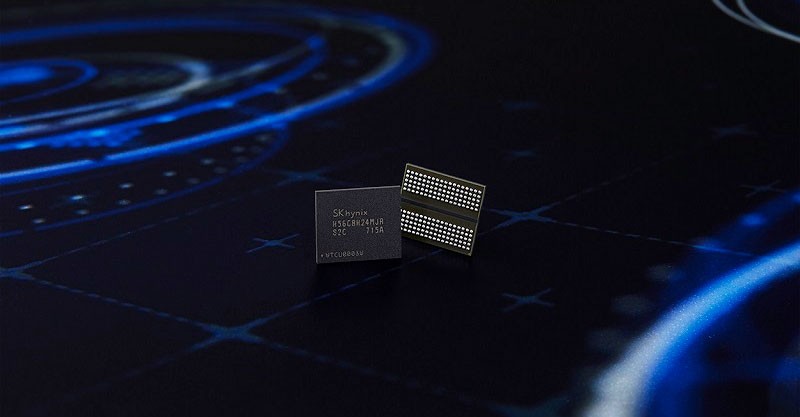 "GDDR6 is regarded as one of necessary memory solutions in growing industries such as AI(Artificial Intelligence), VR(Virtual Reality), self-driving cars, and high-definition displays over 4K to support their visualization. According to Gartner, average graphics DRAM density in graphics cards is to be 2.2GB this year and 4.1GB in 2021 with CAGR of 17%."
The company has not disclosed any technical details other than noting that its new GDDR6 memory will allow a high-end graphics card with 348-bit memory bus to process up to 768 GB (Gigabytes) per second. SK Hynix hasn't disclosed even the GPU vendors that it has partnered with.
http://techprolonged.com/wp-content/uploads/2017/04/sk-hynix-gddr6-dram-for-graphics-card.jpg
416
800
Noaman Rasheed
http://techprolonged.com/wp-content/themes/TPRO-Theme/tpro/img/tpro-logo-blue-header.png
Noaman Rasheed
2017-04-25 13:22:02
2017-05-01 15:13:06
SK Hynix introduced world's fastest 8Gb GDDR6 DRAM for Graphics Cards, to ship by early 2018