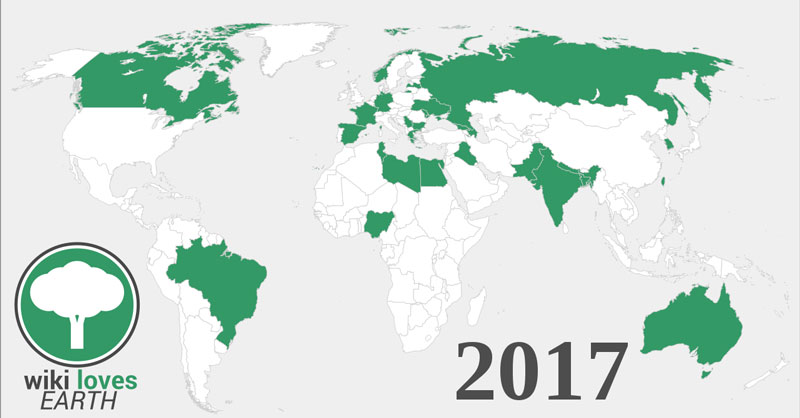 Submit the Natural Sites, Heritage and Monuments of Pakistan to Show its Beauty to Outer World
The fourth international photo contest – Wiki Loves Earth 2017, has started today with 29 countries including Pakistan. The contest has already stared in Pakistan along with a few others while in some nations it's yet to start next month.
The contest period lasts for a month and the interested photographers can participated by going through their respective regional page. However for photographers in Pakistan can submit their photos here. You must have a Wikipedia account to proceed with uploading photos for the contest. You can make one easily though.
Things to Consider
Considering you will be submitting license free images, they must not have watermarks, copyright symbols and time stamps. In case of any overlaying text, image or logo watermark above the actual contesting image, your submission will be disqualified.
You must be the owner of the photo you submit, means it must be the original photograph taken by you. Please make sure that you do not upload someone else's photos. "Contestants as well entries that constitute copyright infringement will be disqualified."
About – Wiki Loves Earth
Wiki Loves Earth is a photo contest of the natural monuments, where participants picture protected areas and upload their photos to Wikimedia Commons. The goal of the project is, on one hand, to picture under a free license as many natural monuments and protected areas as possible, on the other hand, to contribute to nature protection by raising public awareness.
After years of successful organisation of Wiki Loves Monuments there was an idea of a similar contest for natural monuments. The idea of Wiki Loves Earth was born in April 2012 during a discussion at Wikimedia Conference. The idea was realised for the first time in Ukraine, where the contest was held from 15 April to 15 May 2013. Wiki Loves Earth became international in 2014 with 16 participating countries from four continents, and expanded its geography in 2015 with 26 participating countries.
http://techprolonged.com/wp-content/uploads/2017/05/wiki-loves-earth-pakistan.jpg
418
800
KA
http://techprolonged.com/wp-content/themes/TPRO-Theme/tpro/img/tpro-logo-blue-header.png
KA
2017-05-01 02:41:09
2017-05-01 17:14:25
Wiki Loves Earth Pakistan 2017 - International Photo Contest Kicks in