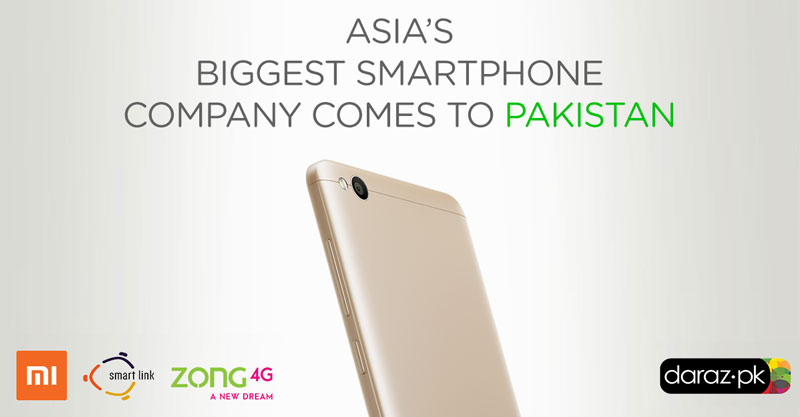 Zong (CMPak) and Chinese smartphone brand — Xiaomi, have joined…
http://techprolonged.com/wp-content/uploads/2017/02/daraz-pk-xiaomi-teaser-pakistan.jpg
417
800
TPRO TEAM
http://techprolonged.com/wp-content/themes/TPRO-Theme/tpro/img/tpro-logo-blue-header.png
TPRO TEAM
2017-02-17 13:31:49
2017-02-17 15:34:20
Xiaomi devices will be available at Zong Customer Centers, once launched in Pakistan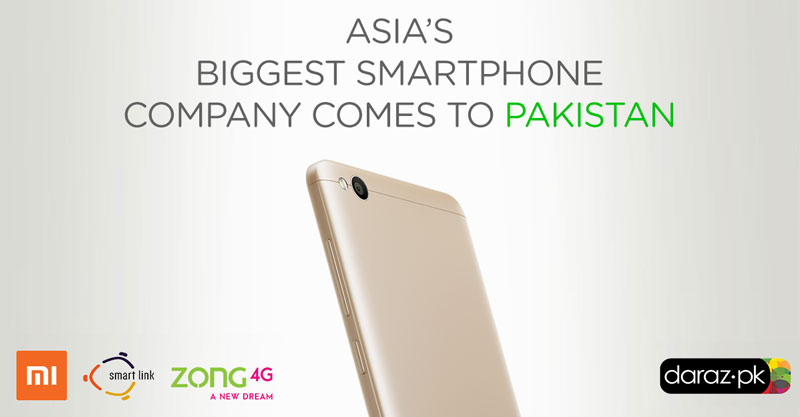 On their facebook fan page, the online retailer — daraz[dot]pk has started teasing about the Xiaomi smartphones official availability in the country.
http://techprolonged.com/wp-content/uploads/2017/02/daraz-pk-xiaomi-teaser-pakistan.jpg
417
800
Rehan Rasheed
http://techprolonged.com/wp-content/themes/TPRO-Theme/tpro/img/tpro-logo-blue-header.png
Rehan Rasheed
2017-02-15 00:16:46
2017-02-15 13:39:02
Daraz.pk started teasing with Xiaomi Smartphones in Pakistan
Finally, the Xiaomi handsets are now reportedly launching in the country in coming weeks by Smartlink Technologies. Expected on February 20th.
http://techprolonged.com/wp-content/uploads/2017/01/xiaomi-mi-store.jpg
417
800
Zohaib Butt
http://techprolonged.com/wp-content/themes/TPRO-Theme/tpro/img/tpro-logo-blue-header.png
Zohaib Butt
2017-02-10 21:07:53
2017-02-11 13:52:07
Xiaomi launching in Pakistan on Feb 20th - Smartlink Technologies
In addition to Mi Note 2, Xiaomi launched another - Mi Mix smartphone…
http://techprolonged.com/wp-content/uploads/2016/10/xiaomi-mi-mix-6.jpg
417
800
Noaman Rasheed
http://techprolonged.com/wp-content/themes/TPRO-Theme/tpro/img/tpro-logo-blue-header.png
Noaman Rasheed
2016-10-25 17:16:47
2016-10-25 22:07:04
Xiaomi Mi Mix - A Concept Phone Goes Real with Borderless Display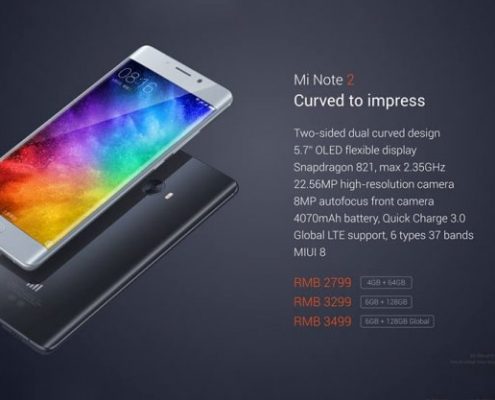 Xiaomi has launched Mi Note 2 which has most of the features…
http://techprolonged.com/wp-content/uploads/2016/10/xiaomi-mi-note-1.jpg
417
800
Noaman Rasheed
http://techprolonged.com/wp-content/themes/TPRO-Theme/tpro/img/tpro-logo-blue-header.png
Noaman Rasheed
2016-10-25 16:02:02
2016-10-25 22:08:37
Xiaomi Mi Note 2 - Official with Snapdragon 821, 3D Curved Glass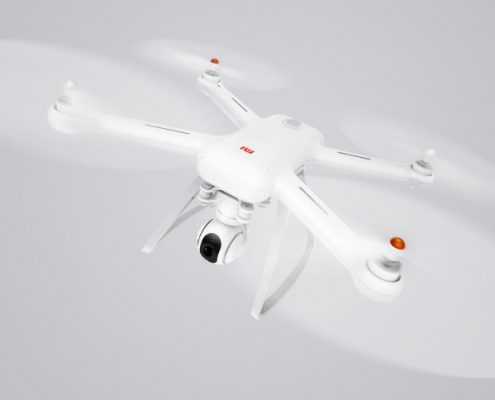 Xiaomi Mi Drones feature 4K and 1080p Aerial Videography With…
http://techprolonged.com/wp-content/uploads/2016/05/xiaomi-mi-drone-3.jpg
484
861
Rehan Rasheed
http://techprolonged.com/wp-content/themes/TPRO-Theme/tpro/img/tpro-logo-blue-header.png
Rehan Rasheed
2016-05-25 17:32:17
2016-05-25 22:51:58
Xiaomi Mi Drone is here to Compete with DJI's Drone World
Chinese smartphone maker Xiaomi has had its best sales day ever and sets a Guinness World Record. The company sold total of 2.11 Million phones within 12 hours and bagged ~$335 Million (2.08 Billion Yuan)
http://techprolonged.com/wp-content/uploads/2015/04/xiaomi-guinness-world-recor.jpg
417
800
Rehan Rasheed
http://techprolonged.com/wp-content/themes/TPRO-Theme/tpro/img/tpro-logo-blue-header.png
Rehan Rasheed
2015-04-09 13:50:23
2015-04-09 17:19:53
Xiaomi breaks its own sales record - Sets the Guinness World Record