Posts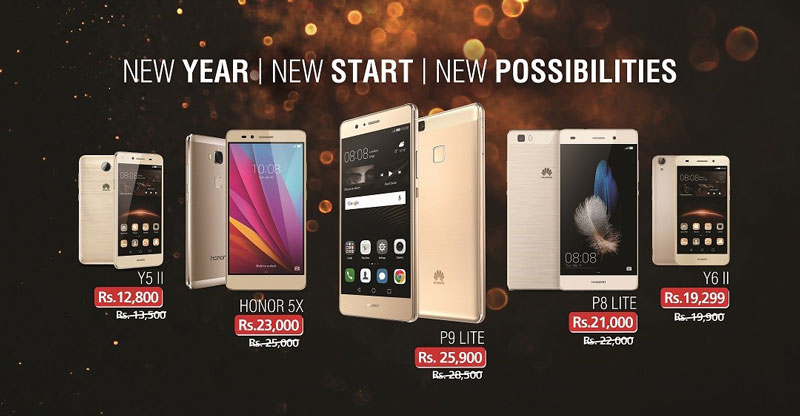 With the new year, Huawei has recently unveiled the new prices…
http://techprolonged.com/wp-content/uploads/2017/01/huawei-phones-price-drop-january-2017.jpg
416
800
Press Release
http://techprolonged.com/wp-content/themes/TPRO-Theme/tpro/img/tpro-logo-blue-header.png
Press Release
2017-01-10 12:53:27
2017-01-10 22:11:39
Huawei reduced prices for Huawei P9 Lite, P8 Lite, Honor 5X, Y6 II LTE, and Y5 II 3G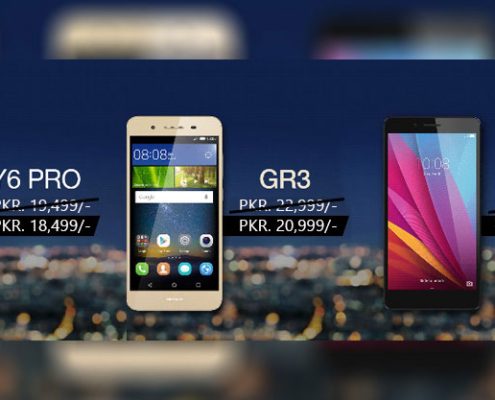 Huawei has cut down prices for its recent mid-range smartphones…
http://techprolonged.com/wp-content/uploads/2016/07/huawei-price-cut-honor-5x-gr3-y6-pro.jpg
417
800
Zohaib Butt
http://techprolonged.com/wp-content/themes/TPRO-Theme/tpro/img/tpro-logo-blue-header.png
Zohaib Butt
2016-07-03 12:13:29
2016-07-04 00:05:00
Huawei again cuts prices for Huawei Y6 Pro, GR3 and Honor 5X in Pakistan
Huawei has cut down prices for their mid-range smartphones to…
http://techprolonged.com/wp-content/uploads/2016/05/huawei-y6-pro-gr3-5x-price-reduced.jpg
417
800
Zohaib Butt
http://techprolonged.com/wp-content/themes/TPRO-Theme/tpro/img/tpro-logo-blue-header.png
Zohaib Butt
2016-05-06 23:54:22
2016-05-07 01:30:25
Huawei Honor 5X, Y6 Pro, GR3, prices cut by up to 11%
Huawei Pakistan, in order to enrich its promotional campaigns…
http://techprolonged.com/wp-content/uploads/2016/03/huawei-atif-aslam.jpg
417
800
Press Release
http://techprolonged.com/wp-content/themes/TPRO-Theme/tpro/img/tpro-logo-blue-header.png
Press Release
2016-03-07 23:13:06
2016-03-08 12:02:45
Huawei Pakistan appoints Atif Aslam as Brand Ambassador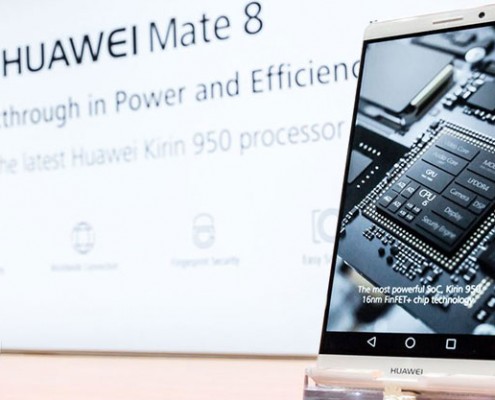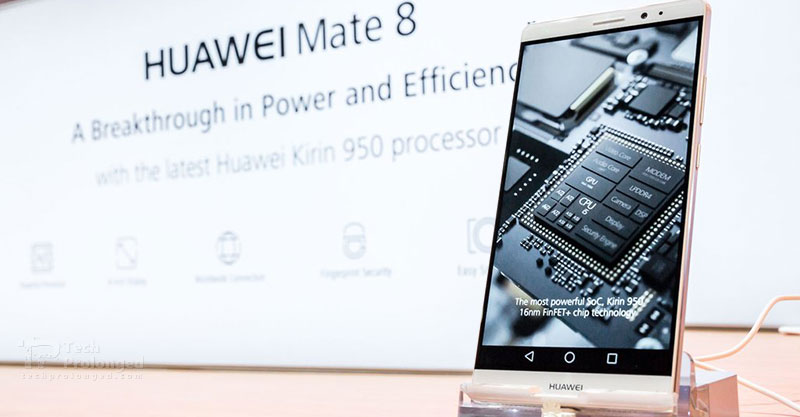 After having launched globally at CES, the flagship Huawei Mate 8 is all set to launch in Pakistan, at the end of the month as reported earlier. Write down the date now, it's January 31st.
http://techprolonged.com/wp-content/uploads/2016/01/huawei-mate-8-wide.jpg
417
800
Noaman Rasheed
http://techprolonged.com/wp-content/themes/TPRO-Theme/tpro/img/tpro-logo-blue-header.png
Noaman Rasheed
2016-01-13 09:10:36
2016-01-16 03:17:04
Huawei Mate 8 set to launch on January 31st in Pakistan - Honor 5x will come along
Huawei Mate 8, after staying in speculations, finally went on sale in China earlier this month. While the high-end smartphone is still in rumors to make its appearance somewhere out of China - more specifically in US in early 2016 as the most recent update suggests that the Mate 8 will appear during the upcoming Consumer Electronic Show.
http://techprolonged.com/wp-content/uploads/2015/12/huawei-mate-8.jpg
417
800
Rehan Rasheed
http://techprolonged.com/wp-content/themes/TPRO-Theme/tpro/img/tpro-logo-blue-header.png
Rehan Rasheed
2015-12-31 01:55:27
2015-12-31 01:57:35
Huawei Mate 8 expected to launch in January, 2016