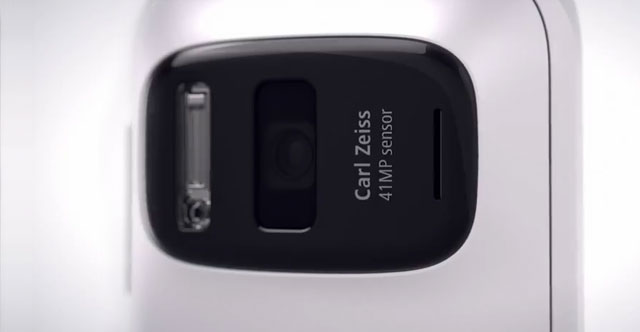 If you have been following Nokia 808 PureView – 41 megapixels camera smartphone from Nokia for quite few months now then you probably would know that when it was announced at MWC 2012 back in February, most (probably everyone) remained mouth opened and wondered if they didn't hear it correctly. But when it was repeated "Yes! 41 Mega Pixels" camera in a smartphone and big images of the the camera phone have started appearing all over the screens, everyone got quite excited to know more about it.
It was really a shocking moment at that time but was surprising enough to make people think in different aspects. For example people thought how can there be that much megapixel digital sensor in just a mobile phone? or if it really is 41MP sensor then how will it perform with just its digital elements without even an optical zoom? What actually is the use of that much mega pixels, to make file sizes of tens of megabytes? Alongside these questions people (specially fans from competitors) started saying that "The Megapixels War is Over" – a new terminology started a few months prior to the announcement of Nokia 808 PureView.
So is the megapixels war really over?
Let me tell you that this terminology that "The Megapixels War is Over" actually followed the fact speculated noticed in this year's International CES (Consumer Electronics Show) that not any new digital point & shoot camera shown up with enhanced and increased megapixels while other elements upgraded. Many of the experts said that of course increasing megapixels over and over again is not needed without implementing them efficiently with the other elements in the camera. We have seen better quality images from older and lesser megapixels combination in old days while in later cameras higher megapixels doesn't really mean their existence in a camera. Companies thought better to mention higher megapixels on their cameras to attract audience which actually did the purpose. But then of course – the higher the megapixels, the higher the megabytes – are consumed for a image file that would decrease the portability of image files for storing or transferring. Going that way without enhancing the image quality is sure not a good bet.
People did shout that the megapixels war is now over when Nokia brought its flagship camera smartphone with 41 megapixels sensor. But, No! the above context of the situation doesn't really mean that the megapixels war is over or higher megapixels are not of any use. They sure do their job in imaging. The problem was the inefficient use of those pixels. To vanish the wrong concept in human brains and to explain, what the 41 megapixels are and how do they work with PureView technology Nokia published a white paper explaining each and every element of the camera equipment used in Nokia 808 PureView. If you are one of those having doubts about higher megapixels you should read this article. And see how the PureView technology uses those 41 megapixels (effective 38 megapixels) to produce a better, sharper, cooler and real image. Effective 38 megapixels on out put images are due to that 41 megapixels overflow the standard optical format area on the sensor while sensor itself can support 41 megapixels.
Why 5MP or 8MP images when 38 megapixels are available?
5 megapixels or 8 megapixels are enough for normal photography unless you need them printed out on big banners. You are not going to shoot for billboards. 808 PureView provides a "PureView Creative Mode" that uses all of the 38 megapixels to produce a 2, 5 or 8 megapixel that at the end is more sharper than most of the P&S compact cameras. The technique is usually referred as "Pixel Binning" or "Pixel Oversampling" in which more than one pixels are used to create a single pure pixel which gives 7 times better detail in a pixel that is made of total 7 pixels. You really need to read the technology behind PureView to understand. Take an overview watching the following video of pixel oversampling.
Can't it shoot at full 38 megapixels?
Even though the software of 808 PureView is designed to give you a "Creative Mode" to shoot sharper and detailed 5 or 8 megapixels pictures, you will have an option to turn off that creative mode and use all those 38 megapixels for shooting at full resolution available. But the negative side of shooting at higher megapixels is that the image file sizes will be as bigger as 10s of megabytes and you will face a delay between shot-to-shot as the system will need to process the file to save on the storage.
What else Nokia 808 PureView serves with?
Well that's also an important question as what other factors of Nokia 808 PureView are making it a smartphone as well as super camera phone. After the camera, one and mostly discussed factor of the phone is its platform. What I noticed in various blogs that the question is not asked, but answered every time when some talks about Nokia 808 PureView. Specially those who literally do not like Nokia or its home grown mobile operating system – "Symbian". Yes! today's most rejected mobile operating system "Symbian" is powering up this massive 41 megapixels sensor in Nokia 808 PureView. It's however a good luck for loyal fans of Symbian. I my self have used Symbian for for years, in fact still own a Nokia N8 along with devices running other platforms. I happily can say that I do not hate Symbian as people do it, it's everyone's different perspective what they want from a smartphone. But sure specifically this camera smartphone has shown it's guts to be liked. Sample photos and comparisons have already been started publishing where no one could say that Nokia 808 PureView lacked this in its major field of concern – the camera.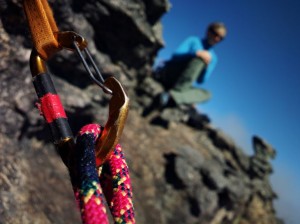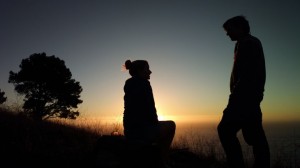 Click here for more sample photos if you haven't seen already.
Also checkout a fashion shoot recently done with Nokia 808 PureView. Also a comparison with HTC One X, iPhone 4S and Panasonic Lumix DMC-LX5. We'll also publish our own tests as soon as we test this wonderful camera phone.
I can also say that people do like the Nokia 808 PureView for its massive and new gen. camera technology but do not prefer it for Symbian – that's the likes of individuals. Rather it's being expected the the Nokia's Lumia series will come with PureView technology sooner or later. As Nokia claims, on consumers interest, they are launching Nokia 808 PureView in United States as well.
And if you wonder "Why Symbian"? then the simple answer is that when the research and development started on PureView, it was 5 years ago when there was no other top platform in existence and specially not Windows Phone. As well there was no partnership between Nokia and Microsoft. So PureView concept and technology needed to be finished on Symbian. Well it's perfect on Symbian, I believe no other platform currently could resist with this massive 41 mega pixel sensor. Checkout "5 years in the making" documentary along with some more photo samples.
SPECIFICATIONS: Other than the camera and the operating system, Nokia 808 PureView has 1.3 GHz processor with dedicated GPU, 512 MB of RAM, 16 GB internal storage with support for up to 48 GB external microSD memory card, 41 megapixel camera sensor for sure with Carl Zeiss optics and powerful Xenon flash that operating range up to 3.5 m with automatic fill-flash, additional LED for video recording, 4" AMOLED ClearBlack display with resolution of 16:9 nHD (640 x 360 pixels) – that's not up to the current era resolutions, we'll see how does the resolution performs on Nokia 808 PureView's 4" display, 2.5 D curved Gorilla glass, BV-4D 1400 mAh high voltage Li-ion battery.
Do read full specifications of Nokia 808 PureView.
Launch Excitements
Nokia 808 PureView was launched this month a little bit later then it was being expected and as it was announced to be. Russia and India were of course the ones of the global where Nokia planned and announced to launch the camera smartphone in the month of May, but a little delay caused it to be launched evenly with other countries. Nokia Pakistan has also held a event A Sneak Preview of Nokia 808 PureView prior to the availability of the smartphone in the stores. Nokia 808 PureView was made available in Pakistan for sale, in fact a day before the launch in India.
If you are still wondering whether Nokia 808 PureView is going to hit the stores in your region, you can check here.
Hope we'll hand have our hands on this most anticipated camera phone soon and give our review about it.
http://techprolonged.com/wp-content/uploads/2014/11/nokia-808-pureview-camera-1.jpg
332
640
Khurram Ali
http://techprolonged.com/wp-content/themes/TPRO-Theme/tpro/img/tpro-logo-blue-header.png
Khurram Ali
2012-06-18 20:47:50
2012-06-19 13:08:52
Nokia 808 PureView - A round-up of Announcement, Previews and then the Launch