In a recent announcement, Google has stated that both the Google Maps and Google Earth have been updated with newer, detailed and higher resolution cloud-free imagery data collected from Landsat 8 satellite making the consumer digital mapping service better than ever.
Google's new image data now contain over 700 trillion pixels of data being the first major update on all of its mapping platforms since 2013. It can be experienced right away on Google Earth or Google Maps as search engine giant has already integrated the new satellite data from NASA and the US Geological Survey.
Landsat program provides access to free and accessible open data – this is a joint program of the USGS and NASA that has been observing the planet Earth since 1972 to the present day and provides scientists with the wealth of vital information on how the world is changing. Hence it's all available to you in Google's Earth Engine.
Landsat 7, launched in April 1999 which had provided the best imagery of that time, unfortunately had some hardware failure in 2003. In result, it caused a substantial loss of image data with diagonal gaps/stripes.
Oklahoma City, OK, in 2000 (left) and 2003 (right)
In 2013, Landsat 8 was launched in to orbit which is currently the newest in NASA's Landsat program. Its Operational Land Imager (aka OLI) provides two new spectral bands, "one tailored especially for detecting cirrus clouds and the other for coastal zone observations". Hence, Landsat 8 captures images with greater detail and twice as many images as Landsat 7 does every day.
New York, Before
New York, Now
Luckily you can also checkout the Landsat imagery distinctly to see what this new update at Google's platforms now looks like. Head over to the LandsatLook Viewer where you can scrub on the timeline through over forty years of imagery data of earth. Google's mapping platforms do not provide image data only from Landsat 8 satellite but also from many other sources including most of it from DigitalGlobe, Astrium and more.
Checkout a few from Google.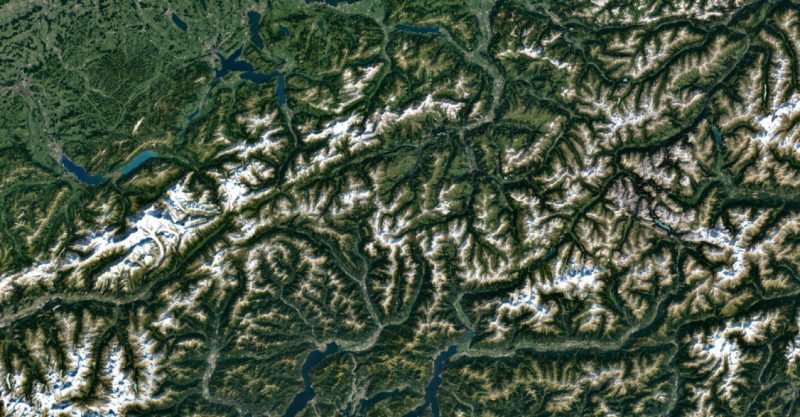 Swiss Alps, Switzerland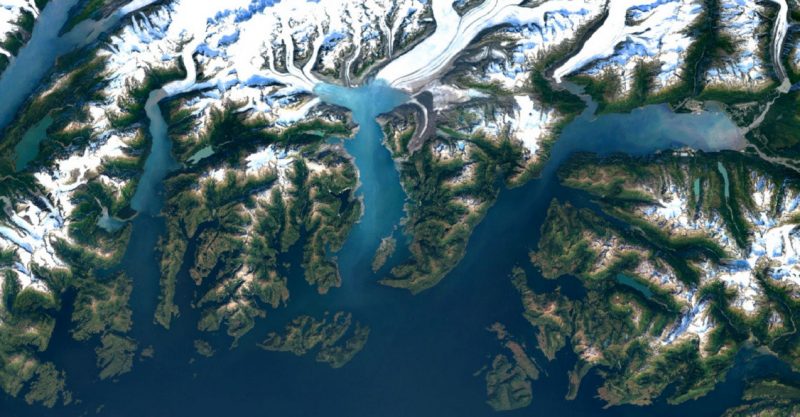 Columbia Glacier, Alaska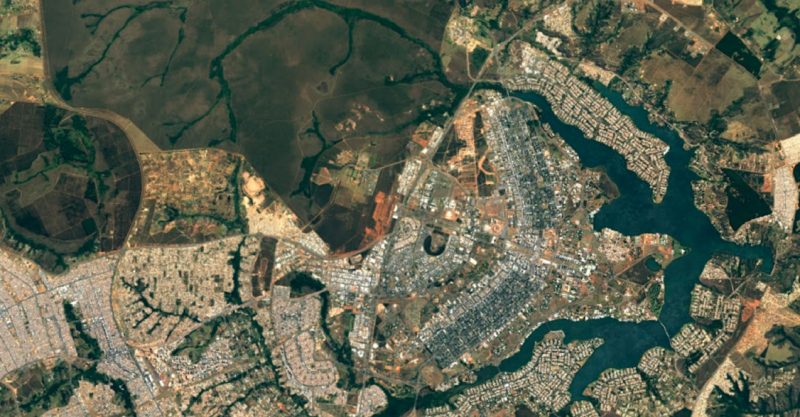 Brasilia, Brazil
Detroit, Michigan
Lake Balkhash, Kazakhstan
http://techprolonged.com/wp-content/uploads/2016/06/google-landsat-8-new-york-before-after.jpg
417
800
Rehan Rasheed
http://techprolonged.com/wp-content/themes/TPRO-Theme/tpro/img/tpro-logo-blue-header.png
Rehan Rasheed
2016-06-28 00:16:47
2016-06-30 01:26:03
Google Earth/Maps Imagery gets over 700 Trillion Pixels to make it sharper