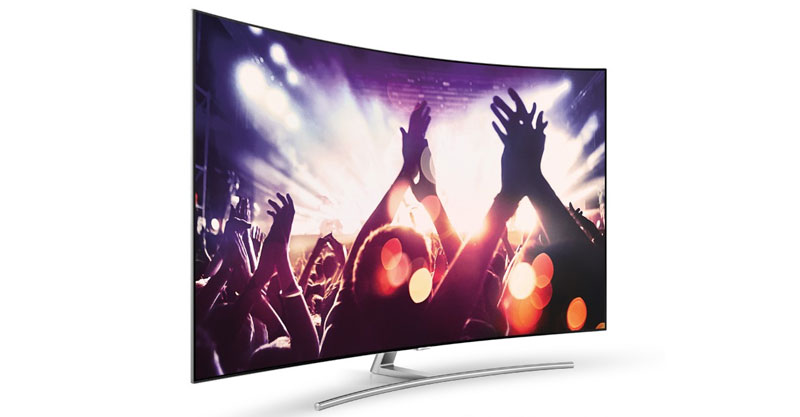 Samsung's new QLED TV series uses advanced Quantum Dot technology
Press Release
Samsung Electronics has announced its new QLED TV series – Q9, Q8, and Q7 – during the company's 2017 product unveiling in Las Vegas. The new series of TV's will be featuring earlier announced Quantum dot technology in various other products from the company – including the curved gaming monitors.
The QLED, is the new visual display technology from the Korean technology giant, designed to deliver the most realistic pictures to date. "2017 will mark a major paradigm shift in the visual display industry, ushering in the era of QLED," said HyunSuk Kim, President of the Visual Display Business at Samsung Electronics.
Kim said "With the advent of QLED TV, we provide the most true-to-life picture on screen. We have been successful in solving for past inconsistencies in the viewing experience and consumer pain points while redefining the fundamental value of TV."
Samsung's Smartest TV with Best Picture Quality – Ever
The new lineup offers dramatically improved color performance, displaying DCI-P3 color space accurately and – in another world first for Samsung, QLED TVs are capable of reproducing 100 percent color volume. This means they can express all colors at any level of brightness – with even the subtlest differences visible at the QLED's peak luminance – between 1,500 and 2,000 nits.
Color volume presents color that can be expressed at different levels of brightness. For example, a leaf can be perceived as different colors from yellowish green to turquoise, depending on brightness of the light. Samsung QLED TV display can capture even subtle differences in color pertaining to brightness. This kind of color detail cannot be easily depicted in the traditional 2D color space models.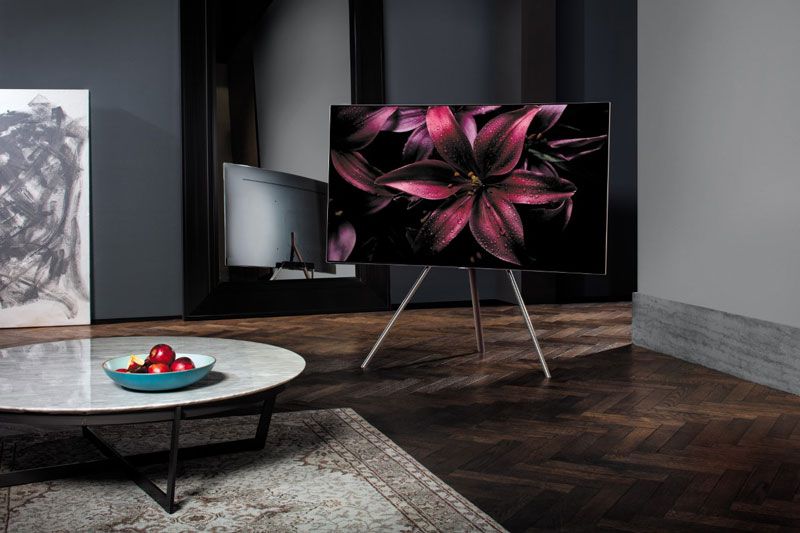 The new Quantum dots allow Samsung QLED TV to express deep blacks and rich detail regardless of how light or dark the scene is, or whether the content is being played in a brightly lit or darkened room. Furthermore, Samsung QLED TV can generate peak luminance as high as 1,500 to 2,000 nits, with no impact on its ability to deliver accurate and impeccable color. With its metal alloy Quantum Dot technology, brightness no longer has to be compromised to boost color performance, which is also maintained regardless of how wide the viewing angle may be.
Samsung also used this product unveiling to highlight new design features which resolve some of the most significant TV viewer pain points. The improvements to design and usability in the QLED TV series include a single, transparent 'Invisible Connection' cable, through which all of the peripheral devices can be gathered and connected to the TV. This is in addition to the 'No-gap wall-mount', which makes it quick and easy to affix the TV flush against the wall.
Samsung also introduced two new Smart TV services, including 'Sports', which shows a customizable summary of a customer's favorite sports team and its recent and upcoming games, and 'Music', which can identify songs as they are being played live on a TV show, among many other features.
This article contains content from a press release issued by the company and does not reflect any opinion or recommendation from Tech Prolonged.
http://techprolonged.com/wp-content/uploads/2017/01/samsung-qled-tv.jpg
417
800
Press Release
http://techprolonged.com/wp-content/themes/TPRO-Theme/tpro/img/tpro-logo-blue-header.png
Press Release
2017-01-04 12:35:24
2017-01-20 13:00:56
These QLED TV's - Q7, Q8, and Q9 are world's first with 100 percent color volume