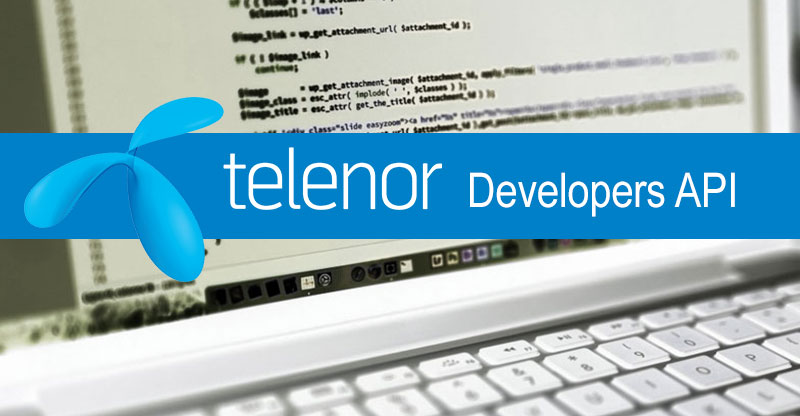 Telenor Pakistan has announced that it has collaborated with AbacusConsulting to introduce API management solution to the developers community. Telenor Pakistan claims to the first telecom operator in Pakistan which has launched the Google's API management solution.
The Go-Live ceremony of API Gateway Project was held at Telenor Headquarters, Islamabad where Managing Director of AbacusConsulting Mr. Abbas Ali Khan and CEO of Telenor Pakistan Mr. Irfan Wahab Khan were present along with the leadership of both sides.
The telco states, according to a report, "the global API management market size is estimated to grow from USD 606.8 million in 2016 to USD 2,665.3 million by 2021, at a Compound Annual Growth Rate (CAGR) of 34.4%."
API Gateway Project has enabled Telenor Pakistan to launch its own portal for a developer community and/or connect with the existing ecosystem to manage, share and promote its APIs in a secure and scalable environment.
Briefing about the benefits of APIs, Telenor disclosed that its direct carrier billing is also based on the these APIs through which customers can purchase any app from Google Play using their mobile balance.
Telenor Developers API
After reviewing the developers portal of Telenor, it seems that the telco is currently offering following API features including balance inquiry, device information, in-app purchasing, OAuth authentication, OTP authentication, out-bound SMS, or querying subscribers.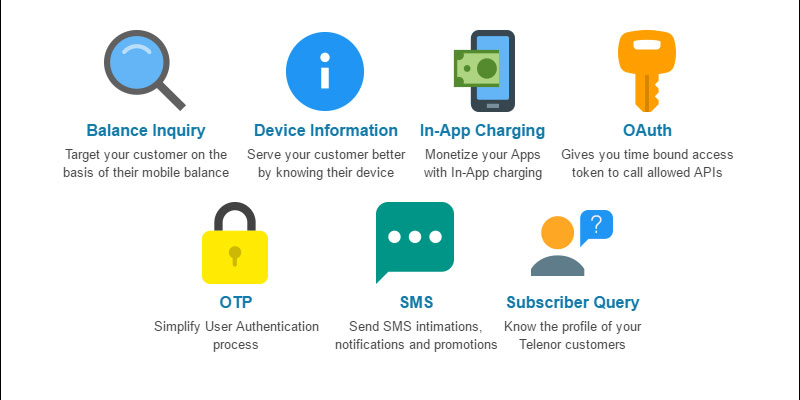 "APIs allowed Expedia to grow 90% of its $2 billion business and Twitter to have more than 700 mobile apps using its data." said Mr. Abbas Ali Khan – Managing Director, AbacusConsulting "If we have a look at all the digital natives like Facebook & Google, we will find one thing common i.e. APIs-led approach which helped them generating new business models, new revenue streams, new partnerships and nurtured its innovative offerings to customers." He added.
Mr. Abbas congratulated Telenor Pakistan on achieving a significant milestone in Digital Transformation and being a pioneer in creating the developer and partner community.
Mr. Irfan Wahab Khan – CEO, Telenor Pakistan, stated that developers can now work directly with the carrier and expand their reach to massive base of subscribers. He said "Telenor Pakistan is at the forefront of the digital revolution and this implementation has developed an ecosystem of digital innovation to help us build new distribution channels."
If you are an interested developer, we recommend you to have closer look at Telenor's developers portal now.
http://techprolonged.com/wp-content/uploads/2017/04/telenor-developer-api-white.jpg
416
800
TPRO TEAM
http://techprolonged.com/wp-content/themes/TPRO-Theme/tpro/img/tpro-logo-blue-header.png
TPRO TEAM
2017-04-25 09:20:58
2017-04-26 14:29:31
Telenor Pakistan introduces Open APIs for Developers