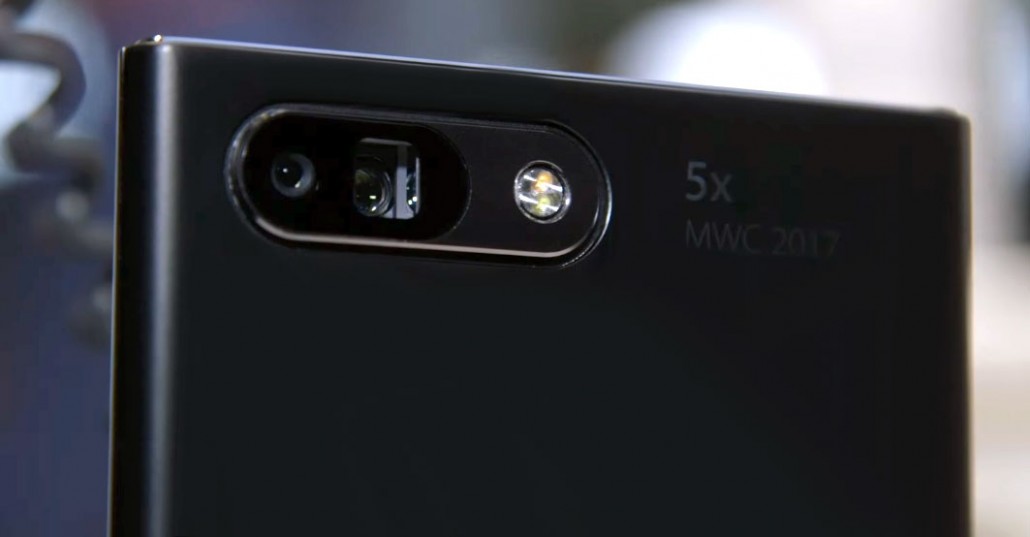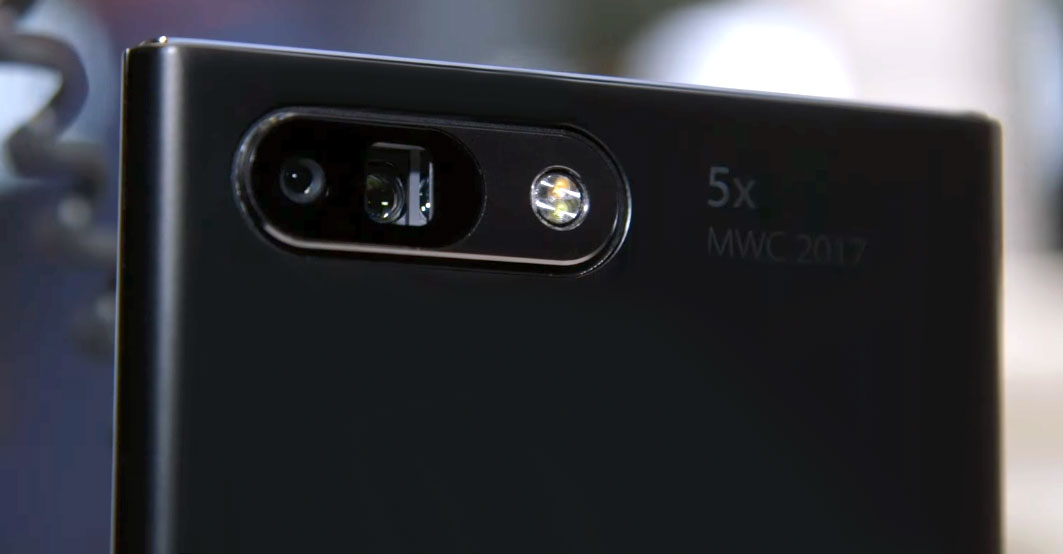 It indeed is an innovative approach to make room for optical camera elements in slim smartphones.
OPPO hasn't presented any smartphone device at Mobile World Congress this year but, the Chinese manufacturer has brought to industry – a proprietary camera technology that would allow 5x lossless zoom factor for dual-camera smartphones.
The company had already teased last week that it's about to bring a smartphone camera system with 5x optical zoom. Most people might have thought that it will be a new smartphone with such features but it's yet a technology that has yet to appear in an actual smartphone.
The new system, by the Chinese smartphone maker, uses a periscope design to make room for optical elements fit into only a 5.7mm tall module. The system in result provides a combination of optical zoom factor and the digital lossless zoom.
The company arranged a standard wide-angle lens into a normal fashion where the light passes through it straight onto the sensor. Another telephoto lens is however horizontally lying with a prism on top to reflect light through the lens onto the sensor standing in 90-degree angle.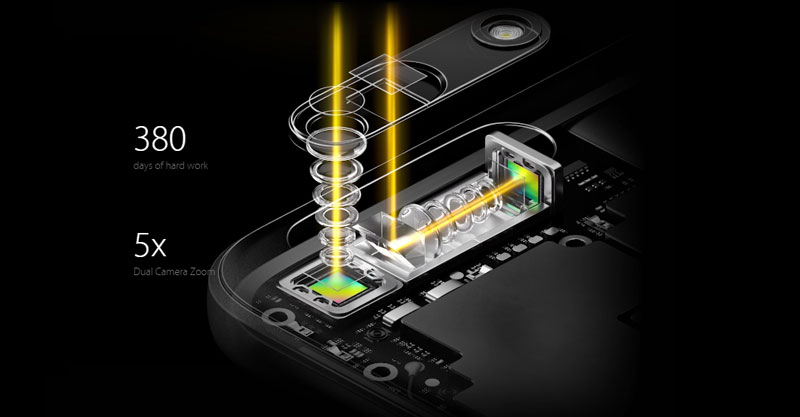 Well, OPPO actually did a good job to acquire optical zoom strength in a smartphone with just placing a telephoto lens and shifting the light-path in a way that it could achieve 3x optical zoom factor. Combined with its proprietary "image fusion technology" the system will be able to provide additional 2x lossless digital zoom.
Better Optical Image Stabilization
In addition to the attractive 5x smartphone zoom which is over a half optical and bit digital, OPPO has also added the optical image stabilization in the underlying horizontal system that uses both the prism and the telephoto lens. It promises to provide 40% improved stabilization – probably compared to other implementations.
OPPO has not provided any detail about when a smartphone will ship with the tech. Neither the company has disclosed any physical sizes of the elements they have used or any information about sensor. The tech indeed is an innovative approach to answer the questions which usually pop out as the slim smartphones could hardly achieve better zoom quality beyond the traditional crap digital zoom. OPPO has shown that there is always a room for something to improve.
Here are some samples OPPO wanted to show as how the output quality of zoomed images would be when compared to untold iPhone 7 Plus's 2x optical zoom.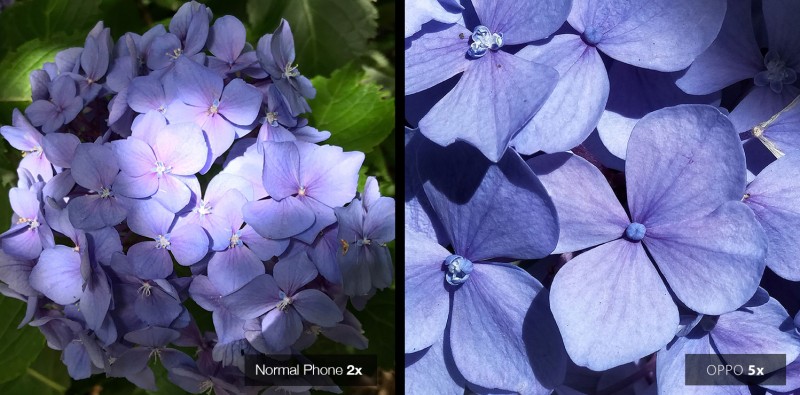 http://techprolonged.com/wp-content/uploads/2017/02/OPPO-5x-Zoom-Prototype.jpg
554
1063
Noaman Rasheed
http://techprolonged.com/wp-content/themes/TPRO-Theme/tpro/img/tpro-logo-blue-header.png
Noaman Rasheed
2017-02-28 00:05:18
2017-03-03 03:41:35
Here's how the OPPO's 5x Optical Zoom works in Periscope Design